So far, I've only made this recipe twice in my life. Twice here at the Mellowmove Surfcamp in Portugal. Both times I received the same incredibly positive feedback. Both times I heard the same sentence: "I have had many falafels in my life. And I've had many good falafels in my life too. But these ones are THE best I've ever had." This, of course, made my heart swell instantly. Both times, of course. And that's the reason why I'm able to present to you, without hesitation, the PERFECT falafel.
---
When I set my mind on giving falafel baking a try, I had actually planned for quite an extensive period of testing, trial baking, and blind tastings (just kidding, I don't ever blind taste). How could I have known then that I would create a recipe that would gain so much approval straight away?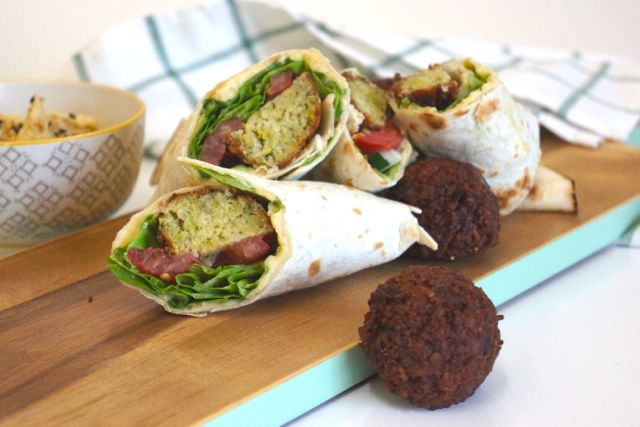 ---
Without any self-appraisal (and if you know me and my perfectionist side, you know this doesn't come easy for me to say) I have to say these falafels are really perfect. They are crisp on the outside and soft and tender in the inside. These falafels are wonderfully flavorful but not overpowering. They have a hint of spice and they are packed with herbs. And, by the way, they're vegan too, so by eating them you do something good for yourself, animals and our environment!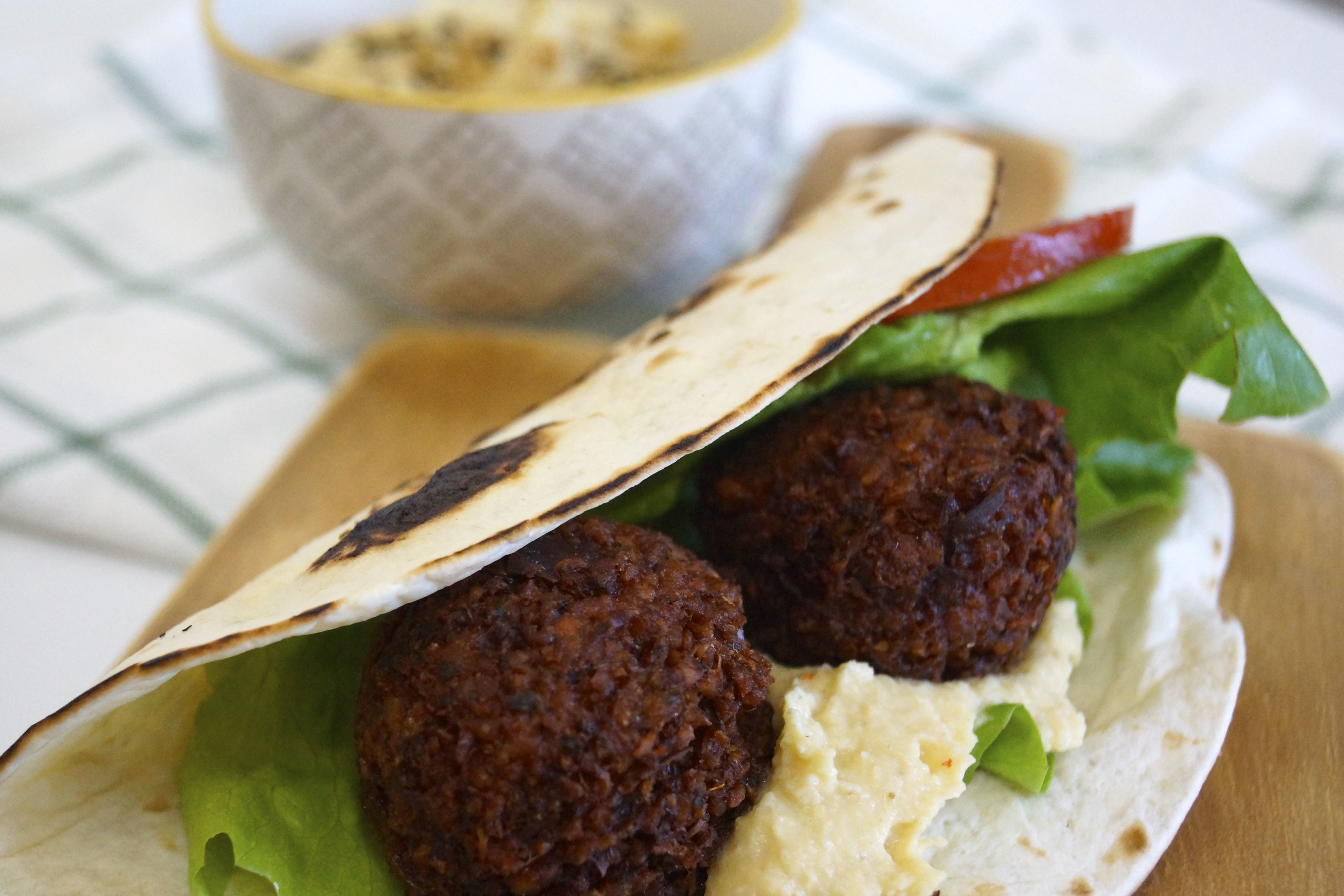 ---
The downside? Well there's actually two. First, there is a bit of planning ahead involve when you want to make them. Second, you won't be satisfied with the average falafel from around your corner anymore. But I promise, they are worth every second spent and they will have you coming back for more…
The PERFECT Falafel
Author:
Prep time:
Cook time:
Total time:
Without hesitation the PERFECT falafel. Crisp on the outside, tender and soft on the inside. Flavorful and yet not overpowering. Serve with hummus, tahini-sourcream sauce or baba ganoush. Place on a fresh salad or in a warm pita bread… the possibilities are endless!
Ingredients
1 cup dry chickpeas
1 cup leek, cut into 1/2cm pieces
1 tbsp. fresh cilantro, minced
1 tbsp. fresh mint, minced
2 tbsp. fresh parsley, minced
1/2 cup white onion, minced
3 cloves garlic, minced
1 tsp. salt
1/2 tsp. Piripiri or Cayenne
1 tsp. cumin
1 tsp. baking powder
5 tbsp. all-purpose flour
vegetable oil for frying
Instructions
Place the chickpeas in a medium bowl and cover with the double amount of water. Let them rise overnight or at least 6 hours.
Heat a medium pot filled with water on high heat. When the water is boiling add the cut leek and blanche for 3-4 minutes, reducing the heat if the water is boiling too hard. Drain the leek and cool under cold running water for a couple of minutes.
Place the drained chickpeas in a food processor together with the onions, the leek and the herbs. Puls a couple of times until the mixture is coarsely chopped but not finely minced. You still want some texture in your falafels.
Place the chickpea mixture in a medium bowl. Add all the spices, the baking powder and the flour and mix thoroughly with your hands.
Put the falafel mixture into the fridge and let it rest for at least 1 hour.
Add vegetable oil to a medium sized pot. The oil should be at least 7cm high.
Heat vegetable oil over medium-high heat, until bubbles start to form around a wooden spoon.
Use a ice-cream scoop to measure out individual falafels and let them gently drop into the hot oil. If you don't have an ice-cream scoop at hand use two regular spoons to form about golf-ball sized falafels. Repeat.
Use a metal spatula to gently move the falafels in the hot oil.
Bake falafels 5-6 minutes until they are golden brown.
Remove from the oil and place on kitchen paper to soak up additional oil.
Bom appetit!