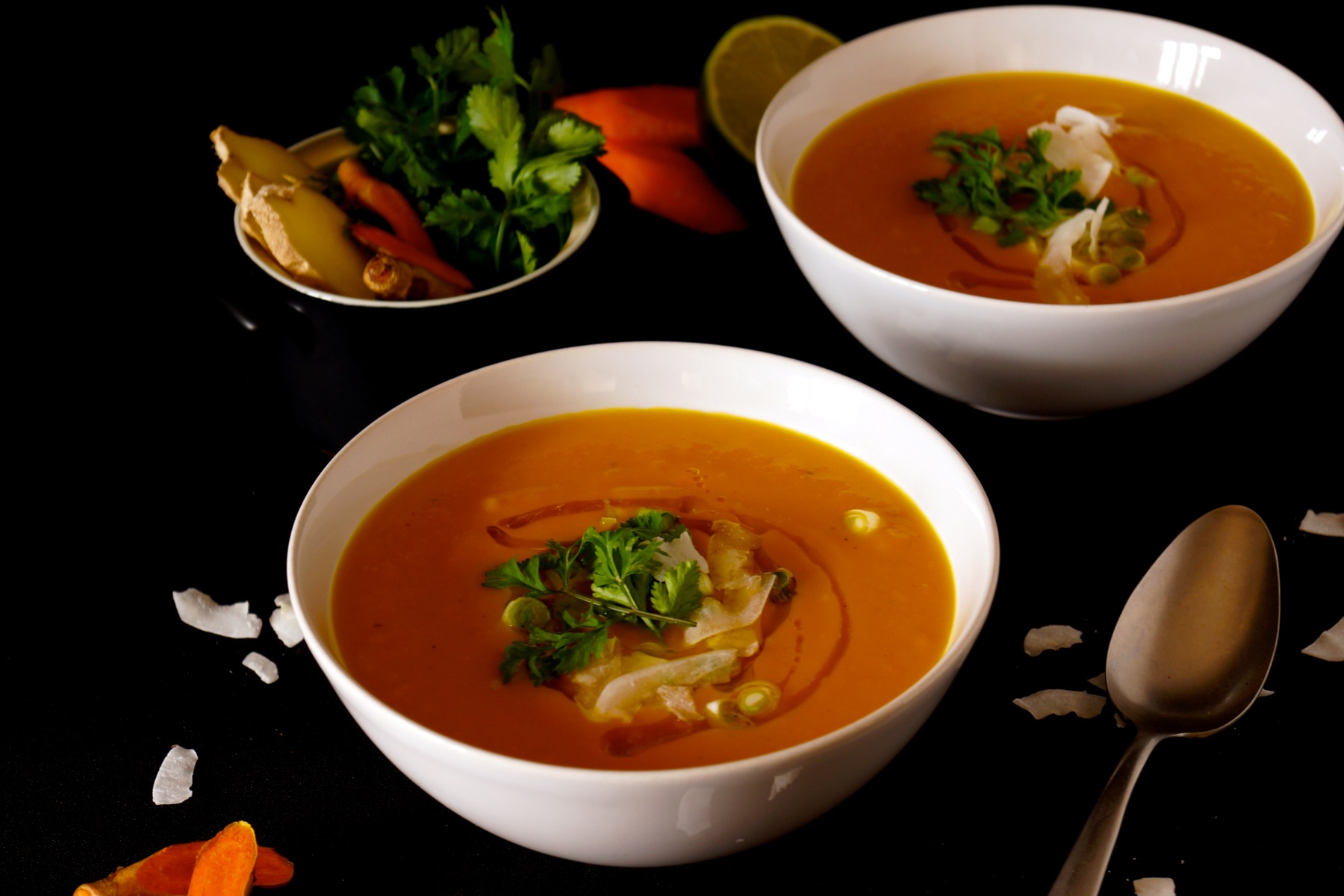 ---
I am a soup person. I even thought about opening up a food truck which would only serve soup, back in Vienna. But as life took me down another path, I ended up here in Portugal, where my culinary homebase is not the vintage Citroen H van I had imagined, but the beautiful Mellowmove Surfcamp. And while the change of plans might have come as a surprise at the time, in my wildest dreams I wouldn't have had dared to imagine to be as fortunate as to spend my days only a stone-throw away from one of the most beautiful coastal lines I have ever seen.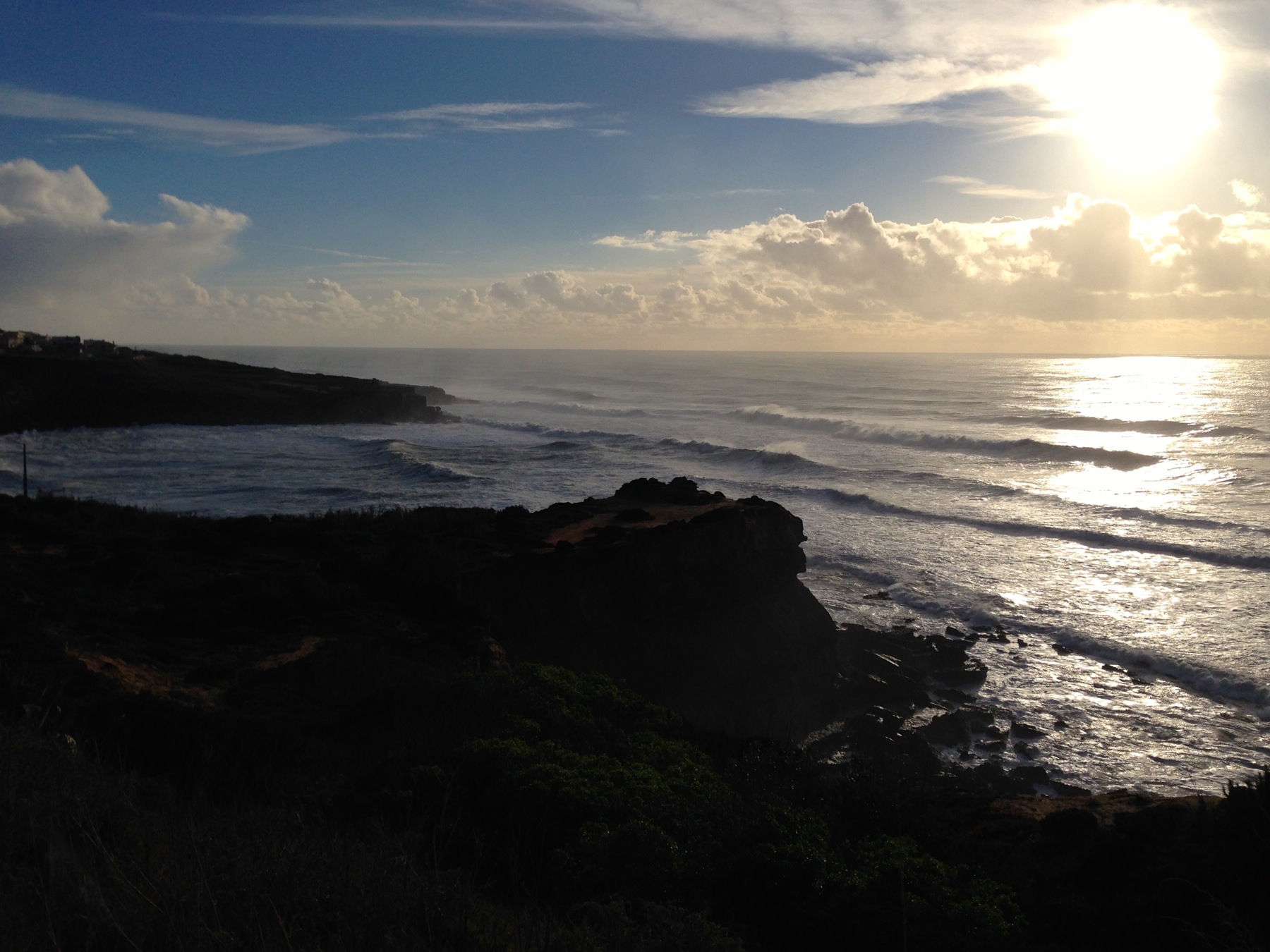 ---
Anyways soup has remained a constant in my cuisine. As you might have already figured out looking at my gallery ;). A bowl of soup is warming, uncomplicated, unbelievably diverse, exciting and, above all, never fails to comfort me. Like this unbelievably creamy Curried Carrot Soup.
I'm more than happy to say that this Curried Carrot Soup has become a constant here at Mellowmove and Pedro, one of our surf instructors, even chose it to be his all-time favorite soup. It's vegan and I would bet it's one of those vegan dishes you can give a meat-crazy person, unwilling to try vegan food, and even they would love it! It has just the right amount of spices and heat – thank you ginger, chili and turmeric. And it's creamy and rich – hello, coconut milk.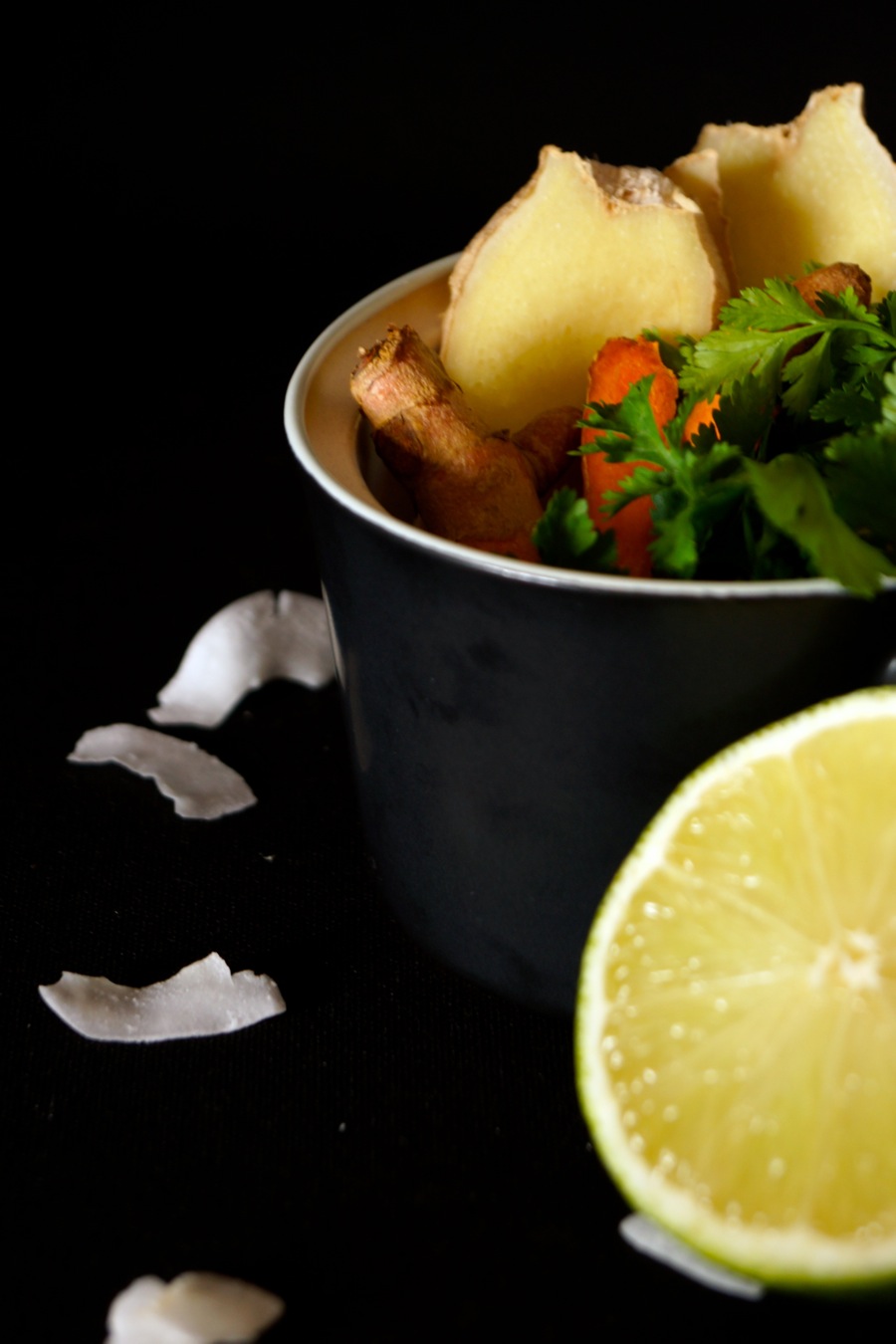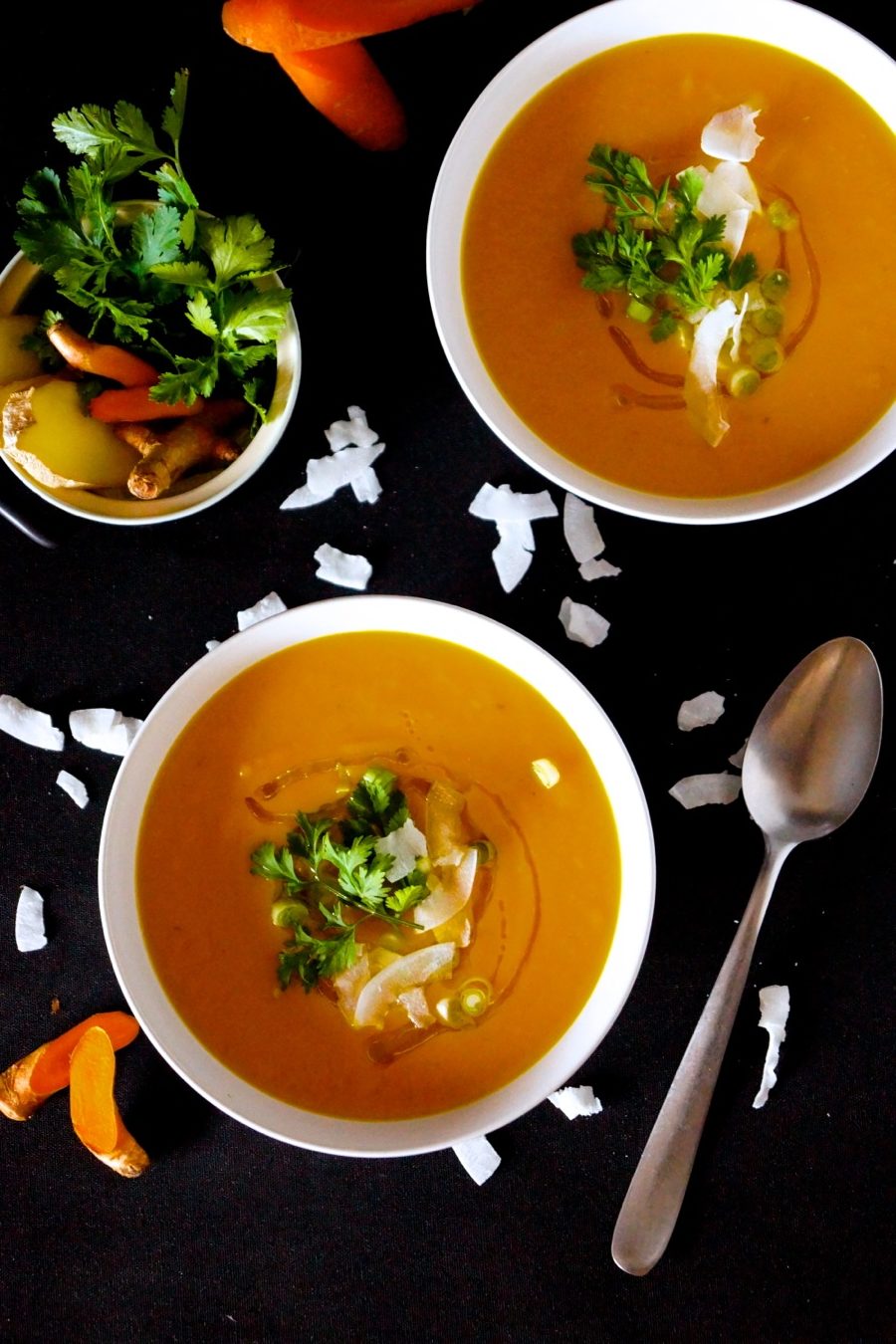 ---
Also, it's an easy fix. Like most of my soup recipes and it doesn't require a bunch of fancy ingredients. The only thing which might not be a staple at your house is the kaffir lime leave. And while I think it really sends this carrot soup over the roof, it can be left out if you're having a hard time finding it. Apart from that turmeric might be the second fancy ingredient in this soup. This, however, you should under no circumstances leave out. Its anti-inflammatory and antioxidant properties have been discussed in depth around the world for the last year or so. But it's not only it health benefits which make turmeric indispensable for this lovely carrot soup. Turmeric adds a vibrant yellow color to the cream and makes its flavors pop.
Vegan Curried Carrot Soup
Author:
Prep time:
Cook time:
Total time:
This vegan curried carrot soup will warm you inside out – thanks to ginger, chilli and garlic. It's unbelievably creamy and rich and yet super healthy due to turmeric and carotene-rich carrots!
Ingredients
800g carrots
300g potatoes
1 medium (1/2 cup chopped) white onion
1-2 cloves garlic
2 thumps of fresh ginger
1-2 small red birdeye chillis
1 tbsp. sesame oil or vegetable oil
1 tbsp. curry powder
1 tsp. ground turmeric
750ml (3 cups) water
125ml (1/2 cup) coconut cream
1 kaffir lime leaf (optional)
kosher salt & black pepper
juice of 1/2 lime
Instructions
Peel and roughly cut carrots and potatoes into 1cm pieces. Roughly chop onion and set aside. Peel and mince garlic and ginger and set aside.
Heat a medium sized pot over medium heat. Add oil and onion to the pot and sauté for 3-4 minutes, or until the onion starts to become translucent. Add garlic, ginger and chillis and fry 1-2 minutes. Stirring constantly, add curry powder and ground turmeric and roast for 1 minute. Add prepared carrots and potatoes to the pot and top with water and coconut milk. Add additional water if the vegetables are not completely covered with liquid. Add the kaffir lime leaf (if using), cover with a lid and let simmer on medium-low for 25 minutes, or until the carrots are soft and tender.
Remove kaffir lime leaf and chillies (if you're sensitive to heat) and blend the soup until creamy and smooth. Add some additional water or coconut milk if the soup is too thick. Season with salt, fresh black pepper and lime juice to your liking.
Notes
I like to top the soup with some chopped cilantro, spring onions, a dash of extra virgin olive oil and some flaky sea salt.