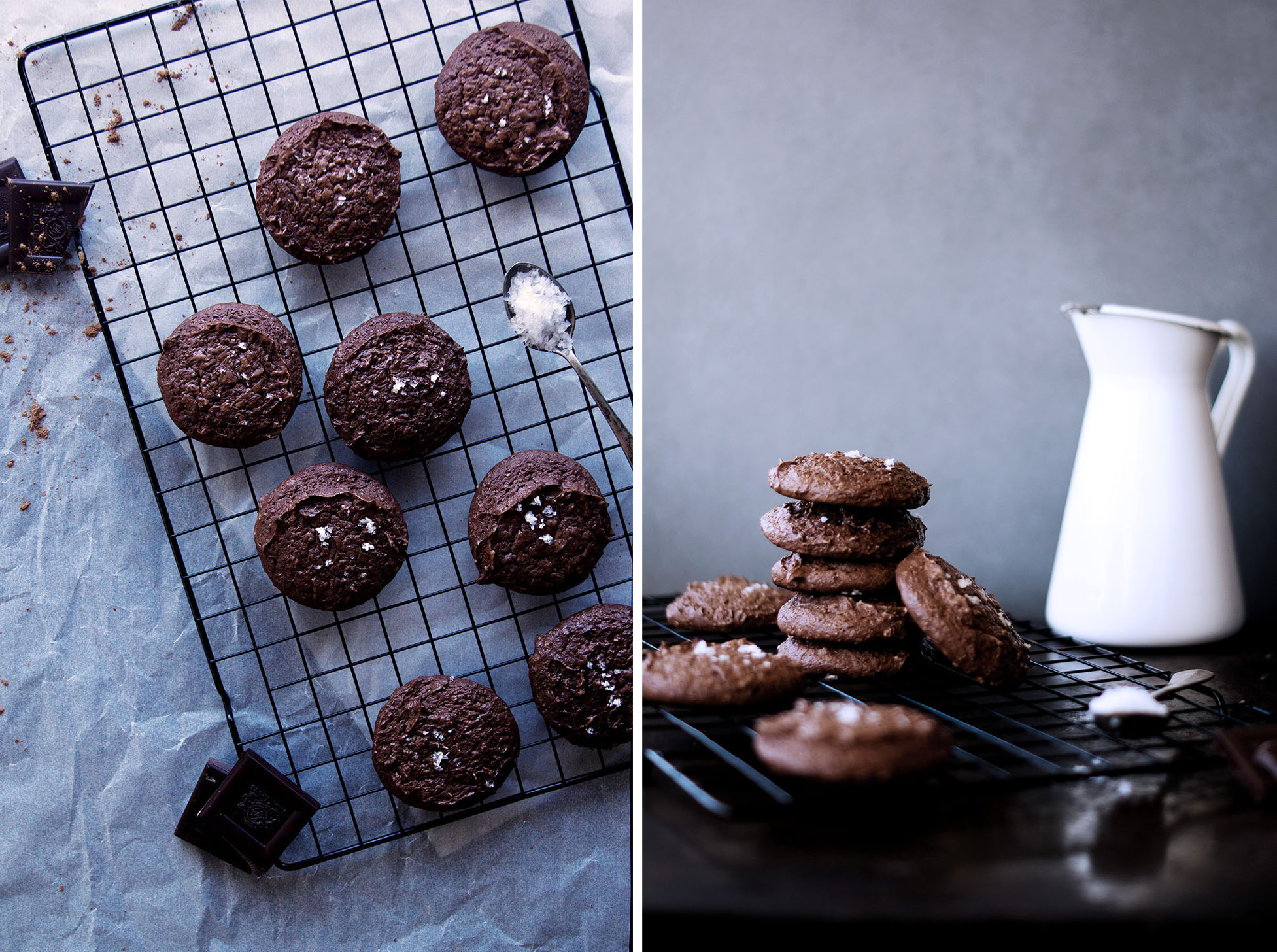 ---
I certainly haven't felt my best over the last couple of weeks. The weather has been dreary, I didn't get enough good night sleep and the beginning of the season somehow caught me off guard. But with every low comes a high, doesn't it? The high for me was creating this amazing little treat. And, without doubt, they are the best glutenfree chocolate cookies I've ever made.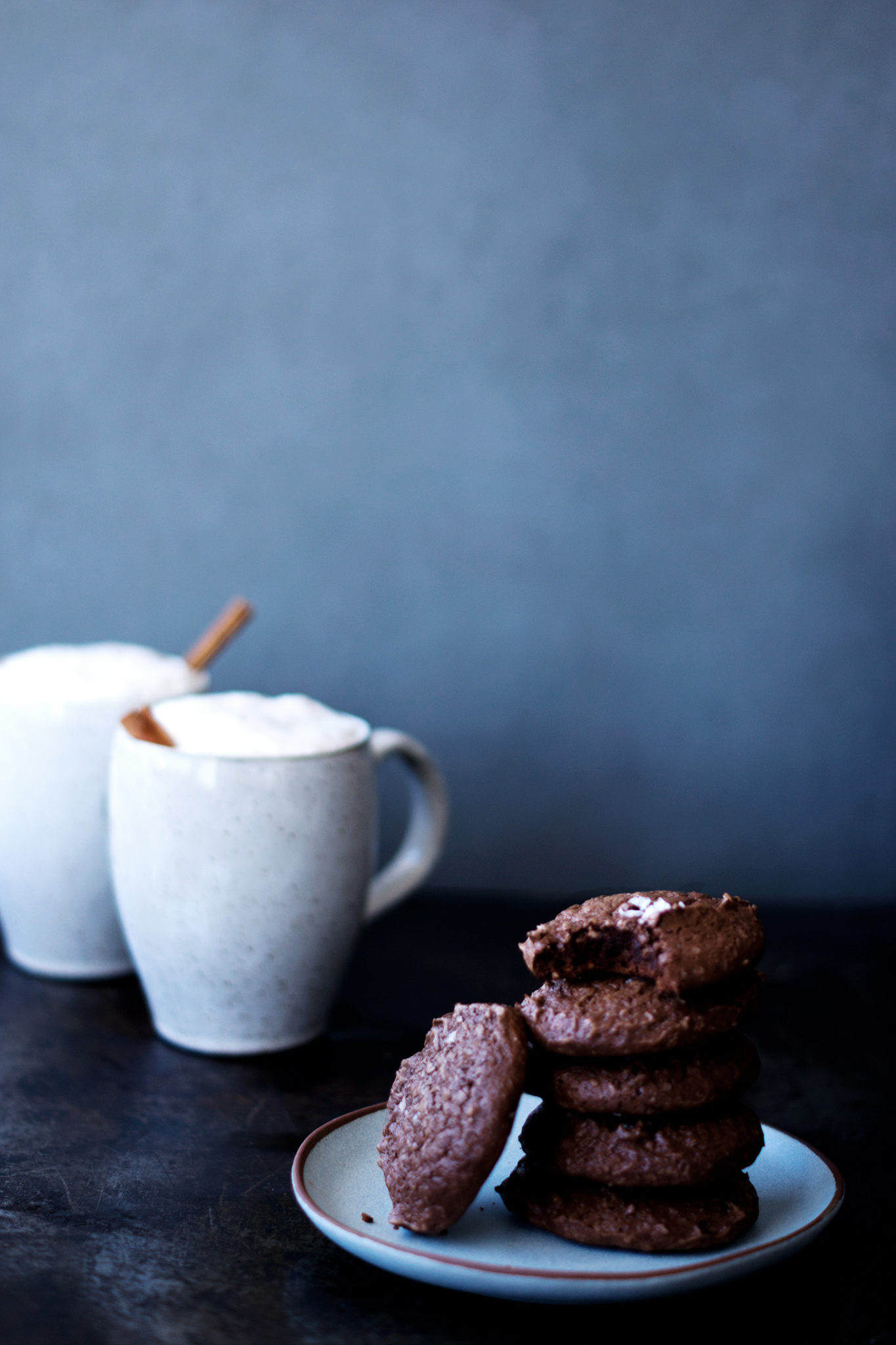 ---
What makes this chocolate cookie better than any I've ever had before, is while they appear to be a simple dark chocolate cookie they behave like a brownie. Featuring a soft and chewy, chocolate fueled inside, mixed with a tender cookie-like crunch on the outside. The best of both worlds, if you ask me. And the perfect, simple little treat for when you're not feeling on top of the world and need a little pick-me-up snack on a rainy sunday afternoon.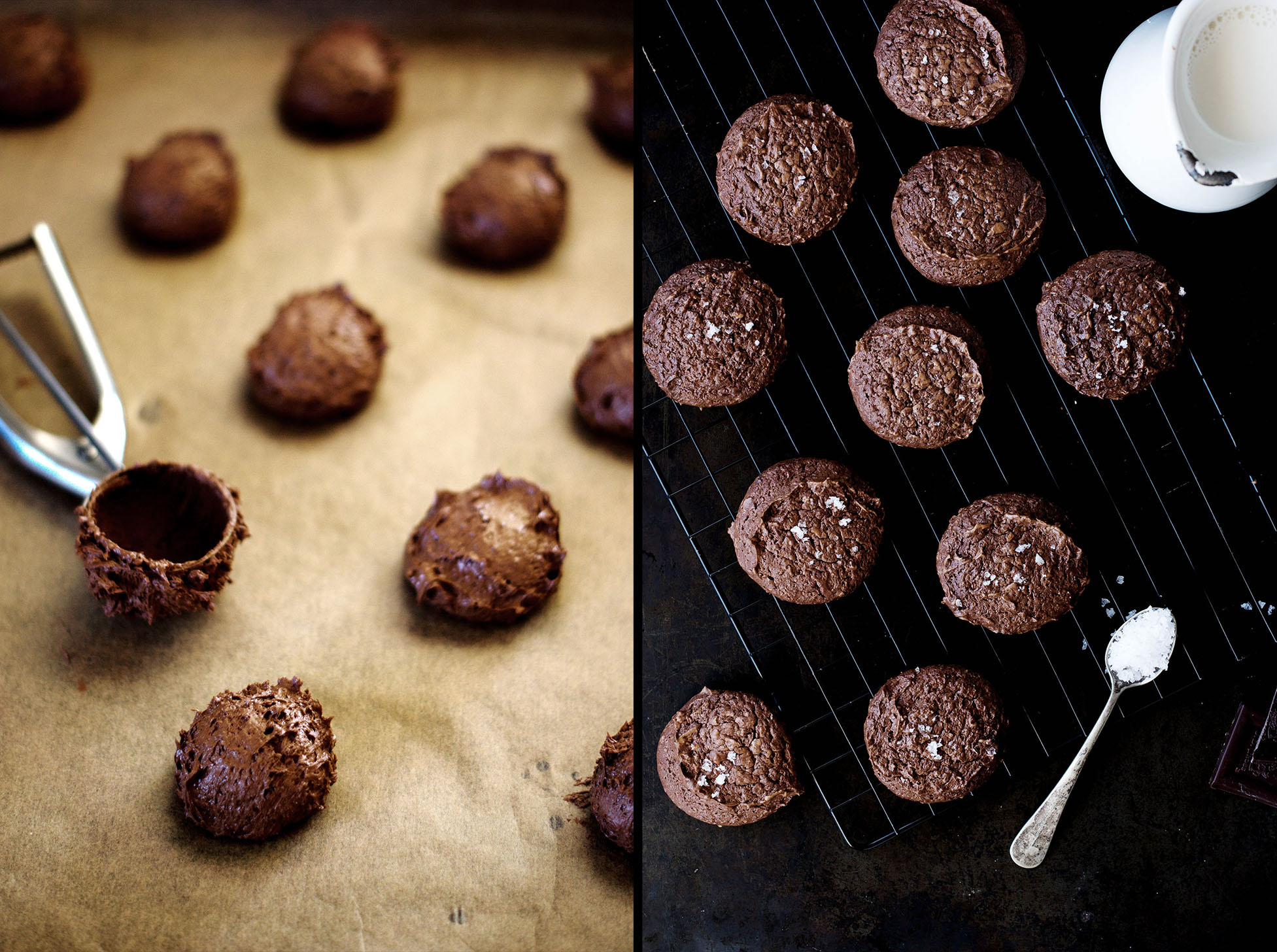 ---
About the ingredients, they are pretty basic actually: butter, chocolate, eggs, sugar, vanilla, salt and two types of flours – ground almond meal and chestnut flour. In one of my batches I substituted the almond meal with soja flour which worked fine too, if you're looking for a nut-free alternative. I haven't tried substituting the chestnutflour with anything else yet, but I assume you could substitute it with another fine glutenfree flour. If you try, let me know how it worked out. And I'll update as soon as I've made another batch. Regarding the chocolate, I did try with under 70% chocolate once, but I really feel that they only live up to their full potential when you use high quality chocolate with more than 70% cocoa.
That's it from me this week. Today, I'll keep my ramblings short. Because, honestly, I just wanna crawl back into bed and enjoy the quiet while dreaming of these chocolate cookies…
With lots of love,
Anna
P.s.: As always, please comment below or tag me in your creations #themellowkitchn and/or @themellowkitchn. It would be the best day ever! German recipe version below.
P.p.s.: I adapted this recipe from The Foodscape's Brookies recipe, making it glutenfree and adapting the method to my liking. But I wanna send a big shout out to Winola for her delicious recipe!