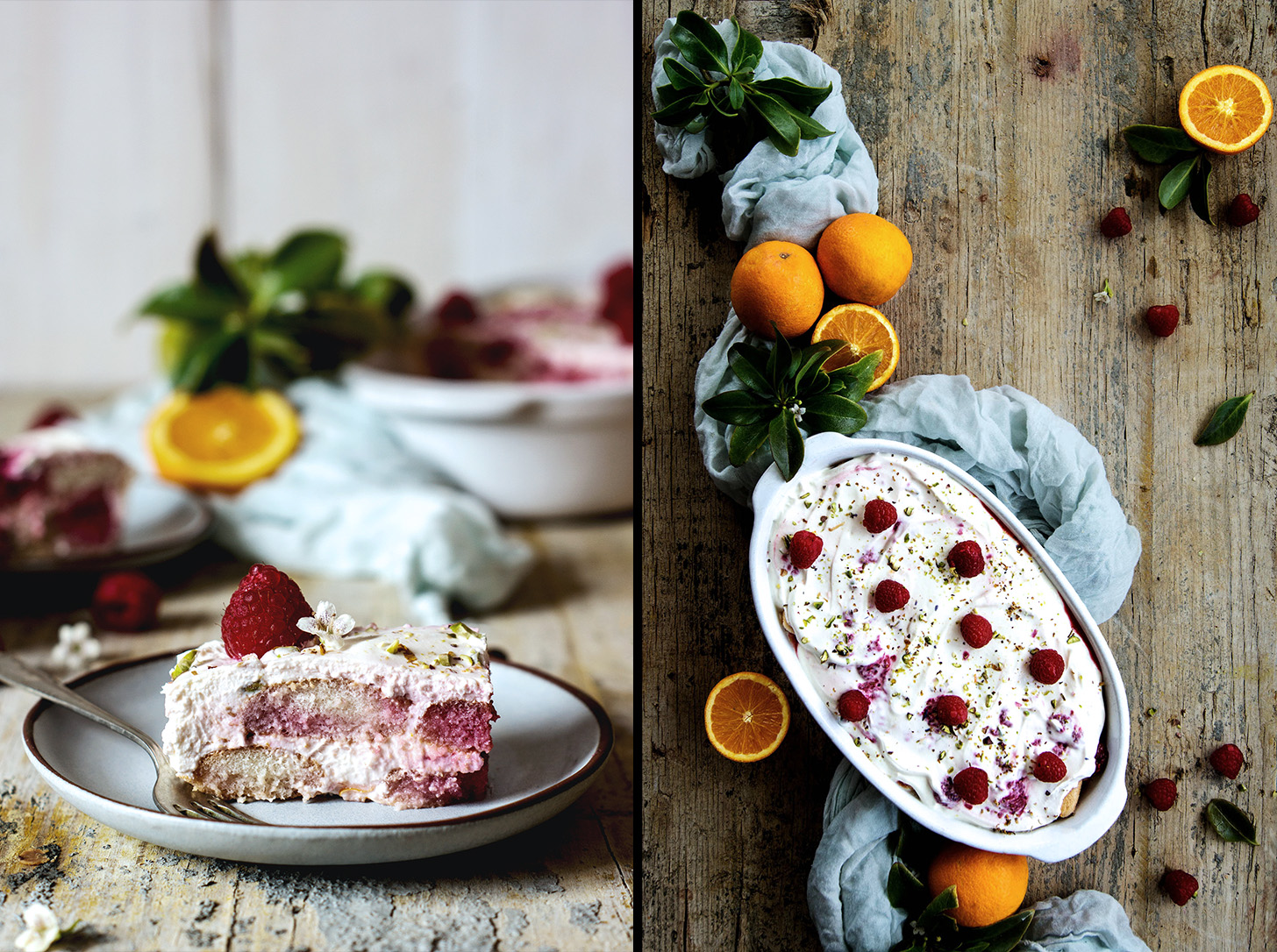 ---
I want to share a secret with you. I'm a procrastinator and that's actually a good thing! For some of you this might not come as a surprise, for others it will. Don't get me wrong, I do get things done. A lot of them actually. That's why I might not appear to be a procrastinator at first. I like doing things. I like creating, cooking, testing out recipes, styling a shoot and taking pictures. All of these things bring me joy. I can literally spend days in the kitchen without the urge of being somewhere else. But, and this is a big one, I don't enjoy working on the computer. For a number of years I worked in marketing. When I first started out it all felt like a dream job. The ratio between office work and being outside, hands-on the job, leaned a lot towards the later, which was perfect for me. But as I started to climb the internal ladder, office and computer work increased and the dissatisfaction with what I was doing started to grow. And, to be honest, I started to loose my mojo. I got worse at what I was doing.
For the longest time I thought I was lazy and that my procrastinating was a sign of this laziness. But I had it all wrong. I'm a doer, a creator, and I can be unbelievably productive when I do what I love. I have hundreds of recipes in my drawer ready to be brought to you and I create new ones every week. I have hundreds of pictures on my computer ready to be edited and shown to the world. And while I would love to give you a lot more of my work and I even feel bad sometimes that I'm not posting more and sharing more with you guys, I do have to listen to my heart and do more what actually satisfies me. Because that's what life is all about, isn't it.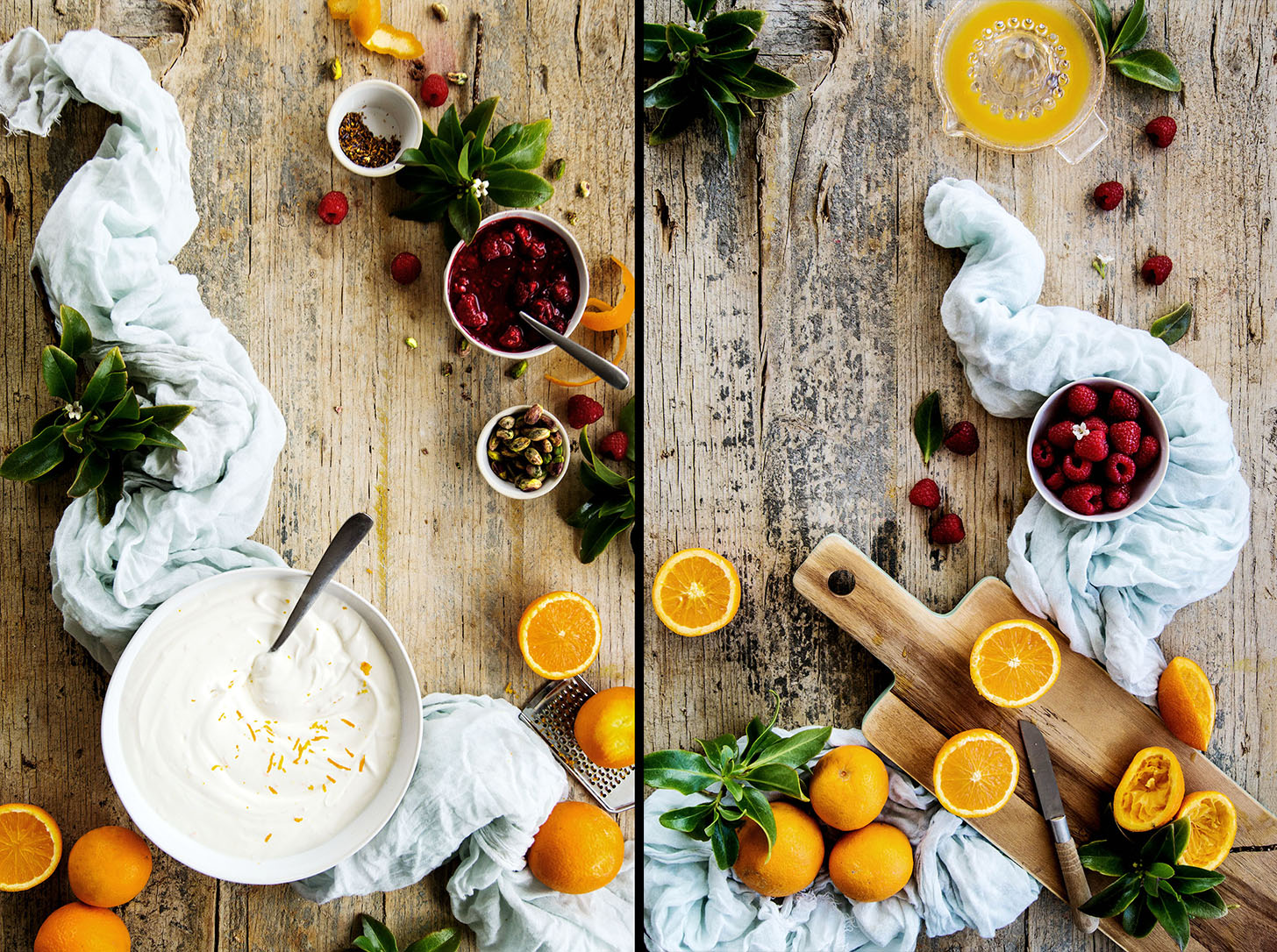 ---
Do what you love!
So, why do I think being a procrastinator is a good thing? Once I stopped judging and criticizing myself it actually helped me figure out my passion. It helped me distinguish what I want to do with my life and on where I want to invest my energy. And that's fantastic! So, stop being so hard on yourself and try to embrace your 'flaws'. They might actually help you discover what you really want in life and help you create the life you truly love living. It did for me anyways.
If you've made it this far, kudos to you! Because I know you're not here to read my ramblings but to learn more about this delicious Raspberry Summer Tiramisu recipe. I totally get that! So, in short this lighter, fresher, fruity version of the Italian classic is: creamy, fresh, with a light tang and just sooo good, you won't be able to stop eating it! It's the perfect make-ahead dessert for any weekend BBQ or potluck get-together lying ahead. Whipped up in only 20mins and no oven involved it's a real time-saver. So you can spend your time on what you love doing. Whatever this may be. Just be sure to actually make it ahead of time, because it gets even better as it cools in the fridge. I recommend making it in the morning if you want to use it for dinner or even the night before.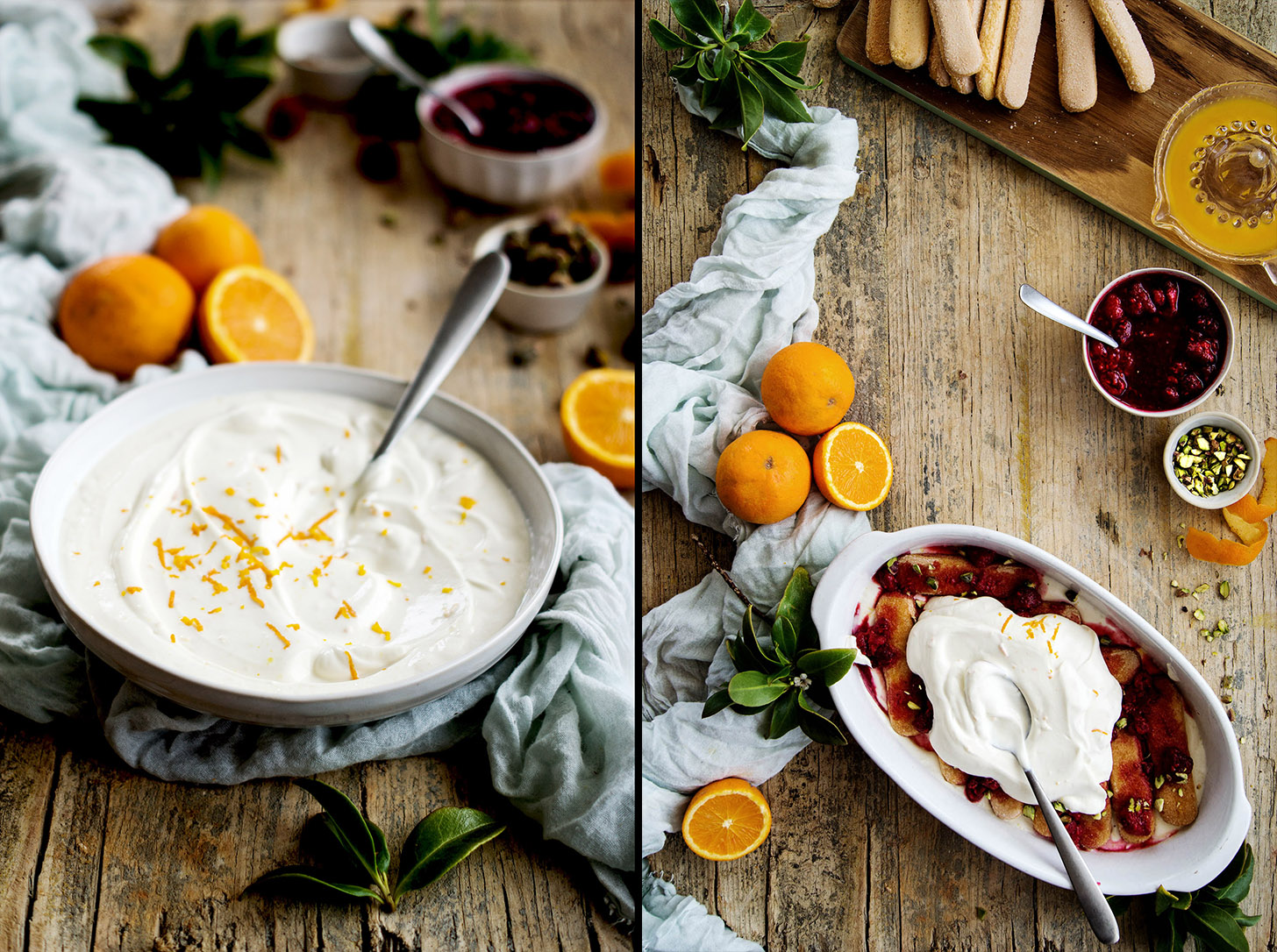 ---
A final note on the ingredients. While the traditional version of a tiramisu calls for mascarpone creme cheese, I choose a mixture of greek yoghurt, whipped cream and curd cheese. I use full-fat yoghurt as well as full-fat curd cheese but you can easily swap them for reduced fat options. Although I wouldn't recommend using 0% options for both as the creaminess of the whole dessert might suffer. Apart from the dairy you will need fresh organic oranges, raspberries (fresh or frozen), unsalted pistachios and, if you can find it, orange blossom water. It is optional, and if you can't find it the tiramisu will still be delicious, but using orange blossom water truly elevates this dessert into something extraordinary.
Funny enough, I actually really enjoyed sharing this secret with you today. So, maybe I'm actually learning to love this part of my passion project too 😉
As always, if you make this recipe it would mean the world to me if you tag me @themellowkitchn and/or #themellowkitchn!
Have a wonderful day!
Anna
p.s.: find the German recipe version below!