---
Throughout the last weeks an intrinsic urge for a simpler and slower life has grown inside of me. This might come surprising for some of you, since one would probably think that living by the ocean, working where others take their vacation, spending your spare-time riding the waves of the Atlantic ocean, all of this would ensure a pretty relaxed, slow paced, anxious-free lifestyle. In fact, it's hard to keep up this mentality and mind-set in our current, face-paced world, no matter where you live or what you do for a living. But it's the simple things in life that matter most: listening to the sound of the waves hitting the shore or seeing the sun rise over the rolling green valley and setting again over the silvery ocean. Sharing a delicious home cooked meal with your friends and family or sitting down for a meaningful talk with you significant other. Moments like these are what I long for and the ones I want to look back at at the end of my days.
Searching for ways to simplify my life, I recently discovered THE SLOW HOME PODCAST. A podcast which Brooke McAlary, its host and creator, describes in one of her recent episodes as "a podcast for anyone who's looking for ways to slow down and simplify in a world that likes us do the opposite most of the times".  I don't really want to go into detail here, I simply want to share Brooke's page and podcast with you guys because already the couple of episodes I have been listening to have touched me deeply and I feel like she is one of those people that can guide me on my journey towards a simpler, more meaningful way of living.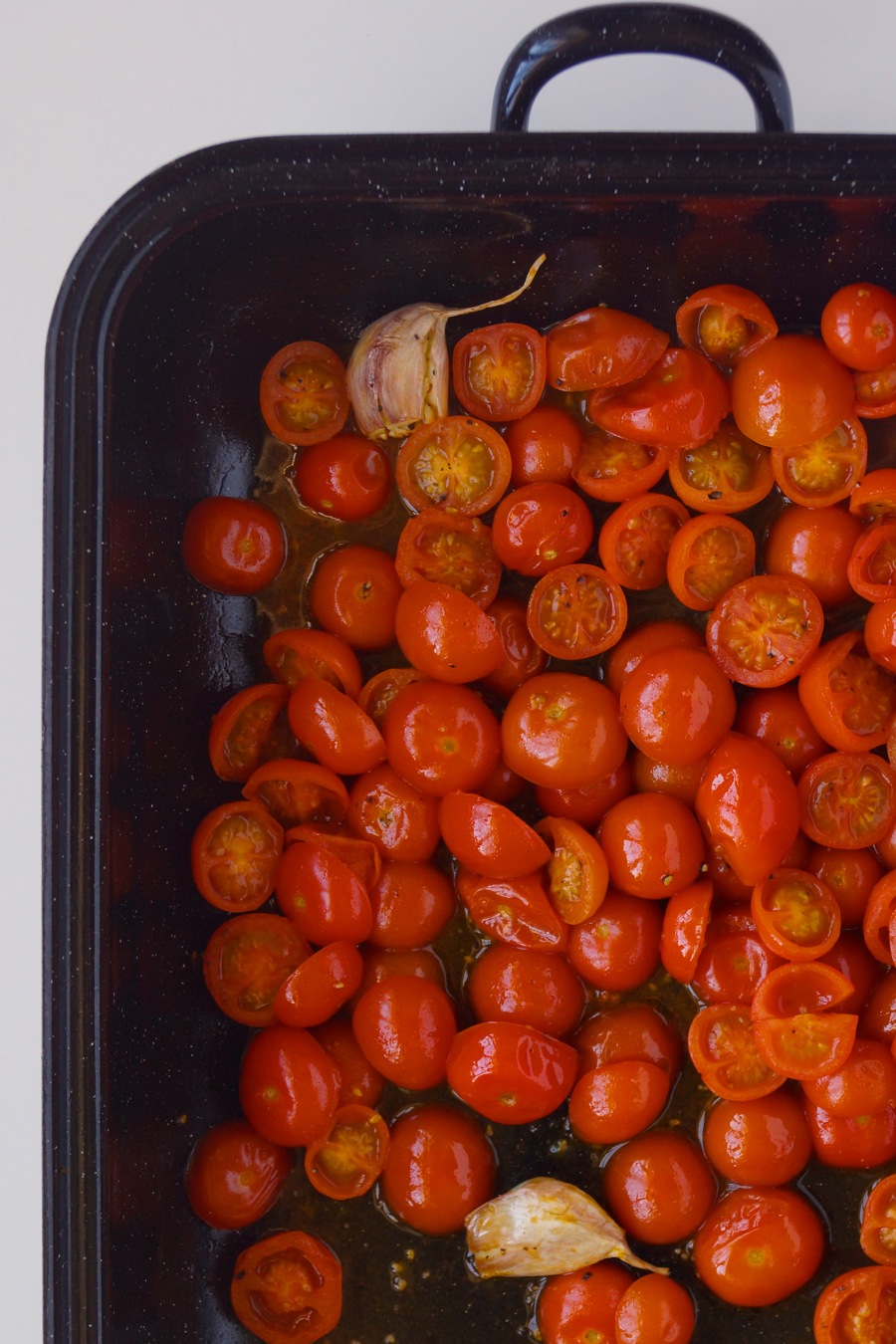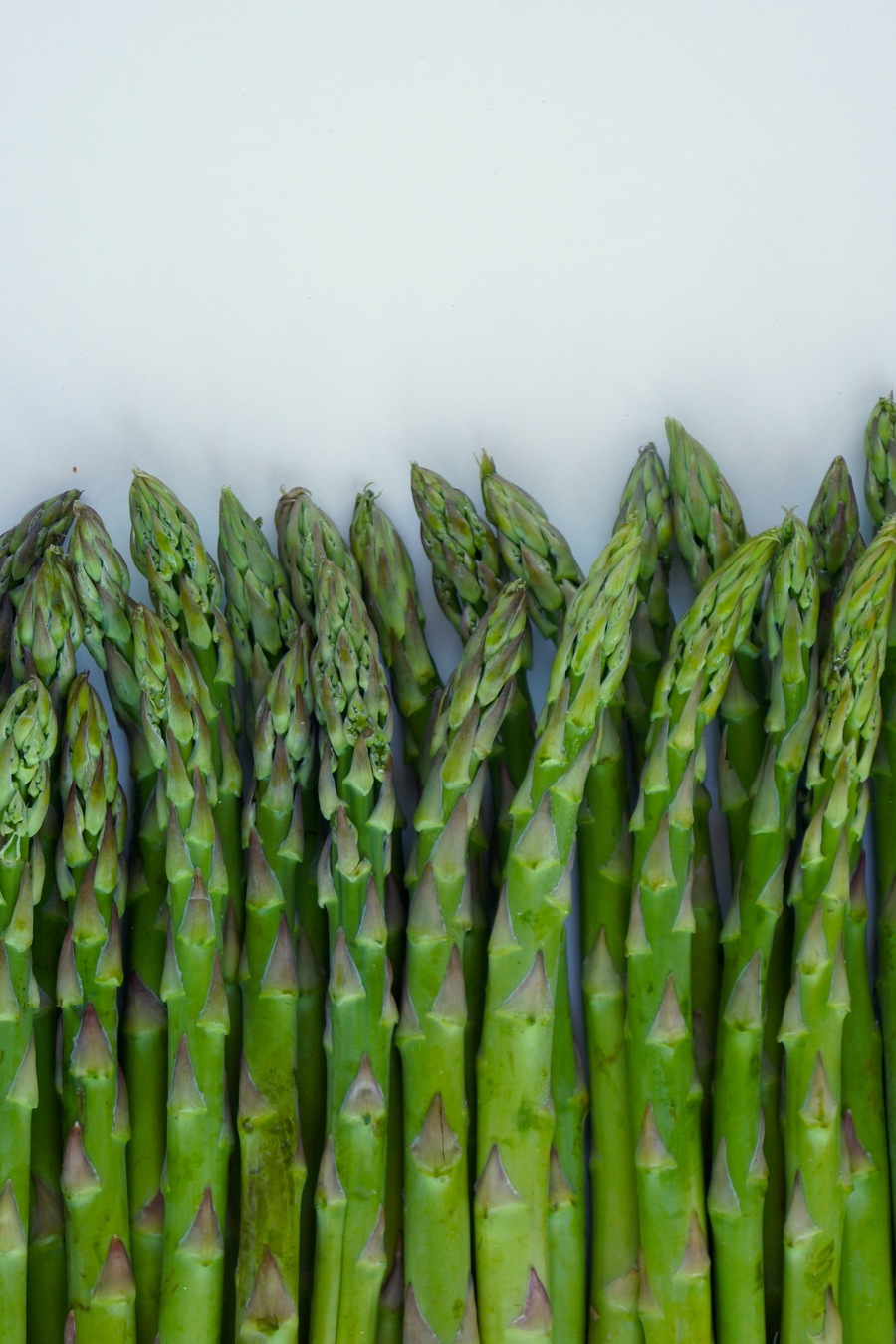 ---
A key element for Brooke and her husband Ben on their journey to live a slow life is to become aware of your WHY. What is it that's important to you, what is it that you want to look back at at the end of your life, what values do you want your life to reflect. But most importantly how can you put your whys into practice to ultimately live a happier life? If these questions are on your mind too, head over to SLOW YOUR HOME and listen in. Can't wait to hear/read what you think. I'm sure I'll be writing about this topic again soon, but for now I'll want to leave you with this simple spring pasta recipe. A dish which has become a favorite around here over the last years and which I can't seem to make often enough.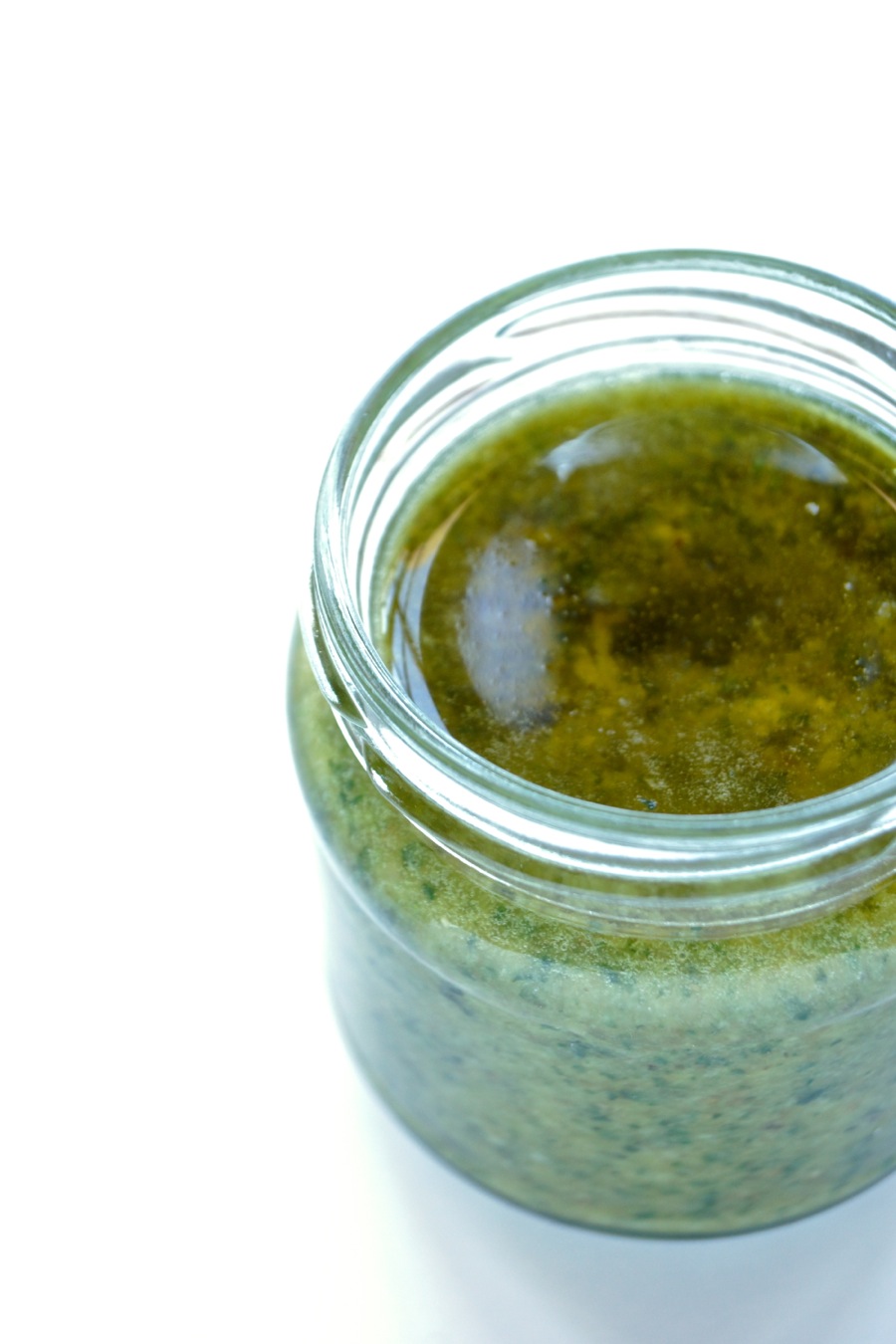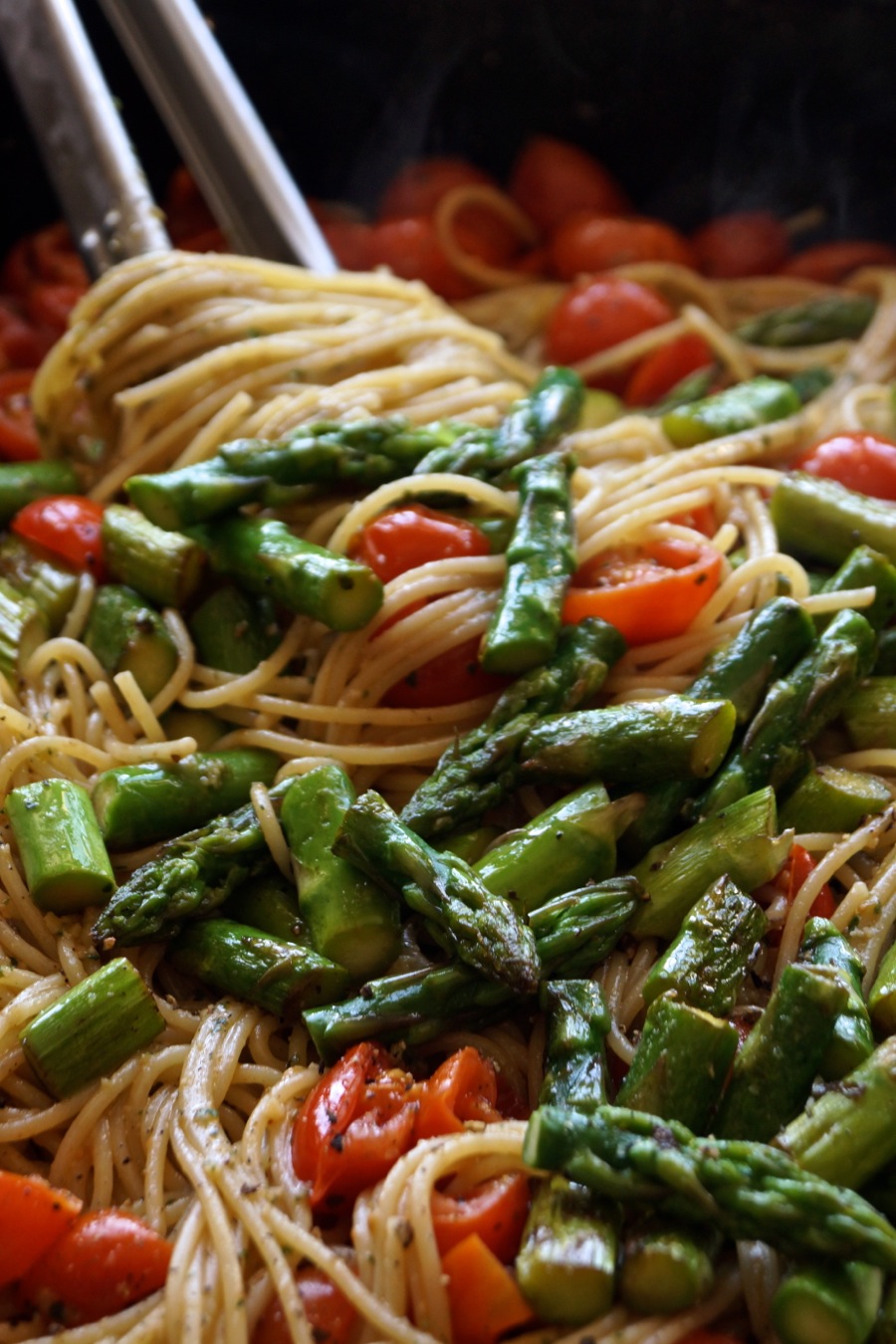 ---
Wholesome food that nourishes our body and soul is one of my priorities in life. But living in a fast-paced world like ours often means that we don't have tons of time to prepare a comforting, home cooked meal. This Simple Roasted Tomato & Asparagus Pasta is a perfect dish for when you only have 20 minutes but are still craving home-cooked comfort food. It's full of flavor thanks to the burst, roasted tomatoes and the slightly charred asparagus, combined with the fresh, herby basil pesto.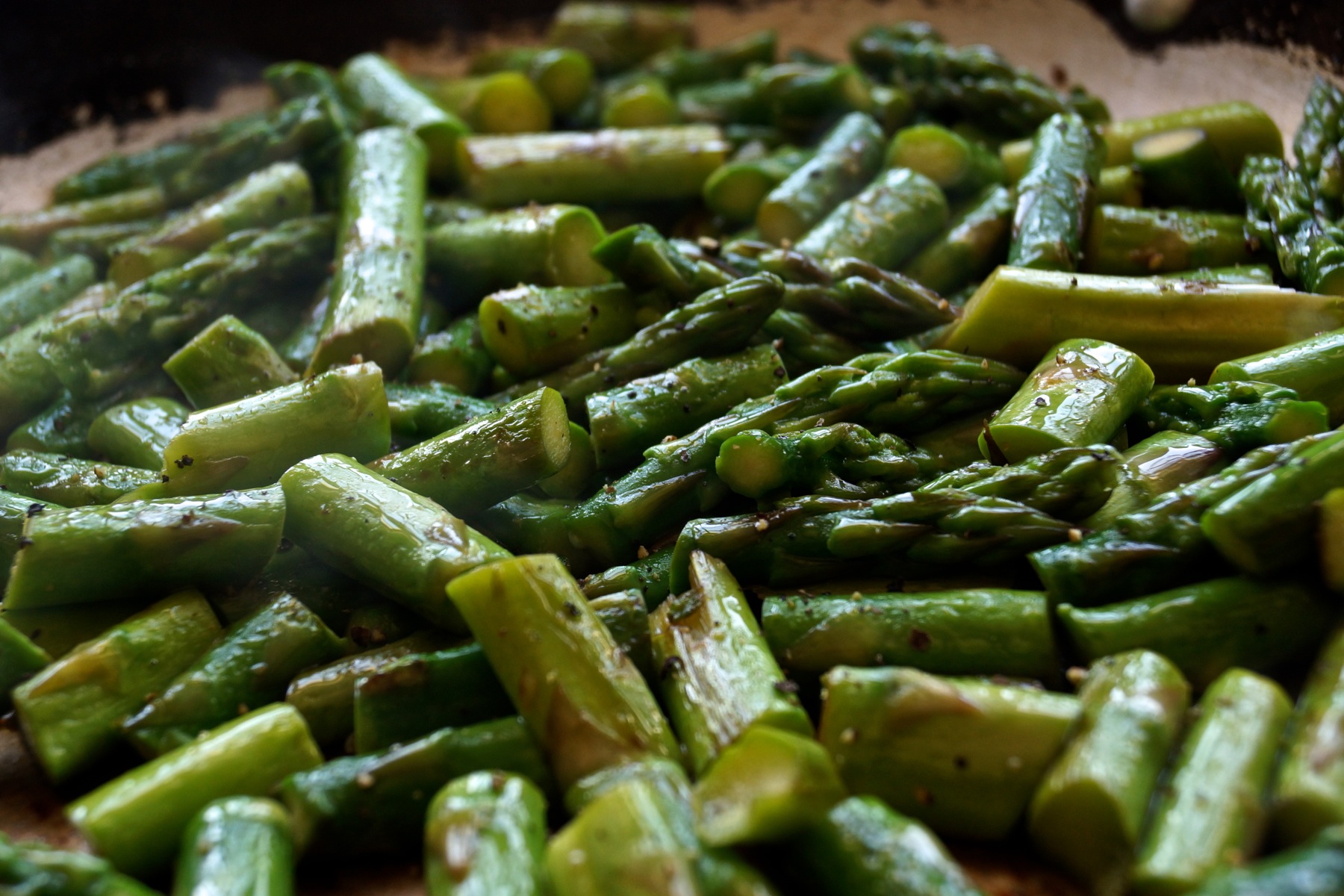 ---
And, this dish basically cooks itself. Simply pop the tomatoes into the oven, cook up some pasta, grill the asparagus for a couple of minutes and you have a beautiful home-cooked spring meal that will lift your spirits! It definitely does for me every single time 😉
Simple Roasted Tomato & Asparagus Pasta
Author:
Prep time:
Cook time:
Total time:
This simple, delicious spring pasta with roasted tomatoes and asparagus is full of flavor and healthy veggies. It's vegan, whipped up in under 20min and provides the real comfort of a home cooked meal without any fuss.
Ingredients
500g spaghetti or pasta of your choice
500g (2 1/2 cups) cherry tomatoes
2 cloves garlic
3 tbsp olive oil
kosher salt & black pepper
250g (1 bunch) asparagus
Pesto
1/2 bunch (1 cup) fresh basil
30g (1/4 cup) walnuts
1 clove garlic, peeled
2 tbsp nutritional yeast
1 tsp kosher salt
juice & zest of 1/2 organic lemon
83ml (1/3 cup) olive oil
Instructions
Pre-heat the oven to 200°C. Place a big pot of water on the stove and bring to a boil.
Cut bigger tomatoes into half and place them in a casserole. Smash garlic with the flat side of a knife and place into the casserole leaving the skin on. Add 2 tbsp olive oil and a good pinch of salt. Shake and roast in pre-heated oven for 15 minutes, carefully shaking the pan half time through.
Cut asparagus into 2cm pieces, discarding the rough ends and set aside.
For the pesto
Combine all ingredients in a food processor and pulse for about 1 minute or until a homogeneous paste has formed. Set aside.
Assembling the pasta
Cook pasta according to package instructions.
While the pasta is cooking, place a pan on high heat. Add the remaining tbsp olive oil and grill the asparagus on high heat for 3-4 minutes, shaking the pan occasionally.
Drain the pasta before being al-dente (about 1 minute earlier than recommended cooking time) and save about 1/2 cup of the cooking liquid. Add pesto to the burst tomatoes, thin mixture with about half of the saved cooking liquid. Add cooked pasta and shake the casserole until the pasta is covered with sauce. Add more cooking liquid if needed. Top with charred asparagus and season with salt and black pepper.
Sit down, relax & enjoy!