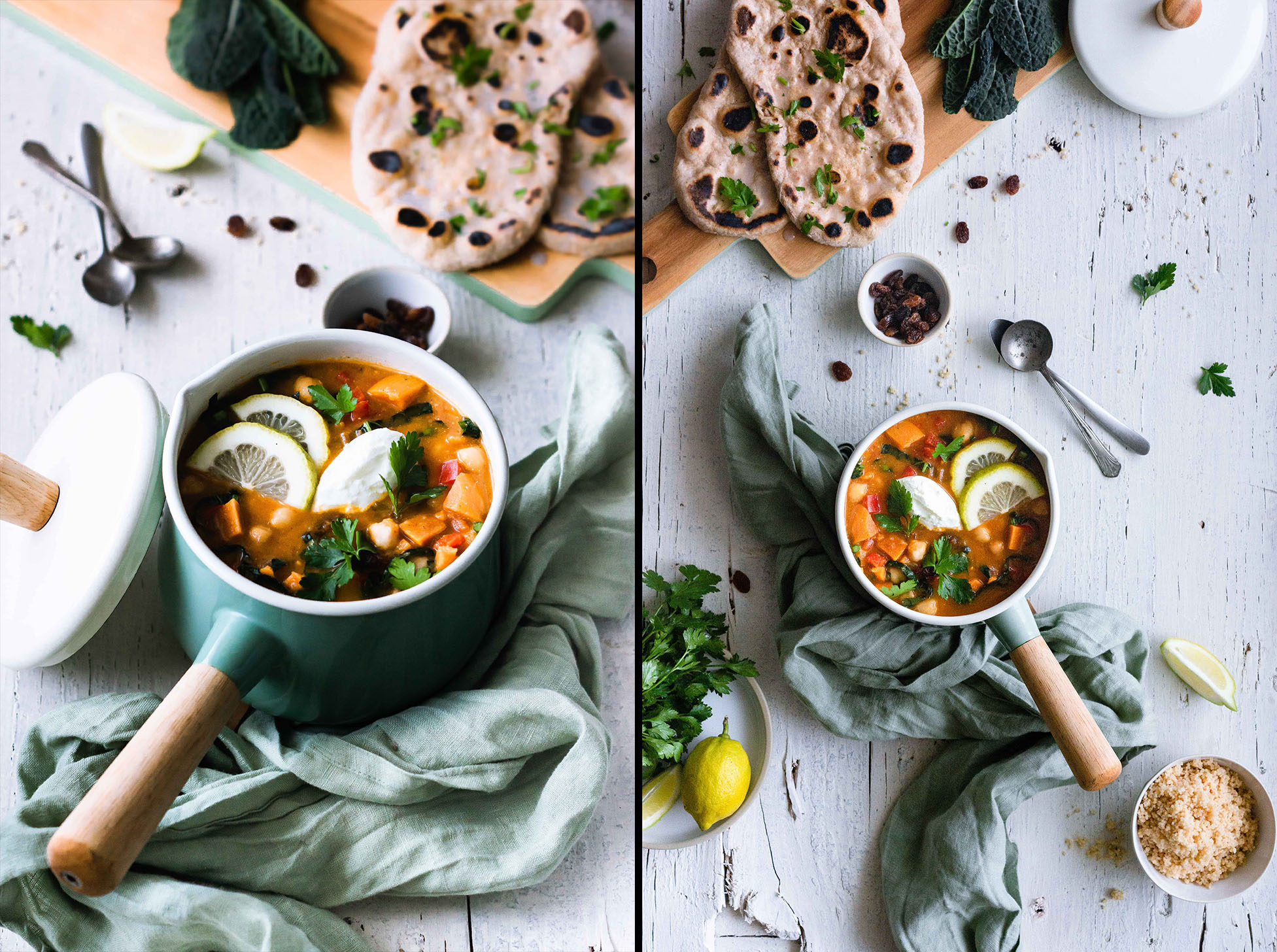 ---
A hearty, savoury stew can make my heart sing. Especially on the cooler days of the year! There's just something so comforting in the creamy goodness of the sweet potatoes snuggling up with some chickpeas in a tomato-based sauce. I use the Middle Eastern Baharat spice mix for this dish. It has just the right amount of spiciness in my opinion, but if you want a bit more punch feel free to add extra chillies or chilli powder. Ras el hanout or Garam Masala works well too, if you can't find Baharat where you live.
Usually I start making this stew at the first signs of fall. When the leaves start falling and the nights start to get cooler and longer. But the recipe stays with me all over the winter months until my cravings for comport food make room for fresh salads and lukewarm sandwiches. And, since Winter doesn't seem to leave us any time soon, I thought I'd share this one with you before it's too late.
Often stews call for a long cooking time, not this recipe! There's only a couple of steps involved and in less than 30 minutes you have healthy, vegan dinner on the table. Perfect for #meatlessmondays or any other day of the week.
I absolutely love the mixture of spiciness and sweetness of this stew. It just strikes all the chords:
creamy
spicey
fragrant
sweet
with just the right bite
Served over a bed of cooked grains, like brown rice or whole-spelt couscous, and with some fresh pita bread, this makes a perfect weeknight dinner. Garnish with some slices of lemon, fresh parsley and vegan yoghurt.