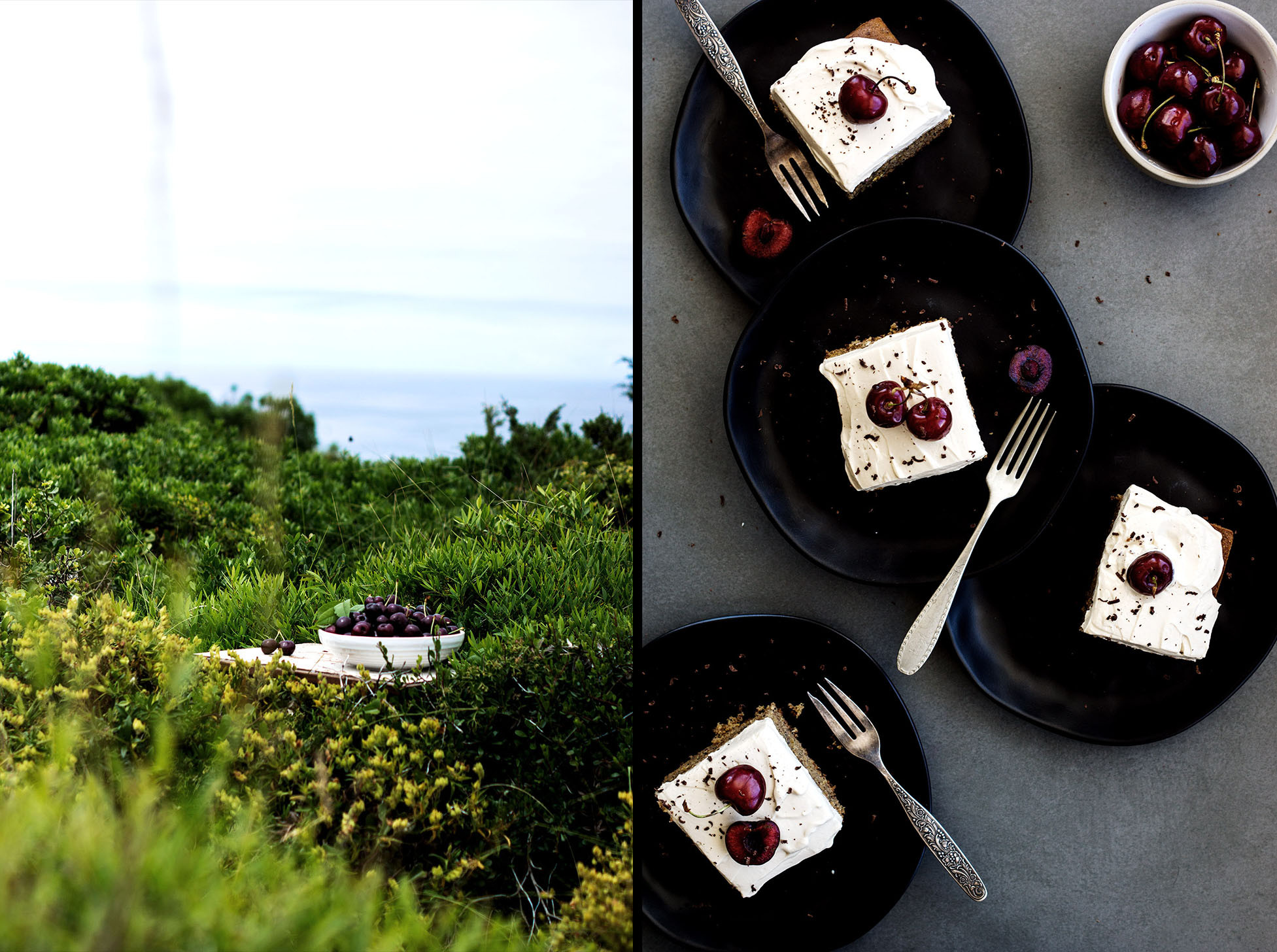 ---
Hello my friends! It's already July – how could that have happened? We have already passed mid-summer and while the days are getting shorter again, they keep rewarding us with warm temperatures and the best summer produce we could imagine. Currently I'm enjoying all the cherries I can get and I keep putting them in galettes, pies, on my morning p&b toast or even into my salads. Yes, I'm a sucker for fruit in salads, but that's a different story…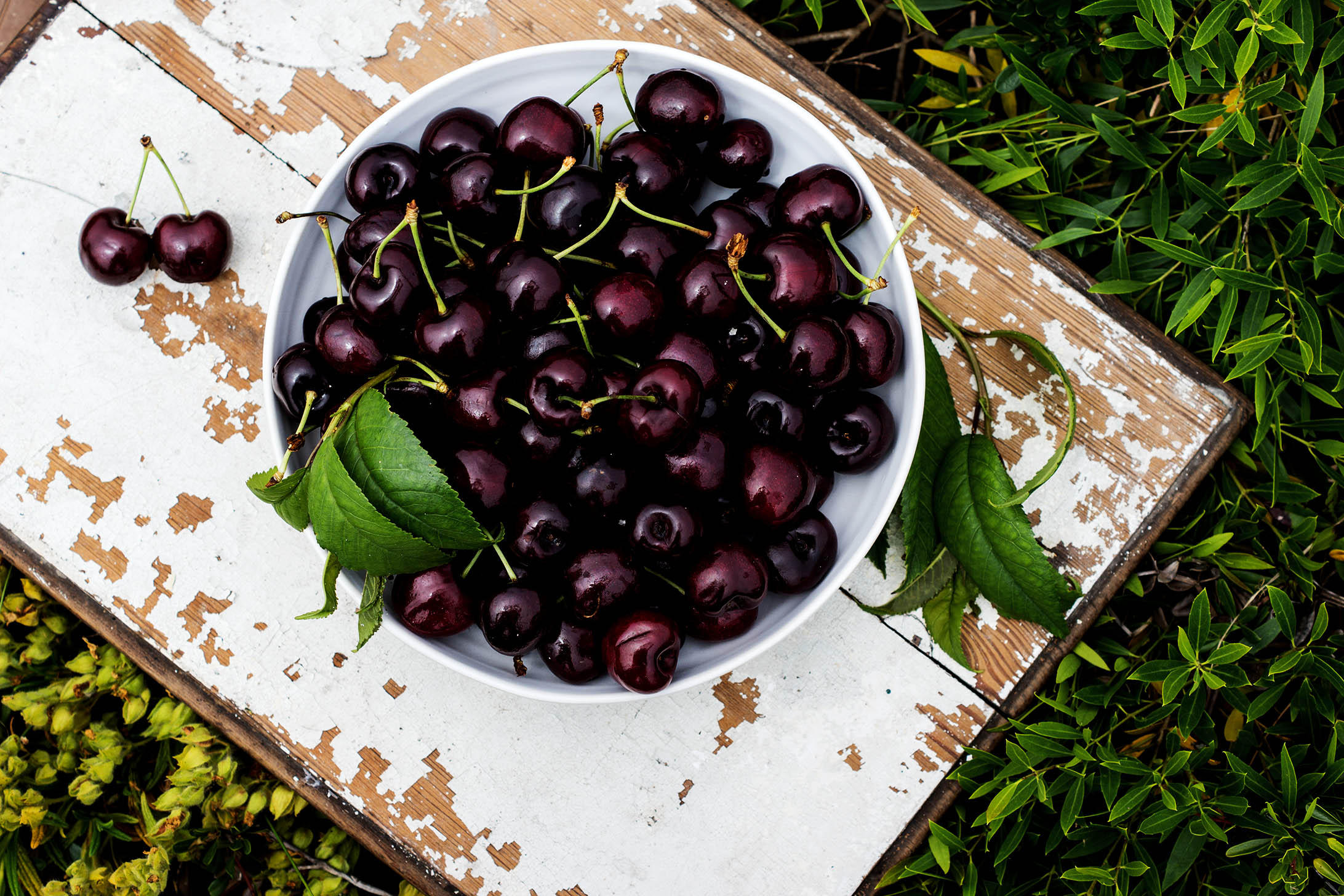 ---
Today I want to talk to you about this beautiful Cherry Hazelnut Sheet Cake, the perfect take-along dessert for those warm summer BBQ get-togethers or weekend potlucks. But before I make you run to the kitchen to whip up this easy cake, I want to share some exciting news with: I've been invited to bake my Vegan Strawberry Lemon Cake at the HBC Bake-Off on August 17th in London. Jiiiipppppeeeee!!!! Who would have guessed that a little part-time blogger from Portugal, like me would make it through a public voting and convince the jury with her recipe.
So, if you happen to be in London on the 17th August, stop by at the event and watch me bake my cake live for the jury. Here's a link to claim your tickets for the event. And the best thing, it's completely free, so register here and come support me at the event. I'd love to see you there! If your can't make it, rest assured, I'll keep you posted via my IG stories and maybe even do a little live from the event.
---
But enough about the future, let's talk about the present and why you should go make this cherry loaded cake as soon as you can! The batter is a straight-forward one-bowl sheet cake which you can throw together in less than 5 minutes and bake up in a mere half hour. While the cake is baking you can whip together the creamy mascarpone frosting and prep the cherries for serving. Once cooled completely assemble the cake and store in the fridge until you're ready to serve. Oh, I almost forgot to tell you: this cake is also refined sugar-free and naturally sweetened with Coconut blossom sugar. If you're not into that and want a sweeter dessert, simply swop out the coconut sugar for regular one.
---
Easy peasy, don't you think?
As always, you can find the german recipe for this Cherry Hazelnut Sheet Cake below and I'd love to read or hear from you either in the comments below or on my IG @themellowkitchn!
Lots of summery love,
Anna