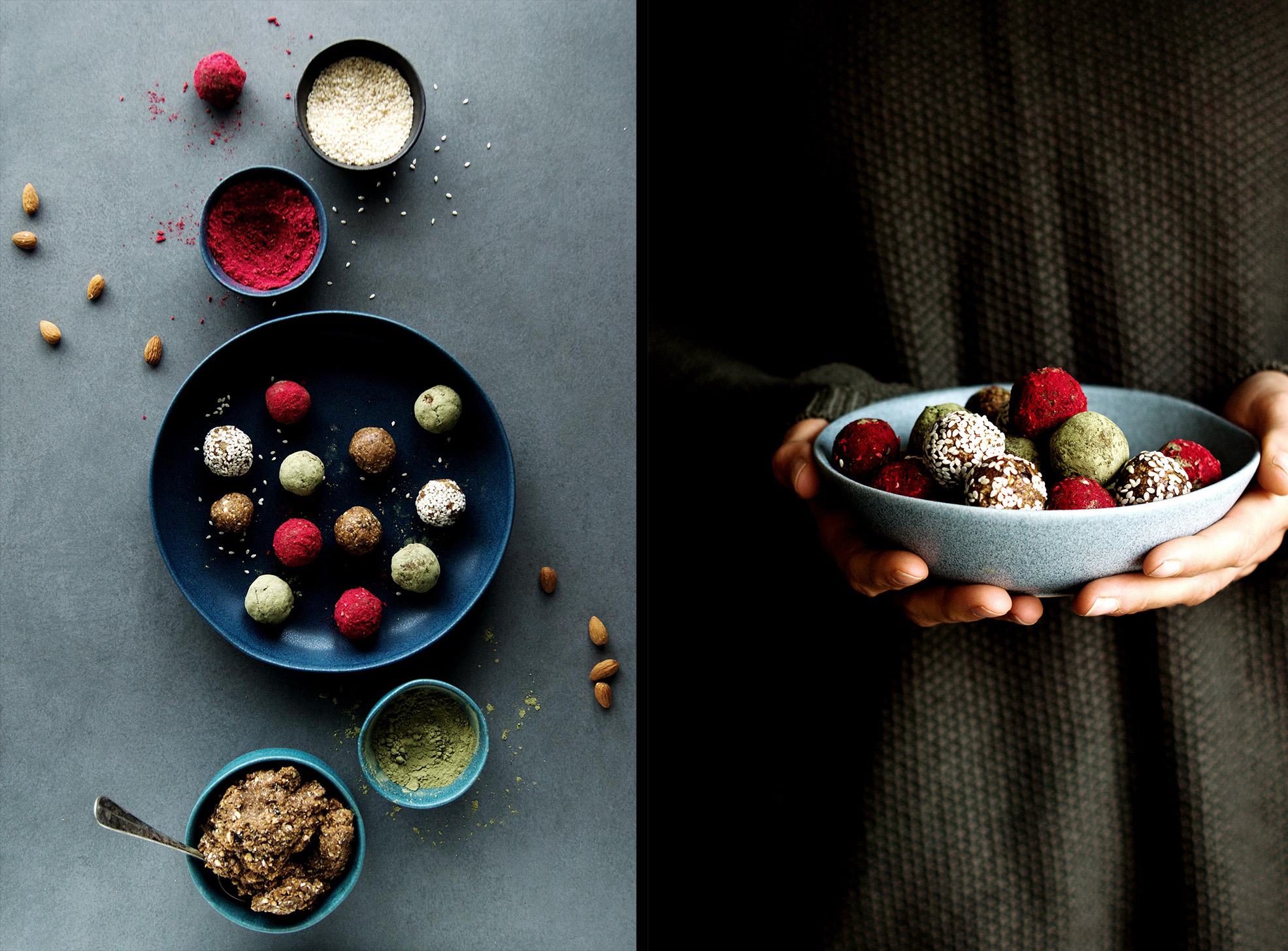 ---
What do you think about the term 'superfood'? Personally, I think it's a clever way to group together all kinds of nutrition dense foods, which provide your body with certain health benefits.  Whether these are leafy greens like spinach, exotic seeds like chia or fancy fruit like açai or goji. All of them give your body some kind of extra nutritional value, resulting in better endurance, reduced stress levels or better overall health, to name only a few. In my humble opinion, anything which makes people opt for nutritionally beneficial food over empty calories is a win! So why not play around with a superman feel to get people to eat healthier, right?
So, I'll go on making my case for these superfood quick-energy bliss balls. If you don't like the term just think of them as super-delicious quick energy bites. These simply made-ahead little snack balls feature an array of ingredients which are good for you and your health: oats, almonds, hemp seeds, dried plums, dates and maca powder. If you already know how these benefit your health, just scroll right down to the recipe. If you want to learn a little bit more read on…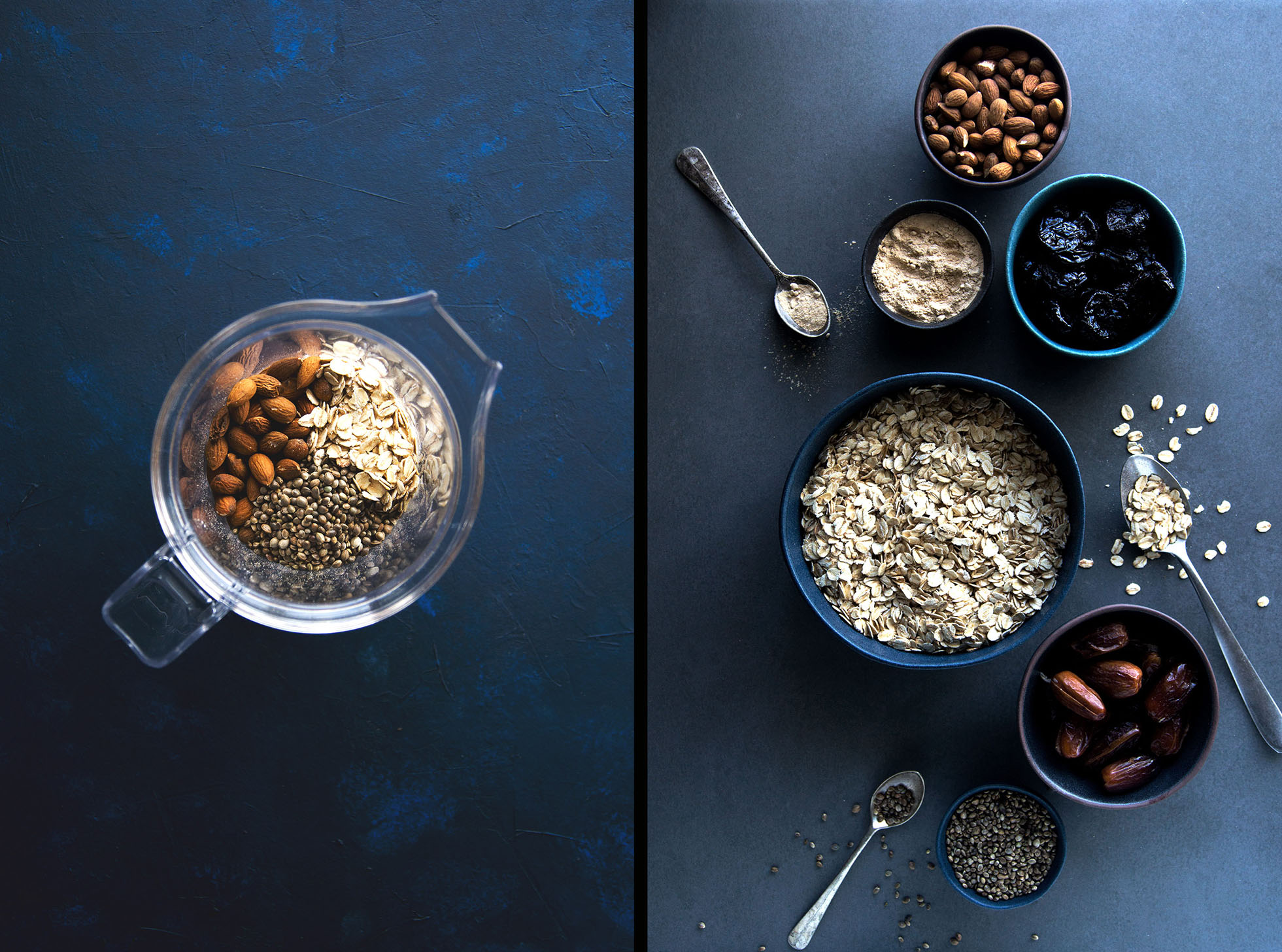 ---
Let's start with the humble oats. Here, oats form the base of the bliss balls. They provide the carbohydrates and while carbohydrates may not have the best overall reputation, oats are very high in fibre and contain a soluble fiber called beta-glucan. Fiber is important for your digestion, it makes you feel full longer (think morning porridge) and it is said to reduce cholesterol and blood sugar levels. Oats are also high in unsaturated fats, which carry the fat-soluble vitamin E. Furthermore, they are high in protein and micronutrients such as potassium, calcium, manganese, phosphorus, vitamin B1 and zinc.
Just like oats, almonds are high in fiber and protein. Almonds are also the most nutritionally dense nuts out there. Again a source of potassium, calcium, phosphorus, and vitamin E. Additionally they contain magnesium and iron. They are said to reduce cholesterol and lower blood pressure. And together with an active lifestyle they can help to reduce the risk for heart disease. A true superfood if you ask me!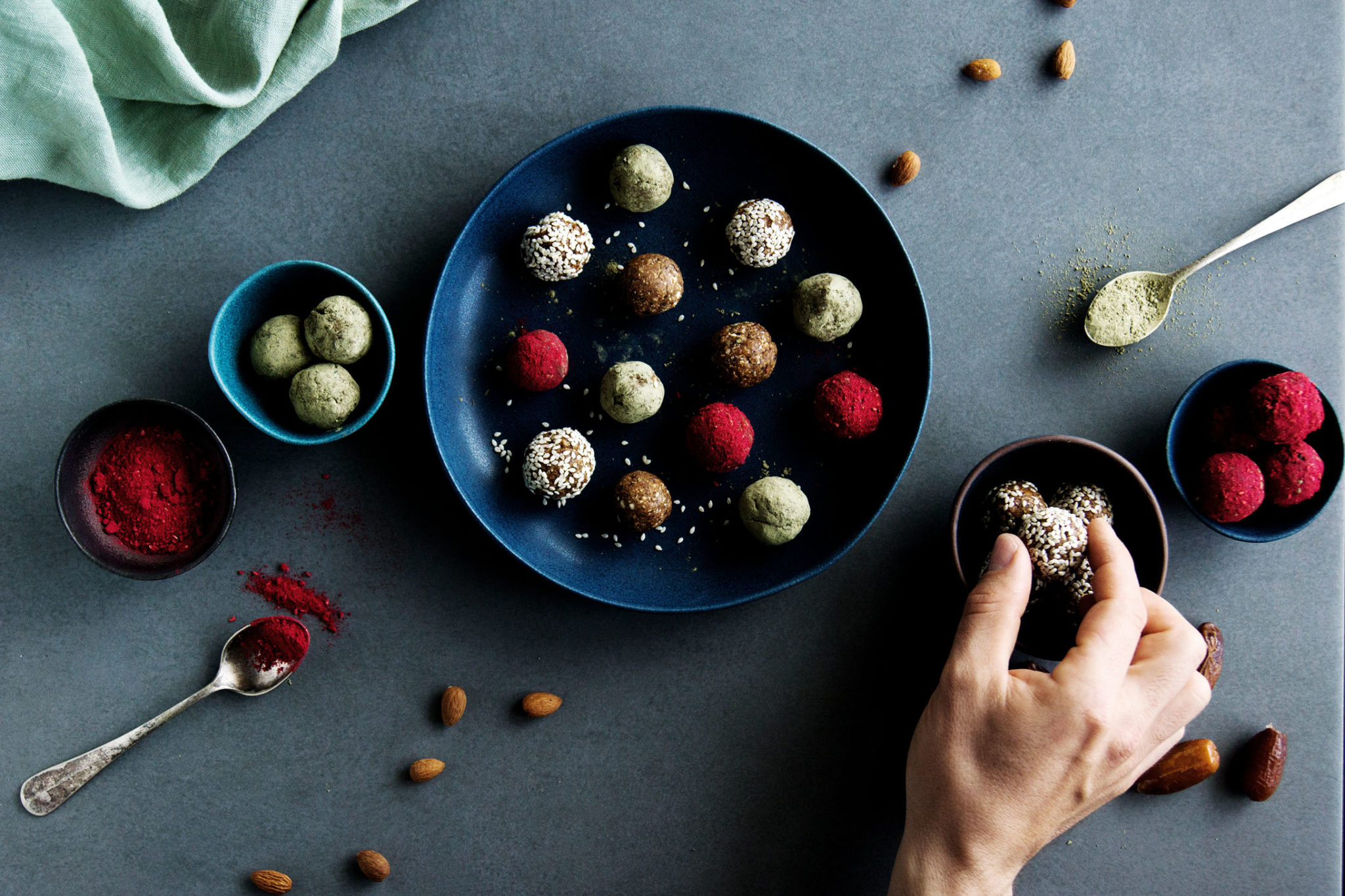 ---
It may sound weird to some of you to add hemp to your diet, but hemp seeds are a true superfood by nature. They are valuable sources of Omega 3 & 6 fatty acids and a great protein source. Also, they are high in vitamin E as well as phosphorus, potassium, sodium, magnesium, sulfur, calcium, iron and zinc. They may even reduce symptoms of PMS and menopause, making these bliss balls the perfect snack for this highly sensitive period in the female cycle.
The sweeteners I used are dried plums (also known as prunes) and dates. Both of them are high in fructose. And while added fructose should generally be avoided, the fructose in dried fruit acts as a natural sweetener which is also high in dietary fiber and has a relatively low glycemic index, resulting in a smaller impact on blood sugar levels. Both of them are known to improve the digestive system. Dates are rich in vitamins, such as vitamins B1, B2, B3, B5, A1 and C, as well as iron, potassium, calcium, manganese, copper and magnesium. While dried plums are a great source of vitamin K and beta-carotin.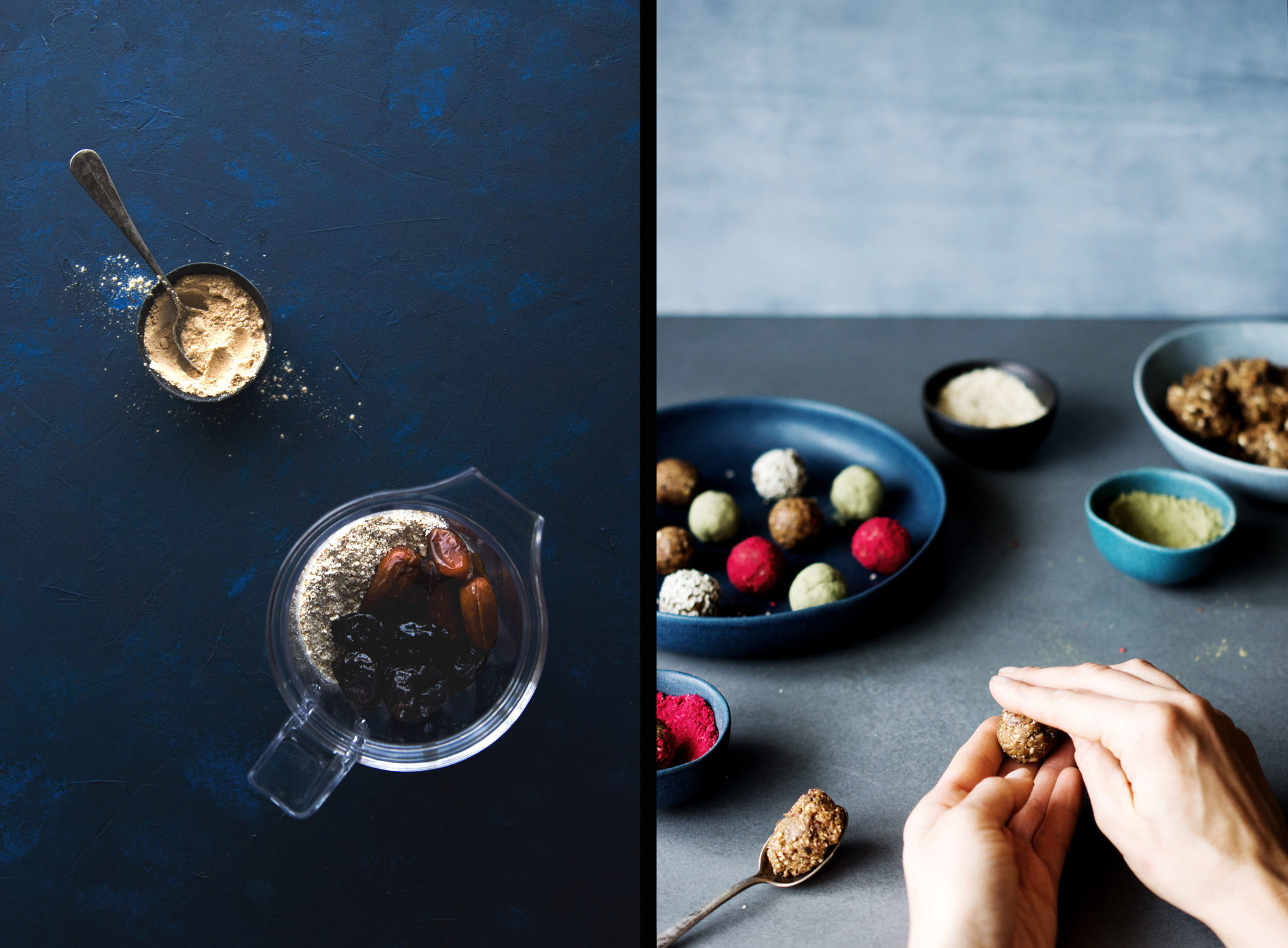 ---
Last but not least, let's quickly talk about maca. Maca is a root vegetable native to Peru, usually eaten in its powdered form. It has been a part of the peruvian diet since ancient days, praised for both it's medical and nutritional value. I first encountered maca when a friend of us talked about it. She told us that her boyfriend has been taking maca on a regular basis and has since seen a noticable increase in his overall health, with generally less colds and illnesses as well as a generally bettered physical health, including increased libido. Like the other foods listed above maca has a strong nutritional profile. It shows high levels of potassium, calcium, magnesium, zinc, B vitamins, including vitamin B3, as well as iron.
I hope this rather long post did serve you well. And, as always, if you try the recipe, please leave a comment below with how it turned out and/or tag me #themellowkitchn @themellowkitchn on Instagram.
P.s.: Find German recipe below!