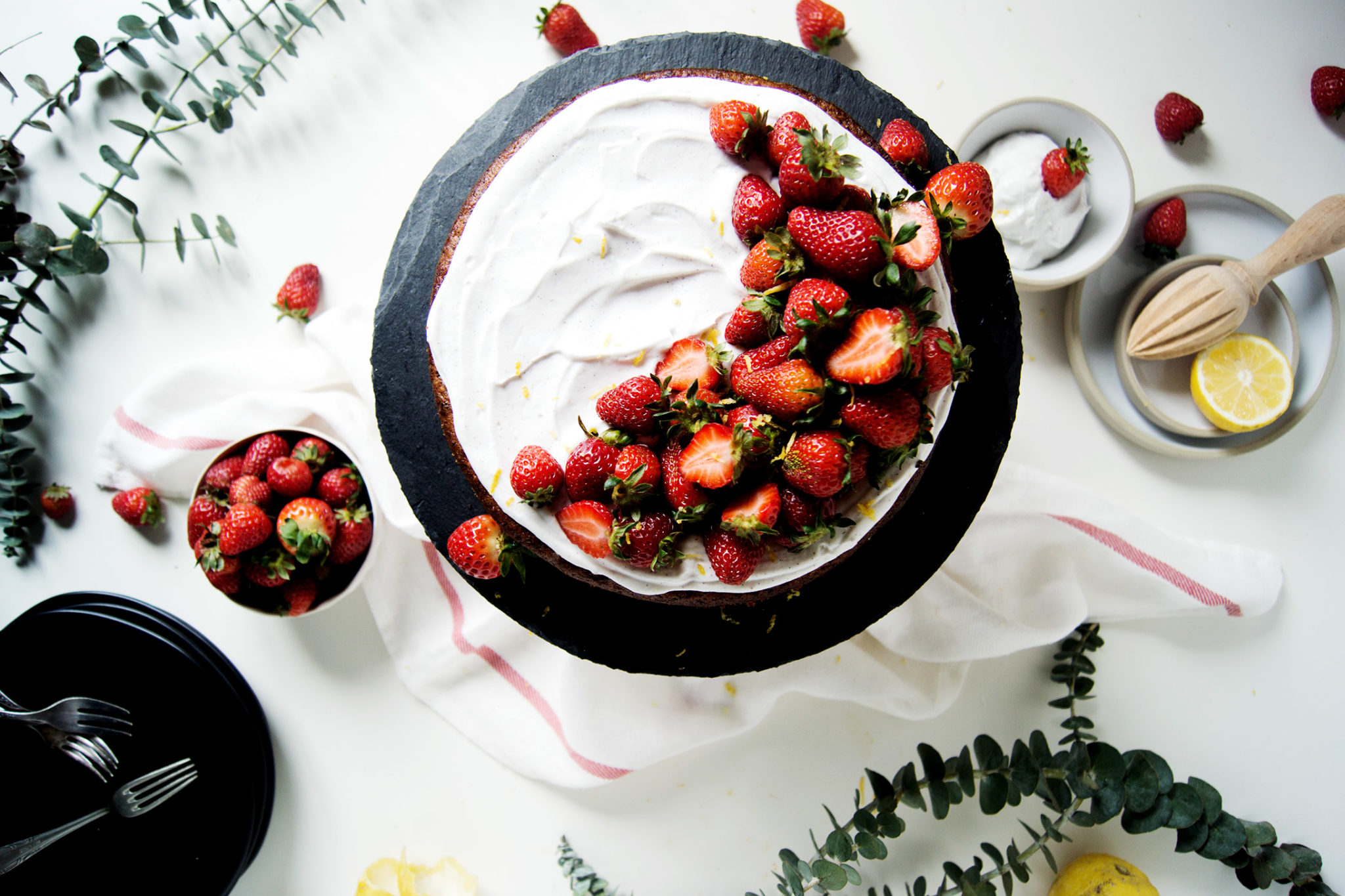 Yes, it's officially SPRING! And, yes, spring is my favorite season. To me, spring means smells and flavors everywhere… There's flowers blooming where ever you look, fresh produce pops up all over and I'm overflowing with fresh ideas! Also, season opening is right around the corner and I can't wait to welcome all of our guests with some lovely, fresh dishes coming from my kitchen.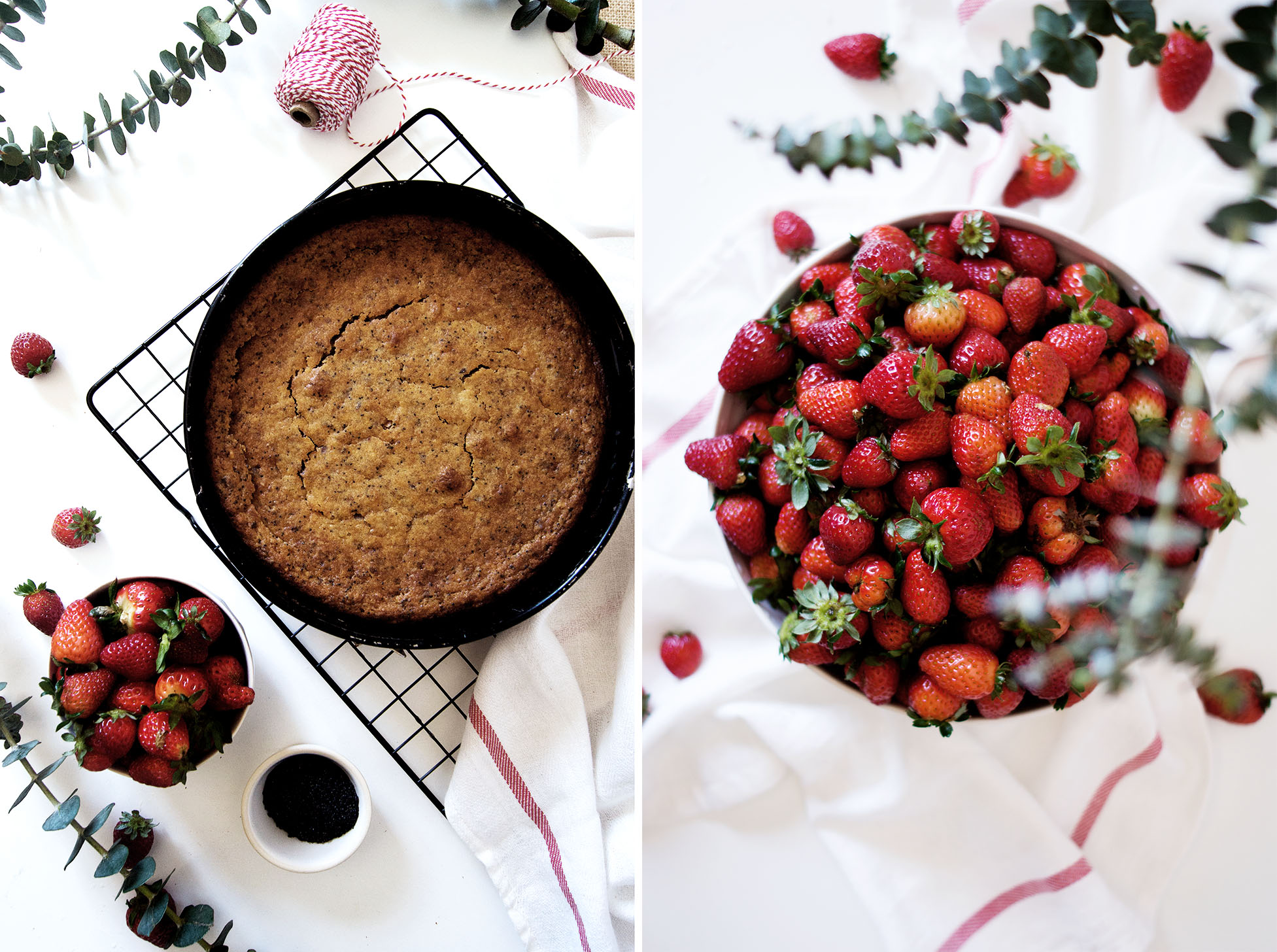 But before we'll dive right in, Easter is at our doorstep. Traditionally this means baking, sweets and getting together with the family. This year, it won't be my birth family but a lovely bunch of people which have grown dear to me over the last years. We'll be sitting around the table, sharing plates and bowls full of fresh, fragrant dishes and, last but not least, we'll dig our forks into this moist Strawberry Lemon Cake and we'll be happy.
More than anything, strawberries scream spring for me. It's their smell, their moisture and the fragrance they leave on your fingers once you've devoured them all! I could snack on a bowl of strawberries anytime. Even better if they're covered in cream! Which brings back childhood memories immediately. Of course, we could just eat them like this. But for Easter and any upcoming Spring gatherings I thought it would be a clever idea to place them on a moist Lemon Poppyseed Almond Cake and it sure is a hit!
Best of all, the cake is whipped up in no time. Simply follow the instructions and stir it together in a couple of minutes, pop it in the oven and 50 minutes later you're good to go. You can even back the cake ahead a couple of days and assemble it when you need it. Just make sure you don't eat all the strawberries and cream before, or simply make a double batch of the Vanilla Coconut Cream to be sure…
P.s.: As always, you find the German recipe version below the English. And if you make it, be sure to leave a comment or tag your picture on instagram using #themellowkitchn. I'd love to see and read how you liked it!