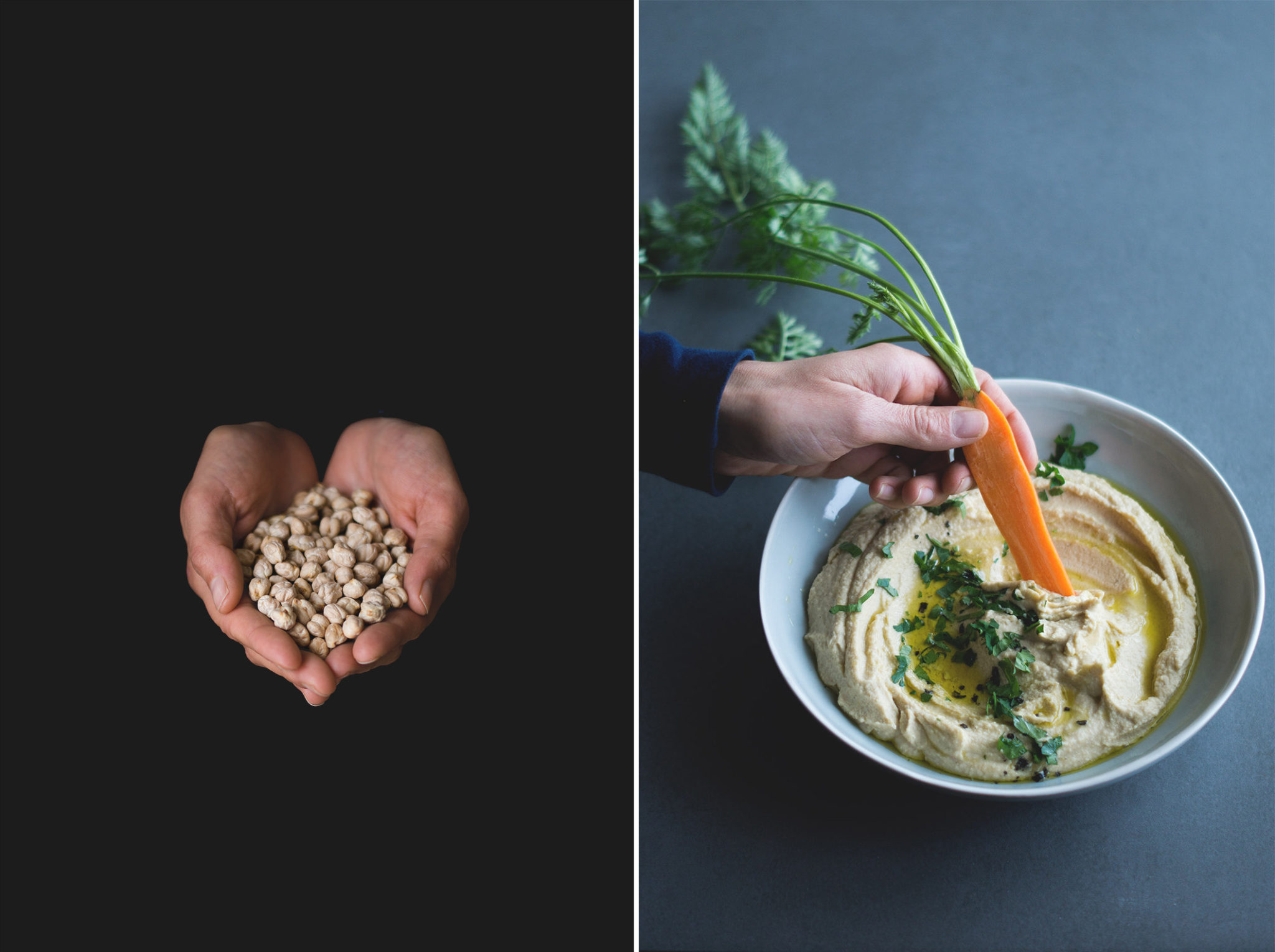 ---
Hummus is something I never seem to grow tired of. Honestly, I could eat it everyday. On toast with fresh veggies for breakfast or on my lunch sandwich with some leafy greens and sprouts. Or as an afternoon snack with some crackers and veggies. There are endless variations of hummus out there and while they are almost all fantastic variations, I regularly find myself craving the original – my everyday heavenly hummus.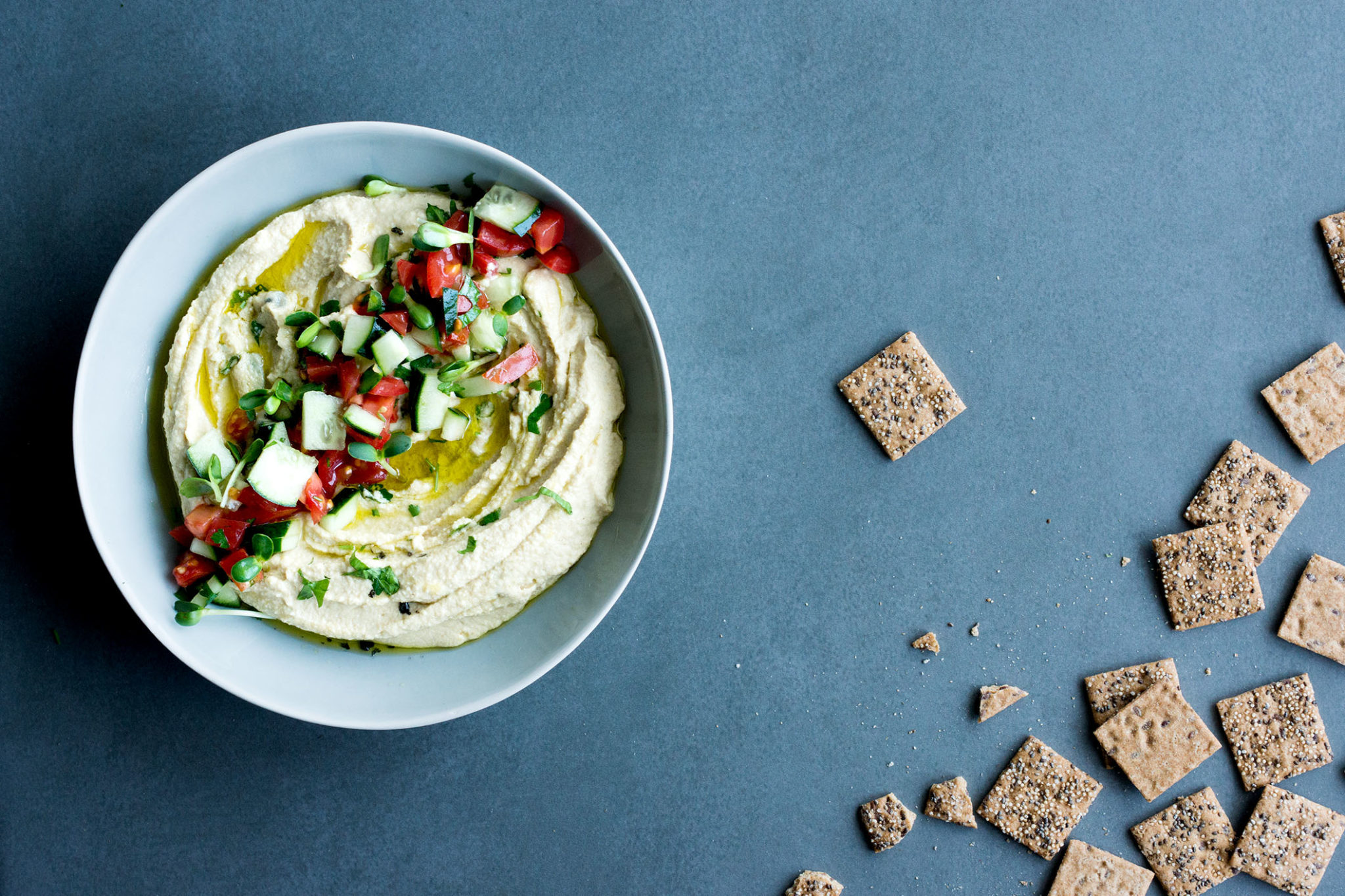 ---
Making hummus from scratch is easy enough. The only thing necessary is a little bit of planning ahead, as you will need to soak the dry chickpeas overnight and cook them for a bit more than 1 hour. But this extra effort is definitely worthwhile and you will thank yourself for doing. Using fresh chickpeas makes your hummus extra creamy and silken. Also, its taste is a lot more appealing than when using canned chickpeas.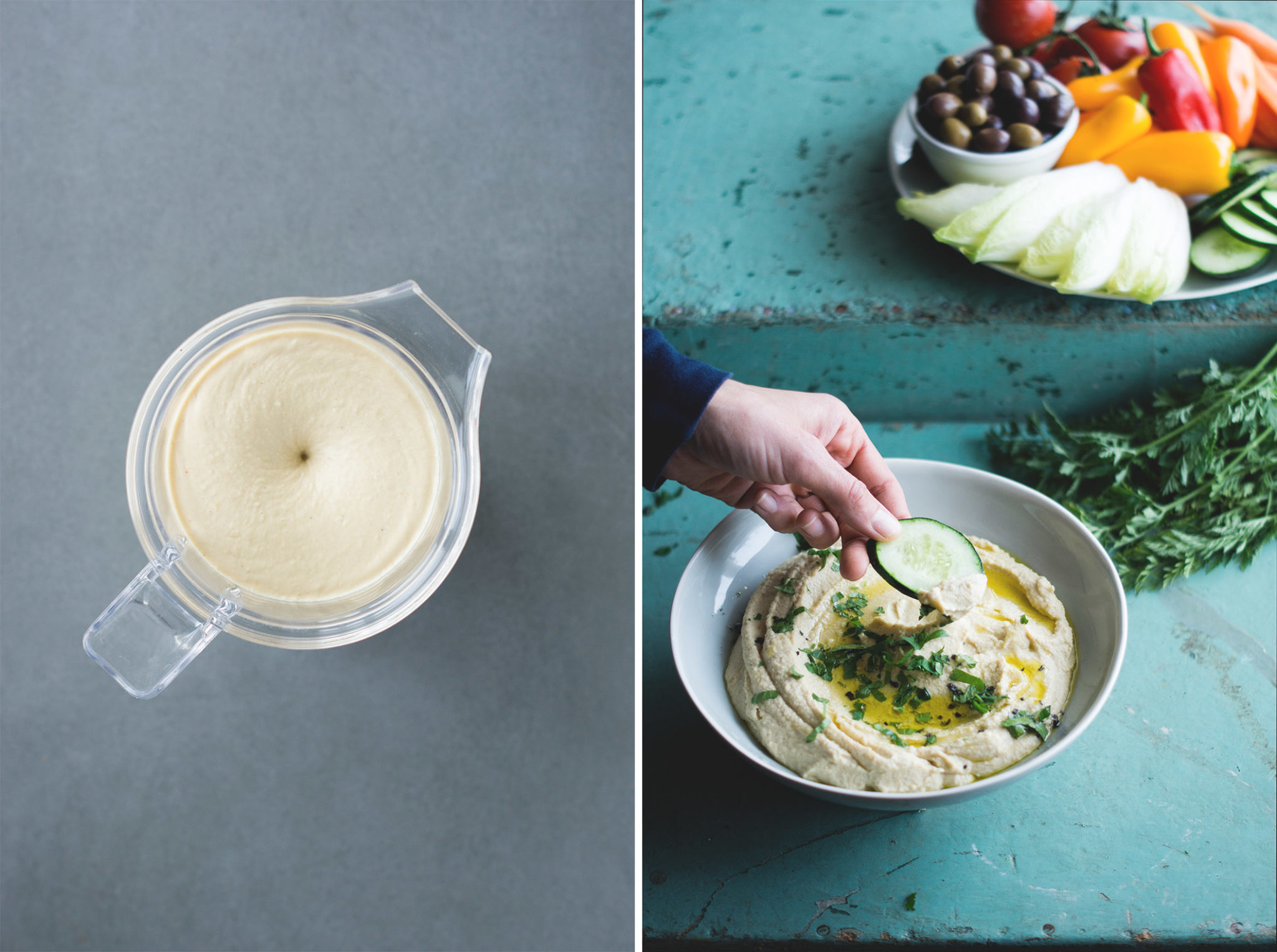 ---
The amounts in this recipe yield for 2 1/2 – 3 cups, which will get you over your week easily. Include it in your weekly meal prep and you'll have a wonderful healthy snack all week long. And, when considering your hands-on-time only, it's actually no big effort at all. Just pop all ingredients in your blender and blend until silken and smooth. I achieve the best results after letting the chickpeas cool down completely in their cooking liquid. But you can also make your batch straight away after cooking and have your hummus cool down in the fridge afterwards.
Keeps in an airtight container in the fridge for up to 1 week.
Find German recipe below…
P.s.: If you try the recipe, please leave a comment with how it turned out and/or tag me #themellowkitchn @themellowkitchn