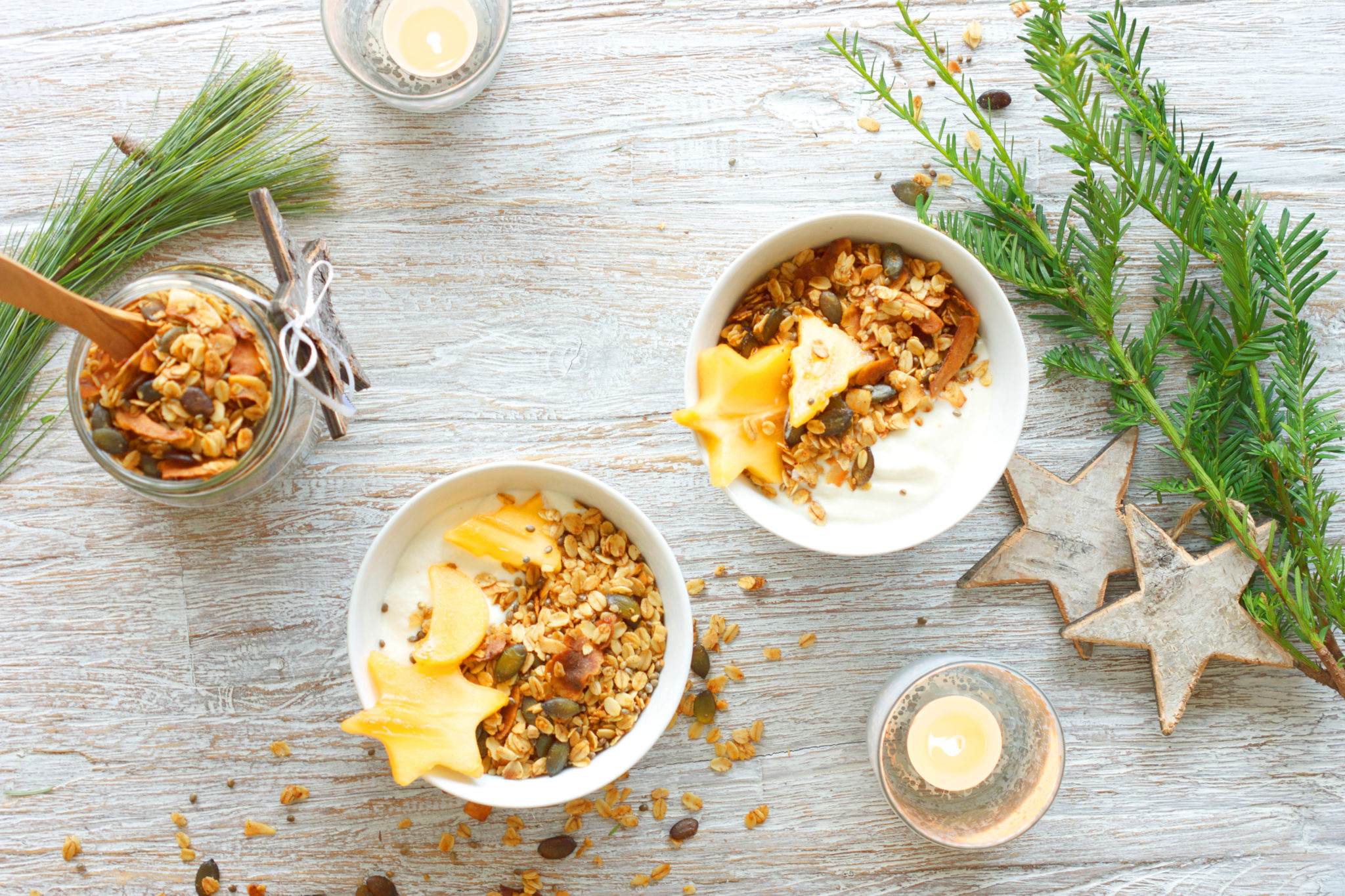 It's this time of year again. Cookies are baking in the oven, big and small are opening their advent calendars, the smell of cinnamon and roasted nuts is gently floating through the air. A season were we aim to make time and room for the important things, let life quiet down a bit, spend our precious hours with family and friends. But in the end of the day we're left stressed out. Running from one Christmas party to the other. Trying to get everything done in no time. Hustling and bustling to buy and wrap gifts, cleaning and decorating the house to spotless perfection, baking fancy cookie recipes, and so on and on. We try to do it all and in the end we forget the one thing that is actually important about this season. Being mindful. We forget to enjoy, to soak it in, to quiet down and be present in this magical time.
This year I want to help you do it differently. With this little practical guide I want to encourage you to actually step out of the hamster wheel we call "life" and make choices that guide you to a more peaceful, a more mindful, way of celebrating the Christmas season. So without further ado (yep, I know your time is especially precious these days ;)), here are my…
7 tips for a more mindful Christmas time
1. Write a to-do list
I know what you're thinking: really? A to-do list? Yes! Write down everything you're planning to do, every event or gathering you're thinking to attend, simply everything you're trying to get done up until and on Christmas. And then, and this is important,  go through your list and think about each item. Is this task, this commitment, really necessary? Will it give you joy or is it just going to leave you feeling exhausted, burnt out and stressed? And then, simply cross them off your list! Don't shy away Fromm saying no to an invitation – it's perfectly fine to not do it all. Because what's more important? Feeling at ease, able to share your love with the people around you or the spotless living room or perfectly decorated Christmas tree?
2. Schedule some you time
Whether it is an hour every day, a mindful 5-minute coffee break or an entire afternoon, it is important to designate some time for yourself! Often, especially when we have a lot on our plate, the first activities we cancel are the ones we actually need most to keep ourselves centered and at peace. Don't make this mistake. We can only share and spread love if we're giving from a full cup. So make sure you set aside some time for yourself, to recharge and fill your own cup.
It can be as simple as a mindful tea or coffee break throughout your day, a guided meditation like this one, or attending your favorite a yoga class. What's important about it though is to be fully present and mindful about your you-time. Don't keep running through your schedule or pondering about what needs to be done or what should have been done already. Our time is the most precious resource, make the most of it and give it to yourself wholeheartedly.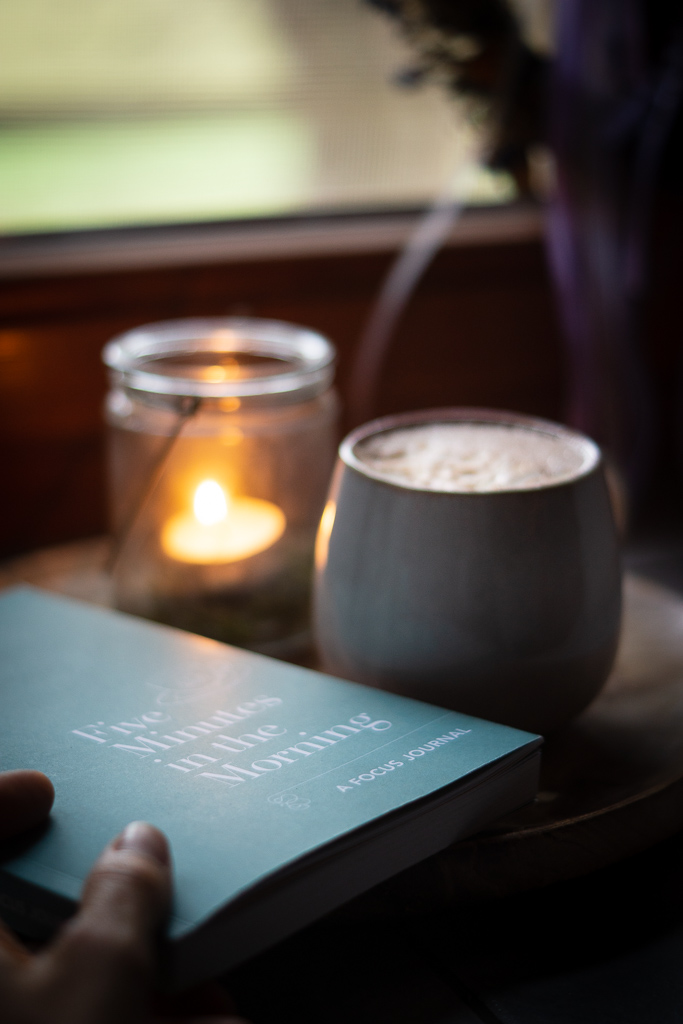 3. Include your family and friends into your Christmas preparations
Being together, a sense of community and sharing, that is actually what Christmas is about, isn't it? So why don't you use the pre-christmas time to do just that? Instead of rushing from one office party and occasion to the other, gather your friends and family in a pre-Christmas decorating party? Together is not only more fun, it's also more efficient and practical. Imagine how fast you've decorated the tree if there is 10 helping hands instead of just 2.
And if you feel like it, why don't you make some decorations yourself? Here's a lovely idea. You can even use the opportunity to upcycle some items which would otherwise end up in landfill.
4. Plan a sustainable Christmas meal
Sustainability is not only a matter of cooking with regional and organic ingredients, to me it also means to plan a meal that will not leave you standing in the kitchen for hours over hours and leaving you stressed and exhausted. It's important to stay mindful of your skills, your time and what will truely give you pleasure. No need to go with the fancy 5 course menus.
Go for the easy things. Make a dish that you've made before at least twice and that will not leave you fretting over a difficult recipe. Maybe something that you can leave cooking on the stove like a stew or a bake that you put in the oven. Also, why don't you prep ahead? A creamy soup like this can be made ahead easily. And as for dessert, why don't you serve the cookies you've been baking or ask a family member to bring something along?
5. Mindful gift giving
It is a custom, at least in most parts of the world, to give gifts at Christmas. It's our way of showing how important the people around us are to us. We want to show our love through presents. But over time gift giving has often become a competition or mindless act of consumption. What about doing things differently this year? How about giving time instead of things? This way you show the other person that you're willing to not only spend your money for them but actually give them your precious time. If you need some inspiration take a look at this gift guide. Or you can make some edible gifts for your loved ones like these.
6. Cut away the excess
Often around Christmas we tend to go overboard with decoration, presents, food, etc. But there's no need to. Christmas will be just as special or even more if we concentrate on spending our time doing the important things and cut the excess. My grandfather lately told me that we still needs to buy a wreath for the door and I asked him why, as he had never had one on the door. He told me he wanted one because the neighbors had put up lights and decorations in their front yard. And while I love pretty decorations and glistening lights as they get me into a celebratory mood, I urge you to not fall into the trap of decorating more than you enjoy, going overboard with shopping just because you think you need to. Christmas is not about excess. It's about cherishing what you have .
7. Let go of your expectations
We want Christmas to be perfect. But sometimes we forget that perfect doesn't exist. Take away the pressure and relax into it. Simply enjoy what is happening. And if you're having a hard time when things are not going the way you had planned simply take a deep breath. And another. And a third one… and last but not least, let go of your expectations!
From the bottom of my heart I wish you a wonderful mindful time leading up to Christmas and a joyful Christmas!
Yours truely,
Anna