It's been back in October 2014 when I first set foot into Mellowmove Surfcamp. A very close friend of mine had given me the hint about this serene and intimate surfcamp located within one of the most beautiful coastal sides of Portugal – the world surfing reserve around Ericeira. The place, the people and, above all, one very special person took my heart by surprise and there was no other choice than changing my life by 180° and starting a new one, right here and now.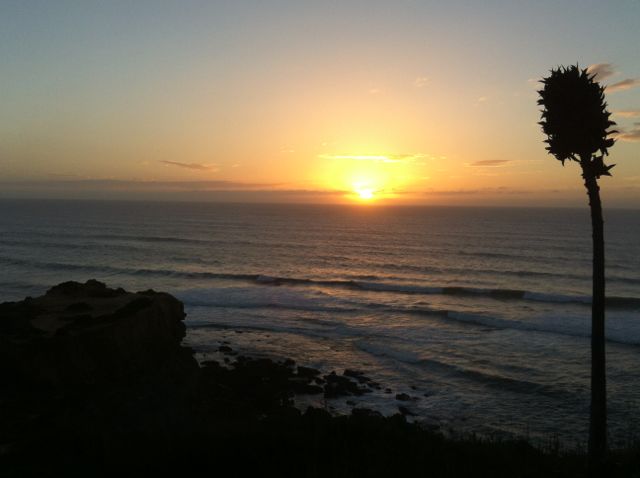 ---
Said and done.
Well, maybe not that instantly and maybe not as easily. Leaving people behind which you love is never a light-hearted decision. Putting everything on one card is never easy. Don't get me wrong – I didn't loose contact with home and I didn't loose touch with the people I love. But being separated from them by 3.000 km sometimes does impose a challenge.
Far but near.
Away from the known I found a home in the unknown. I developed not only a love and admiration for this country but I also made new friends and I was adopted into the Mellowfamily. But, foremost, I also discovered myself anew and I finally let my passion for food take the lead and guide me into a new profession and onto a new professional path.
New and old.
Since I can remember I've been curious about food. There's seldom something to eat or to drink that I won't try. And there's hardly something I don't like if it's created in a loving and appreciative manner. Even as a kid, I've been a thankful eater. My mum had to keep me pleased with unsweetened tea in order to stop me from overindulging in milk. As I've grown older my cravings changed but my tendency to experiment with food has stayed.
Create to share.
Most importantly to me, however, has always been the pleasure of sharing what I create. Throughout my teenage and young adult life I've been cooking not only to feed me and others, but to share moments of pleasure and togetherness with the people I care about. Sitting around the dinner or breakfast table, sharing wholesome soulful food, watching people enjoy what I've made gives me pure joy.
The perfect match.
At the Mellowmove Surfcamp I have not only found a new home. I found a place to live my love for food and to share this love with our guests 6 days a week. Since I took over the kitchn in 2015 the feedback has been tremendous. At this point I'd like to say thank you to all of our thankful eaters, to our lovely guests and to our brilliant team, which has kept my back so many times!
From the real to the virtual.
Sharing what I produce has always been my biggest pleasure. But due to insecurity and my unhealthy drive of perfectionism I also hindered myself from thinking big for a long time. This all changed because of some encouraging and guiding friends along the way, which I am happy to share my life with. They are the real source of this blog. Without them I would not have even considered opening up my kitchn to the outside world. Thank you! You'll always be in my heart!
Said and done. 2.16.
After a lot of talking and a lot of brainstorming this is finally it. I'm writing my first post, which will soon fly out into the world wide web. I'm incredibly thankful for this and I hope to inspire you to create, to enjoy, and to indulge in the pleasure of cooking and, of course, eating! I'd love if you'd leave me comment or stop by in real, here at The Mellow Kitchn at the Mellowmove Surfcamp, São Lourenço.
Lots of virtual love & keep on searching…
Anna