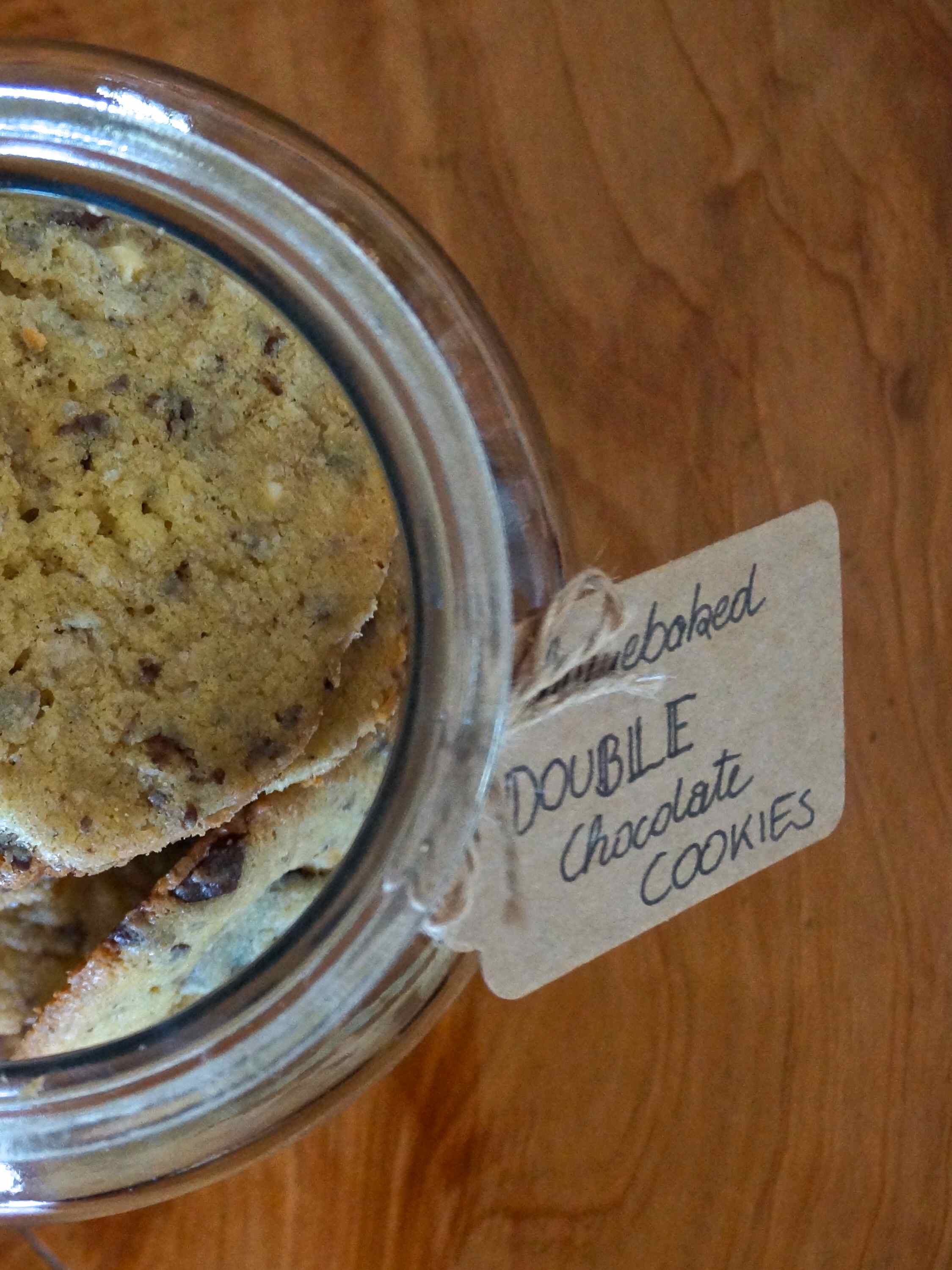 There's always a good reason for a little treat…
Especially when you spend your day surfing or after a work out, or sometimes just to pick you up again after a hard working day or when you're stuck inside looking out at the rain – there's never no reason to make something quick and sweet to treat yourself and your loved ones. These little sweet treats have the perfect size for one but they are also great for sharing. What I like best about them though, is they are not too sweet and, thanks to the kosher salt and the walnuts, they are earthy and have a certain twist to them.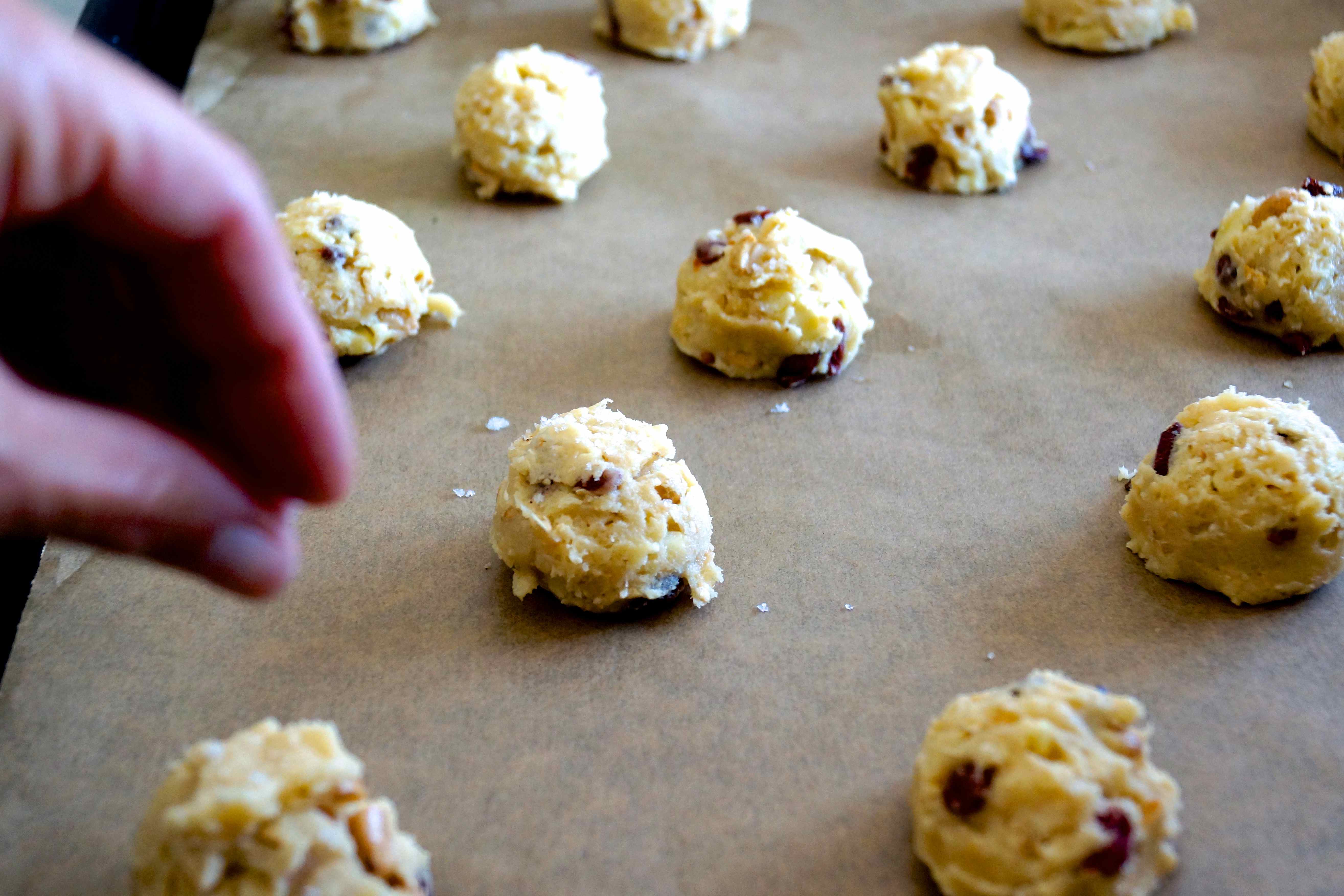 These cookies are all-time favourites here @Mellowmove whether it's post- or pre-surfing, afternoon or after dinner. Personally, I like them best when they're still a tiny bit warm and the chocolate has not yet grown solid again. But they taste great even two or three days later, as long as you keep them in an airtight container at room temperature.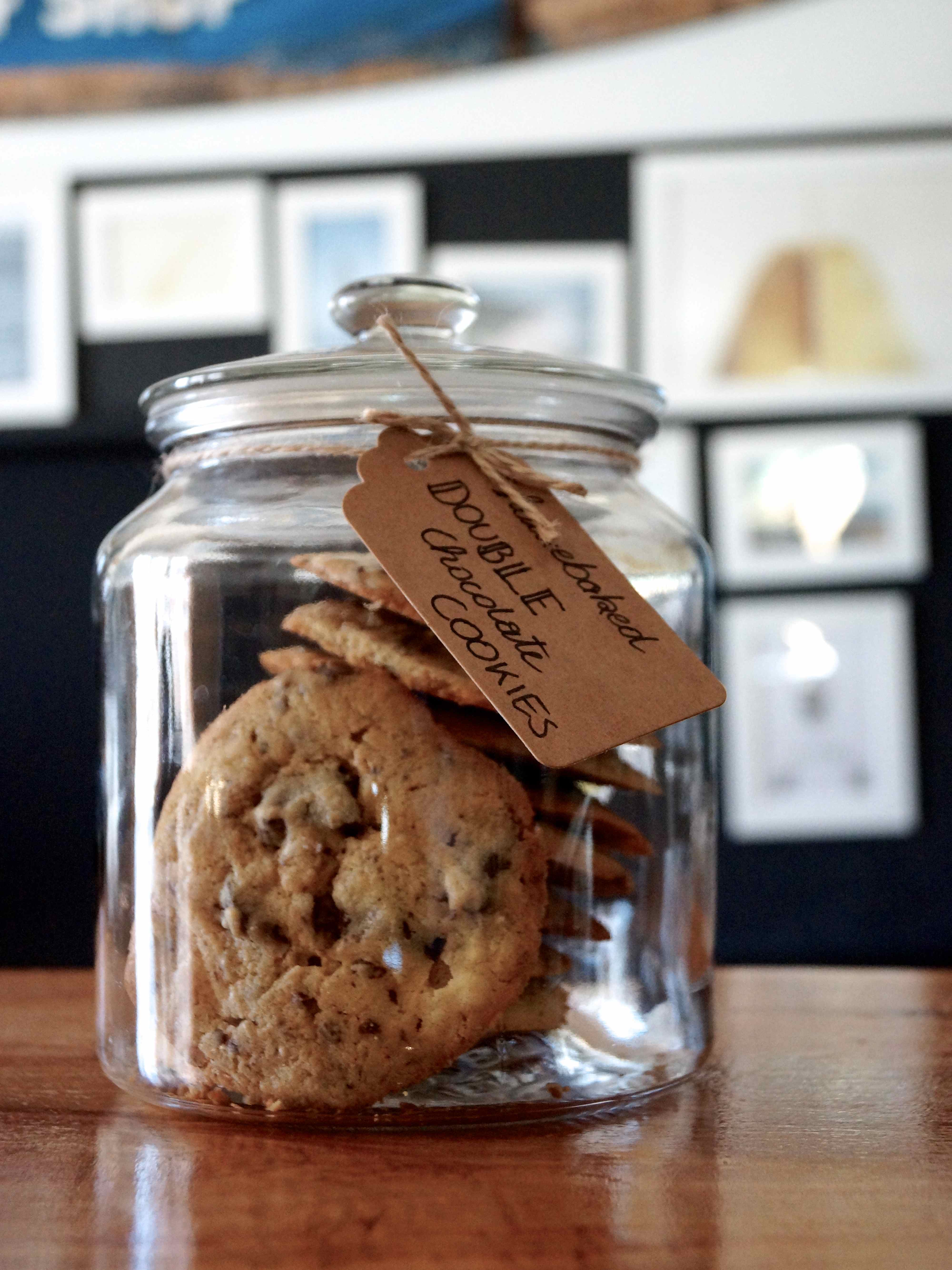 Double Chocolate & Walnut Cookies
Author:
Prep time:
Cook time:
Total time:
Chewy, sweet and hearty chocolate cookies. Perfect for sharing <3
Ingredients
2/3 cups (150g) unsalted butter
½ cup (90g) light brown sugar
¼ cup (50g) muscovado sugar
2 eggs
½ tsp. baking soda
½ teaspoon kosher salt
1 tsp. vanilla extract
1 1/2 cup (200g) all purpose flour
½ cup (75g) dark chocolate, roughly chopped
½ cup (75g) white chocolate, roughly chopped
½ cup (50g) walnuts, chopped
flaky sea salt
Instructions
Preheat your oven to 175°C and prepare a sheet tray with parchment paper.
In a small pan, melt the butter over low heat and set aside to cool slightly.
Add the sugars to a small mixing bowl. Slowly add the melted butter while mixing with an electric mixer and mix until combined. Add the eggs, one after the othe, and keep beating the mixture for a couple of minutes until it turns creamy and golden brown.
Add baking soda, salt and vanilla. Mix until combined.
Add the flour until completely incorporated.
Lastly, roughly chop the chocolate and walnuts and fold into the batter, using a wooden spoon or spatula.
Portion the cookie dough onto the sheet tray using an icecream scoop (if you have one at hand) or two tablespoons. Leave about 5cm between the cookies as they will spread while baking. Top them with some flaky sea salt if you want to send them over the top.
Bake bigger cookies for 12-15min at 175°C. If you make smaller ones bake them shorter. Make sure to keep an eye on them and don't overbake them. Take them out when they are golden brown and still soft. The cookies will harden as they cool.