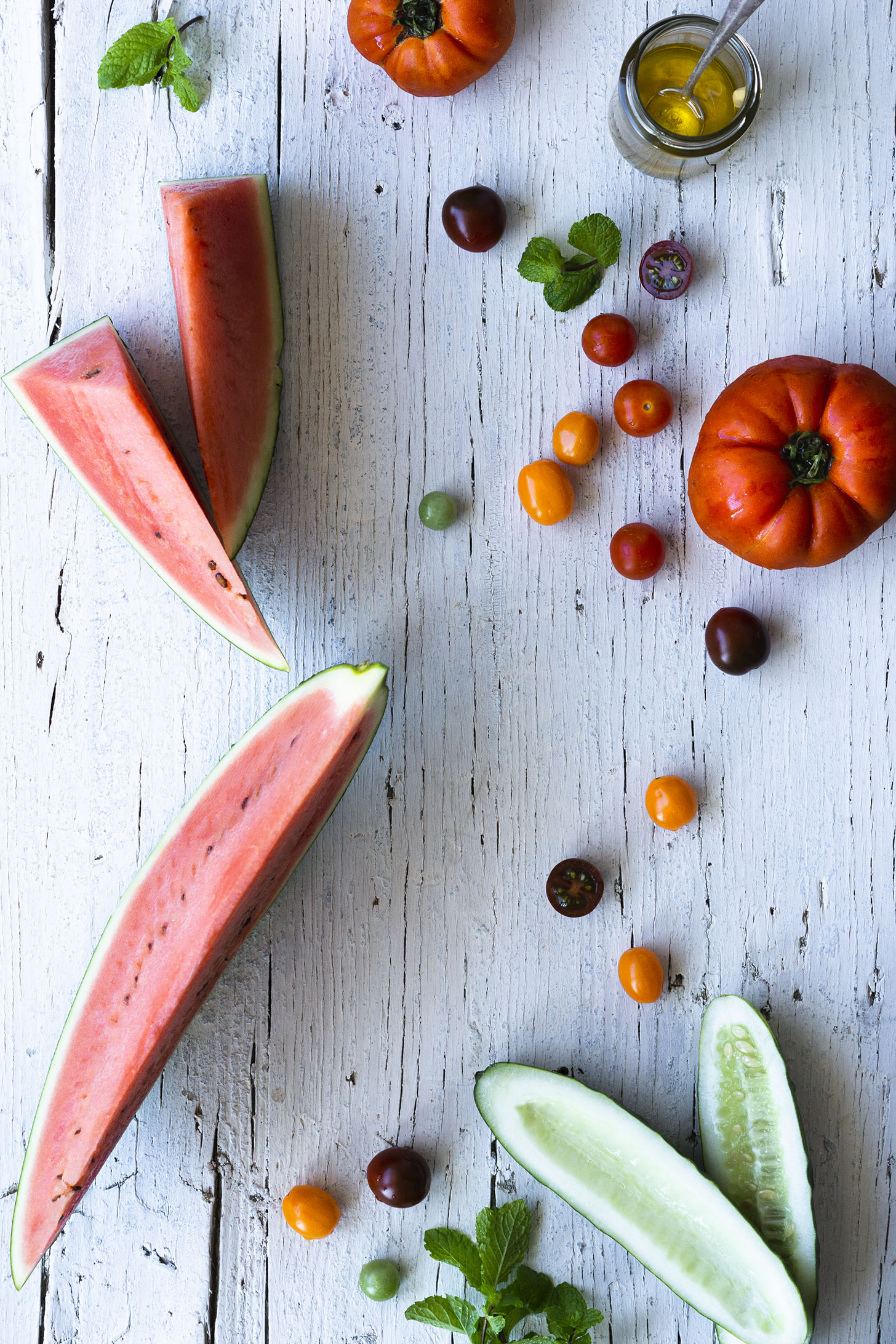 ---
There's a bit of melancholy hanging in the air when I think about this salad. It's already the end of summer and watermelon and tomatoes are still offered in abundance, but deep within I also know that this might be the last time I'll fill my plate with this refreshing summer salad. For this year at least. The sweetness of the garden-ripe heirloom & cherry tomatoes. The lovely, cool freshness of diced watermelon. A tangy mustard-lemon-olive dressing and lots of fresh mint. All of this combined probably makes for one of the easiest, yet most addicting salad combinations ever.
So, what do you have to do to make this quick summer salad? Chop up this juicy watermelon, add those lovely sweet tomatoes, cubed garden cucumbers, black or kalamata olives and chopped spring onions. Shake up the soothing mustard-lemon dressing, pour it over the salad and sprinkle with lots of fresh mint. Voilá – it's a simple as that! Perfect for any BBQ, potluck or light weeknight dinner.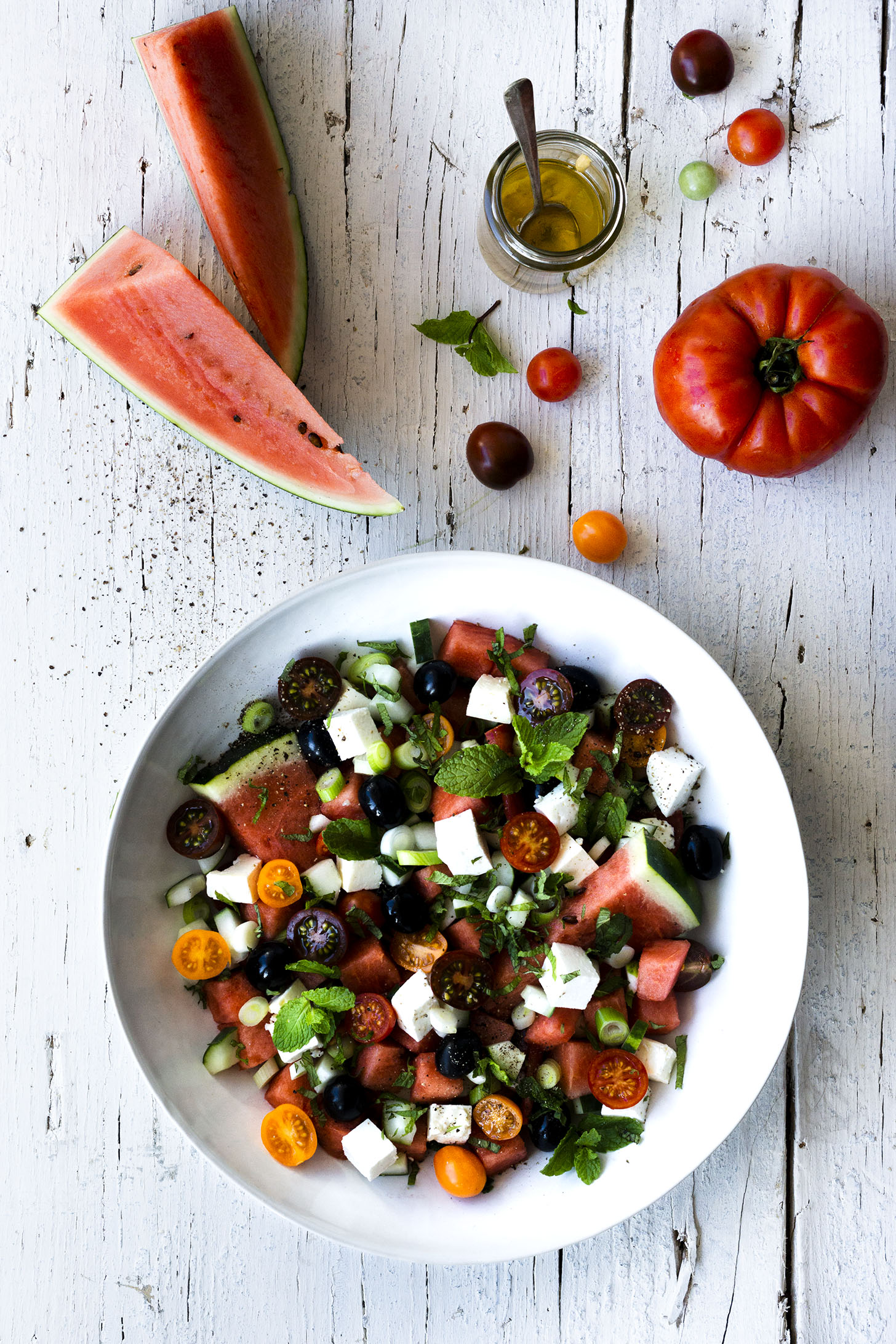 ---
It's all about the balance. Sweet and tangy. Refreshing and satisfying. Salty and soothing.
This recipe is pretty straight-forward – right? Some might even think – why post a simple salad recipe like this? Well, if you happen to not find the time to make it this summer anymore, why not save it to your computer, pin it or add it to your favourites. This way, when next summer hits, you can come back to it and start into this lovely season without further ado.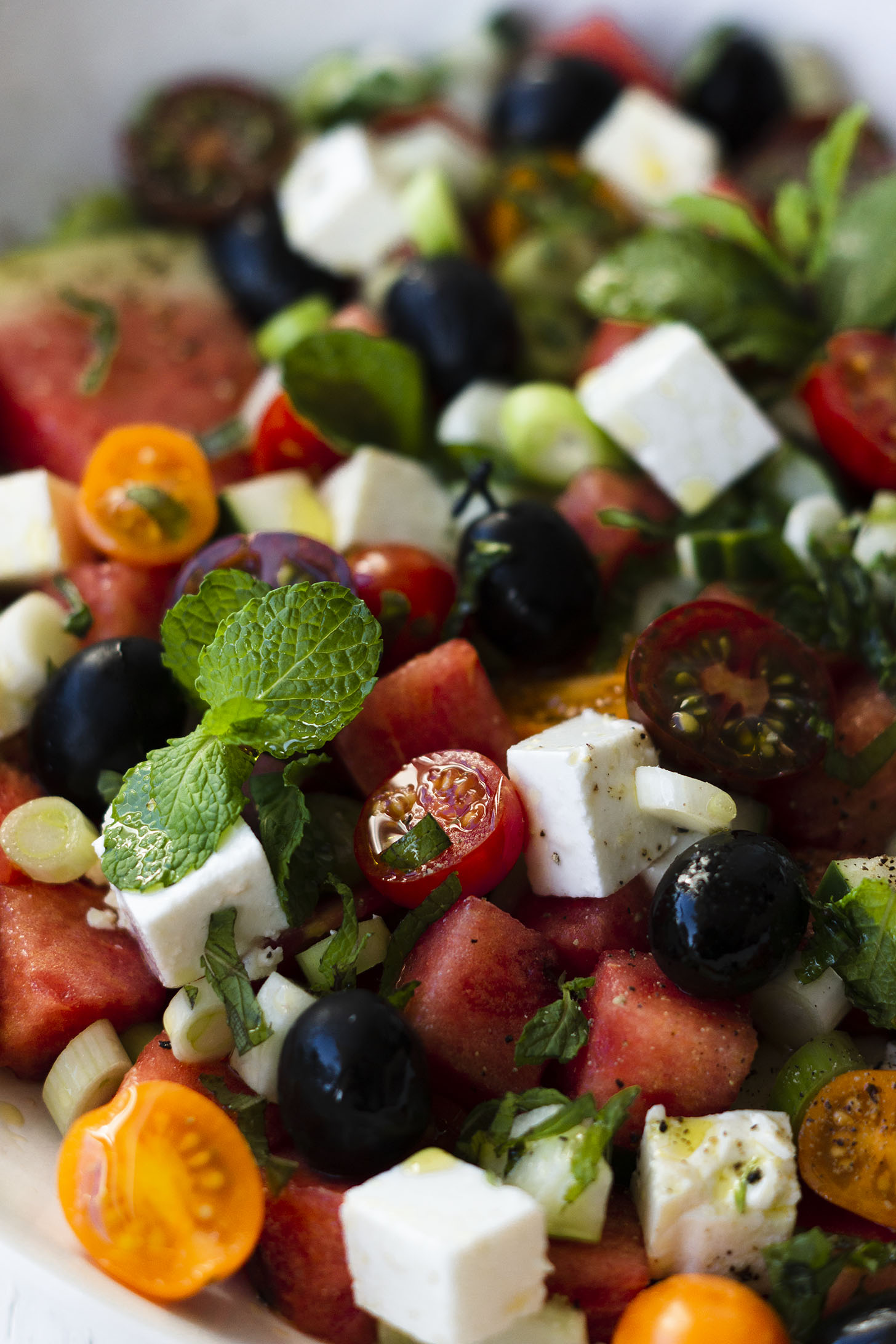 ---
As always, I'd love to hear from you below in the comments or leave a rating for this simple recipe. Feel free to tag me @themellowkitchn on Instagram or leave a comment on Facebook.
I hope you've made the most of your summer and I promise you'll hear again from me soon!
Lots of love,
Anna xoxo