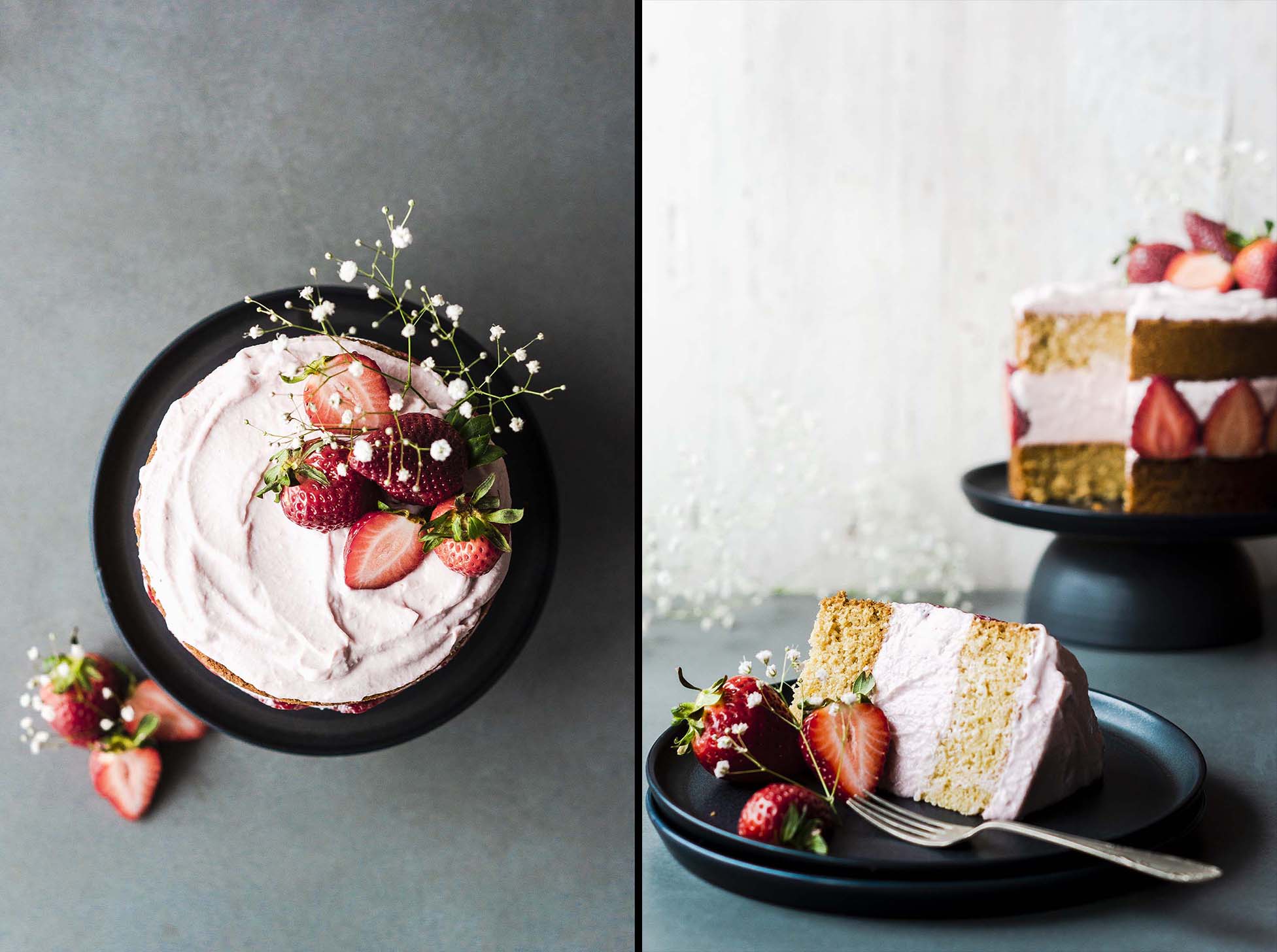 ---
Wow! 2020 has been moving fast! It's already spring here and temperatures are starting to rise into the 20°C. But, while we would much rather spend our days at the beach, we're confined to our homes due to the Covid-19 outbreaks around the world. This might be frustrating and annoying, but I also believe that it's an opportunity. A chance to concentrate on what's really important. A chance to really connect with each other, even though we cannot meet up in person. A chance to slow down and take some time to enjoy the little things in life. Like baking a cake!
In the beginning of the month I celebrated my birthday. One of the great things about my birthday is that it means spring has finally arrived. And while back in Austria it would still be common for me to go up to the mountains to ski at that time of year, it also meant sunny, blue-skied days and outside playdates with my friends. After a long, cold and usually grey winter near Vienna this was, and still is, a welcome relief. The effect the sudden chance of temperature and the switch from grey to blue skies has on me each year is tremendous. I have more energy, I long to get outside, I'm more creative and I'm overall more focused if the weather is bright and sunny. Spring is definitely my season!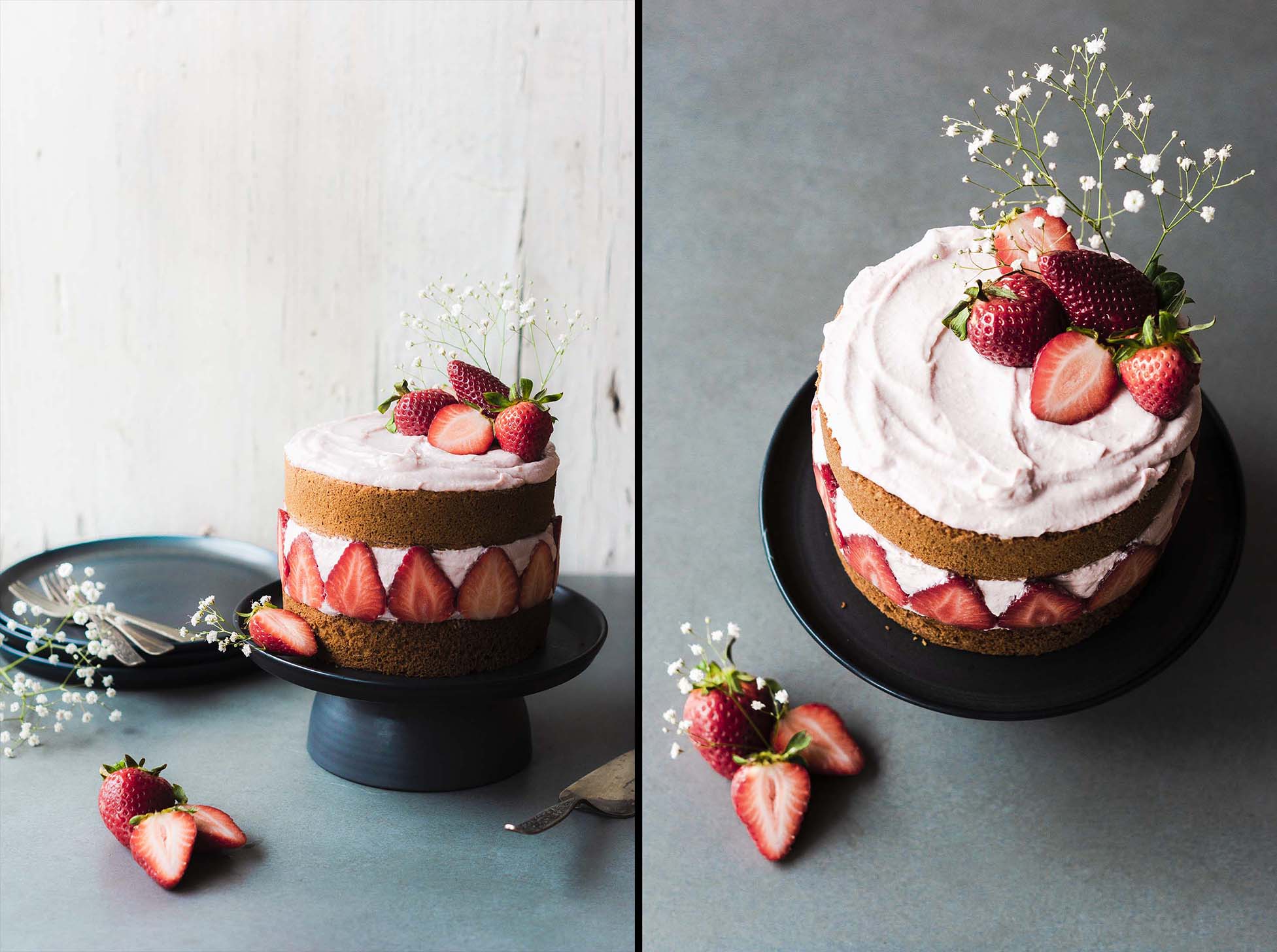 But let's get back to this beautiful Strawberry Mascarpone Coconut Cake. Naturally, there was always cake for my birthday and there still is. It ain't a birthday without cake – am I right? And, as I was never really the chocolate cake friend, my mum used to make me fresh, fruit-heavy cakes with lots of cream. Up to this day, I will always go for the creamy, fruity cake if I have a say in it. So, I came up with this light and fresh strawberry cake to celebrate the adventurous year that lies behind me and to welcome whatever the new year might bring for me. I did so with lots of strawberry mascarpone cream smothered between two spongy, moist layers of coconut cake and with an extra serving of strawberries on the side. A pure delight!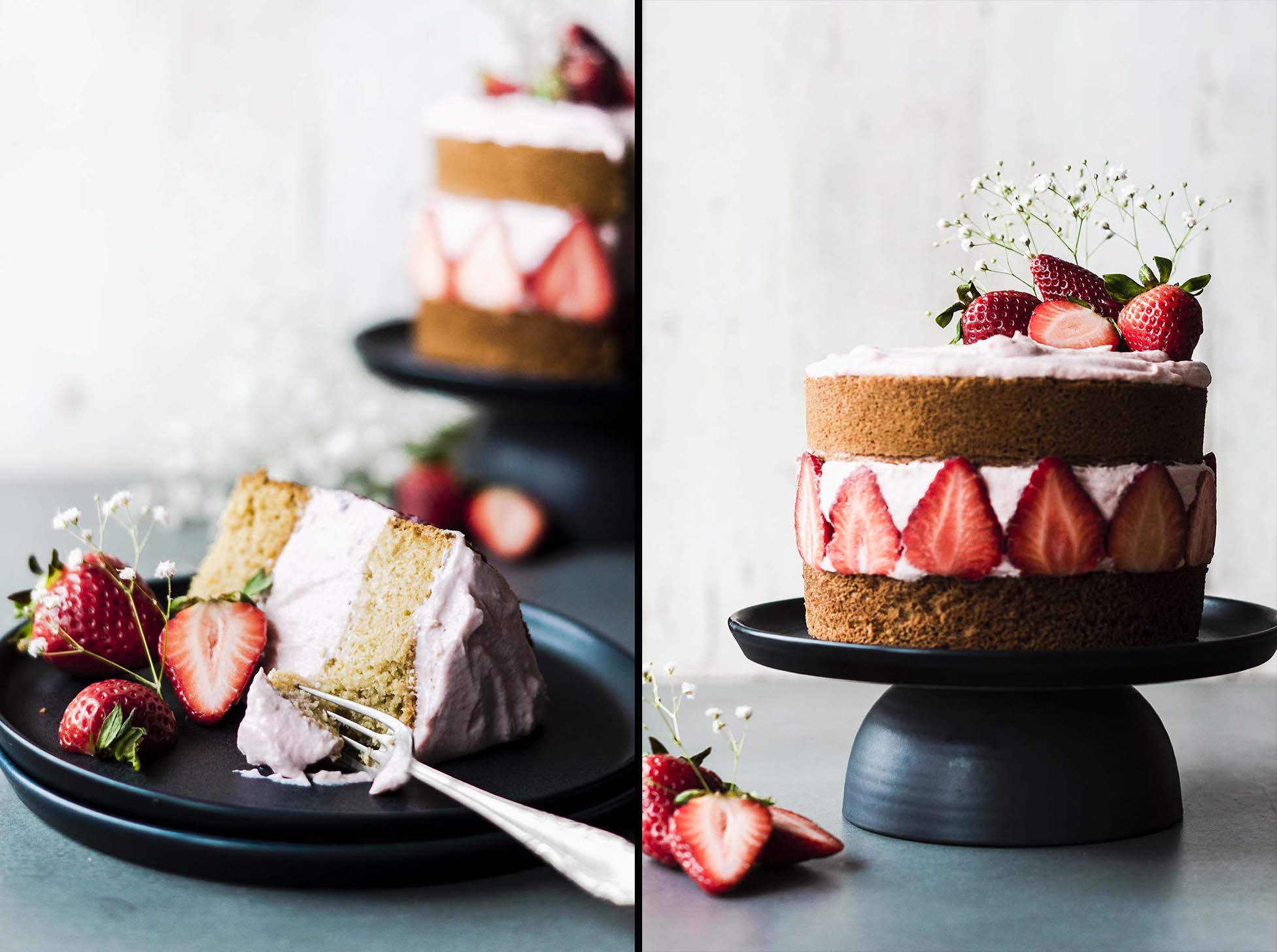 ---
And while this cake might look fancy, it's not hard to make at all! There's no whipping of heavy cream or folding-in of egg whites involved. The cake batter goes in one bowl and while the cake cools you have plenty of time to make the strawberry cream. Also, it's not at all heavy. There's the same amount of curd cheese as there is mascarpone in this recipe, which adds a beautiful tang and some lightness to the filling. Of course, sweet, juicy strawberries do their share in it as well.
So, forget the dreariness of the current health situation and lets get baking. I promise, you won't regret it!
Lots of love & stay safe!
Anna
P.s.: Comment below or on FB or IG if you get a chance to make the cake. I love to hear what you think of it! Also tag me with #themellowkitchn and or @themellowkitchn