There's something magical about juicy, bursting blueberries. And these easy blueberry crumb combine those delicious blueberries with a buttery cookie dough & a crispy oat crumble. They are whipped up super easily & come together in less than 15 minutes. So, no excuse, and let's get this oven preheated asap.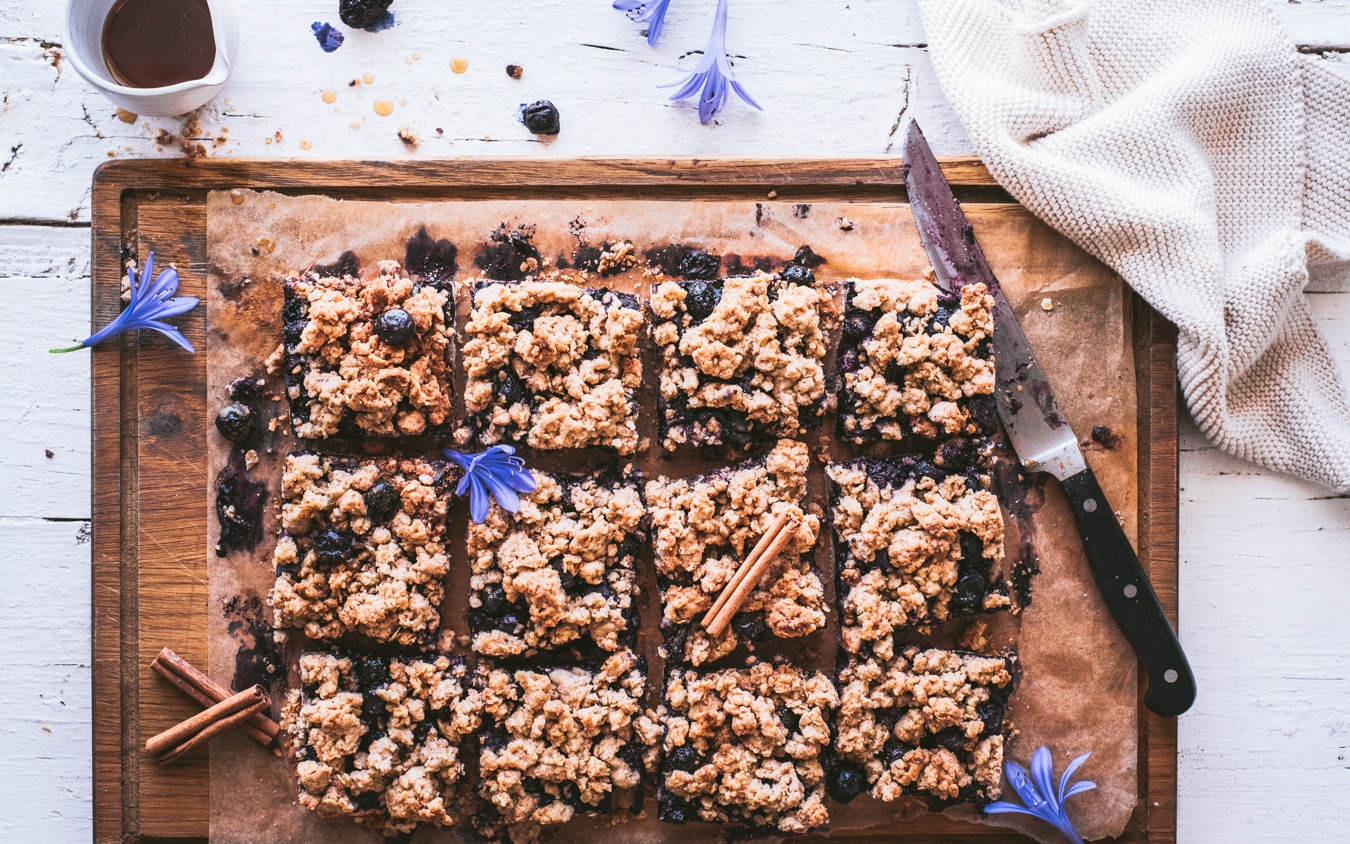 ---
Blueberries are a fantastic snack on their own, but baked into these little crumb bars they are transformed into the most addictive little sweet. Crispy on the outside, tender & juicy on the inside.
These fruit bars are basically a mixture between a cookie & a blueberry crumble. A basic cookie mixture topped with fragrant blueberries, which are topped again with a cinnamon-oat crumble mixture.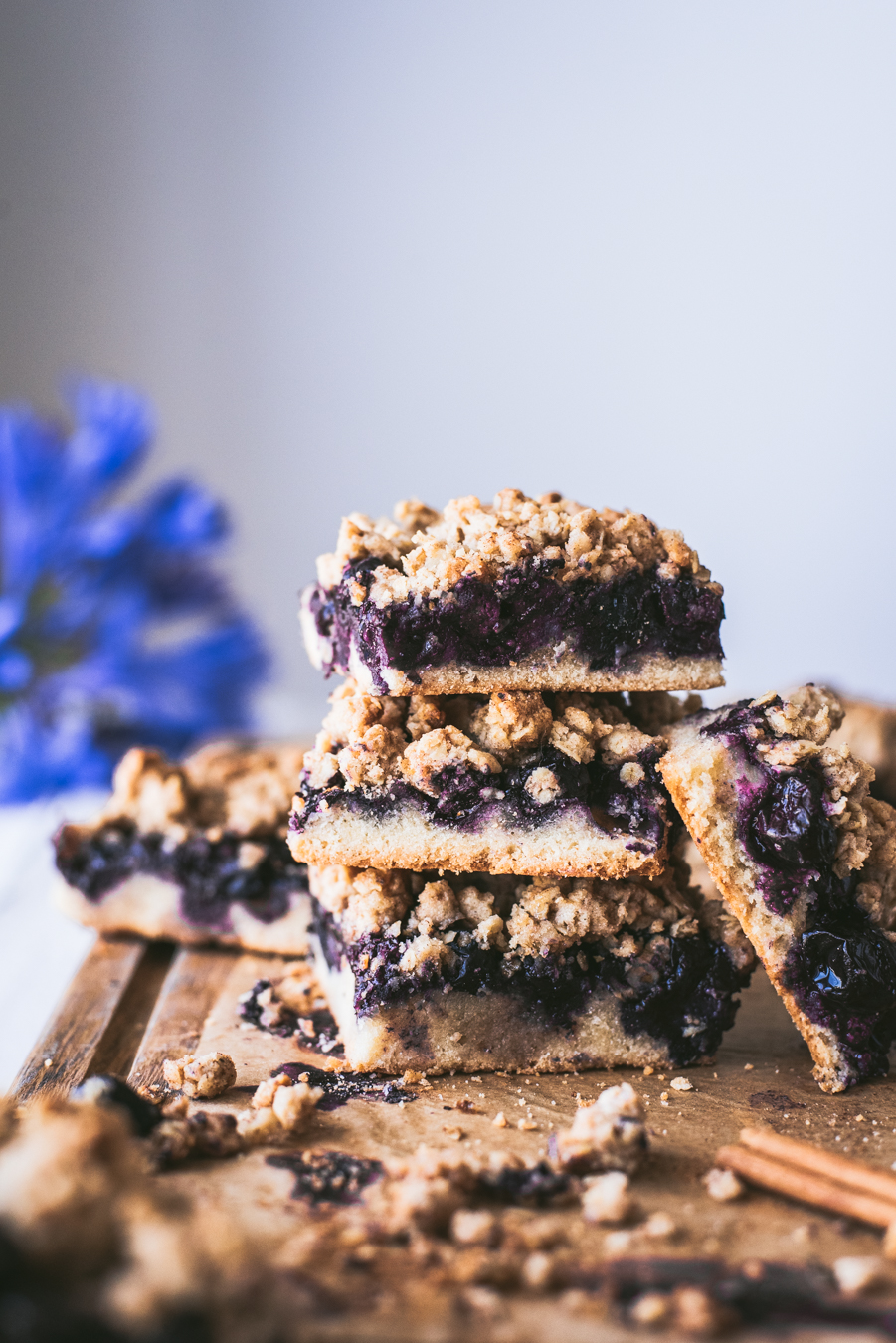 ---
Any questions? Then hit me up in the comments or let me know via Instagram.
I love to hear from you!