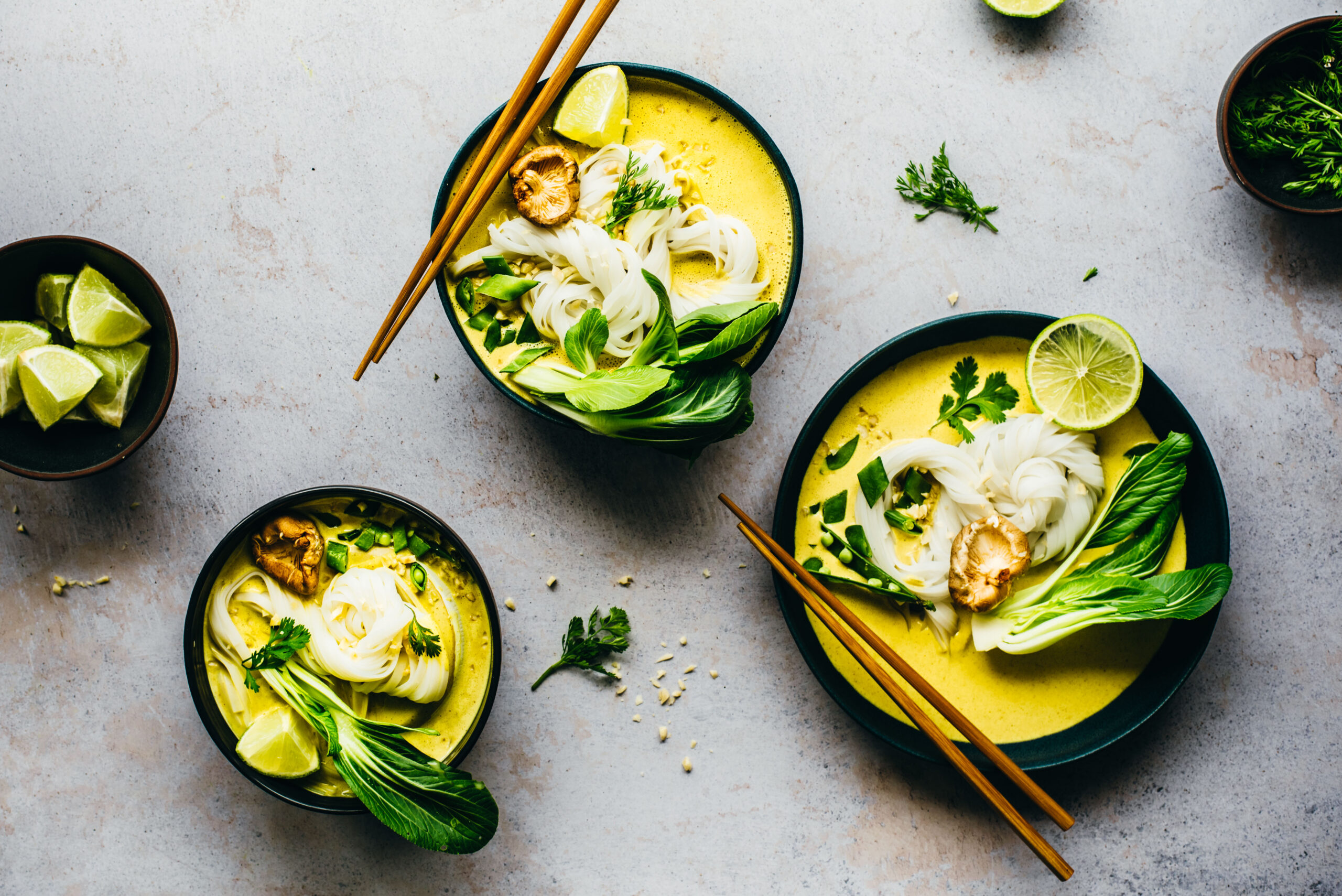 ---
When I think of Summer meals I think about vibrant colours, healthy greens & a sense of ease & lightness. And while a soup on first glance might not sound like the obvious choice in summer, this light & fresh curry noodle soup is a perfect dish for this time of year. When the temperatures rise outside we want to make things easy for our bodies. Having to bring food up to body temperature is actually something that has our body & digestive system working hard. Thus, a soup is actually a great choice to minimise the effort our body has to digest the meal.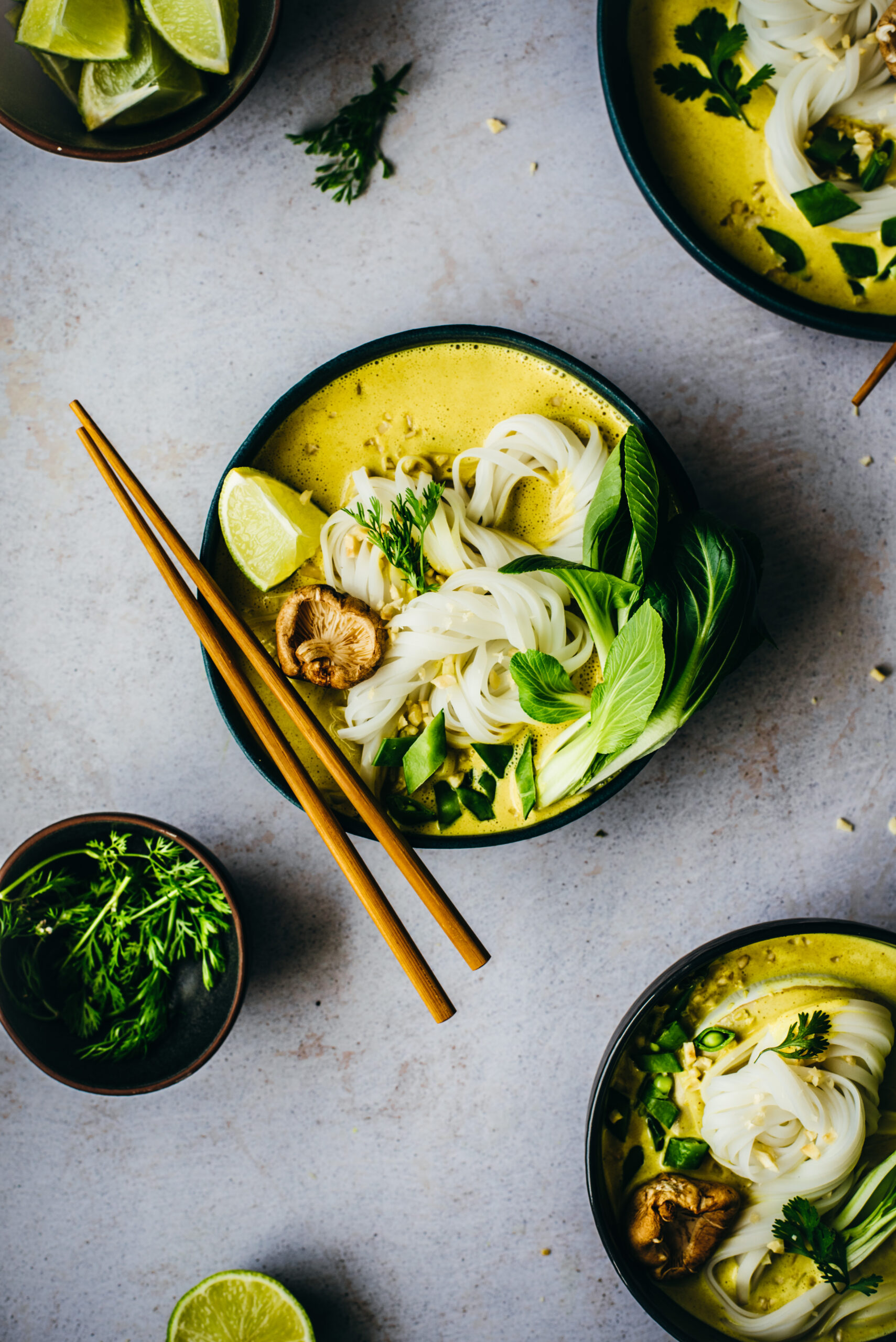 ---
Speaking of minimising effort. This recipe is pretty effortless. It comes together in less than 30 minutes & makes a beautiful make-ahead meal. You can easily prepare the broth in advance & even cut & blanche the veggies & store everything in the fridge in separate containers. Once you're ready to eat you simply heat up the broth, assemble noodles & veggies on your plate & pour the hot broth into your bowl. And voila Dinner or Lunch is served.
Also in regards to ingredients I believe that this soup is pretty straightforward. A simple curry powder, curcuma &, if you feel like it, chilli & a Kafir lime leaf, is everything you need, besides coconut milk & veggie stock, to make a delicious broth. I love using broader rice noodles in this soup also known as Bánh Phò but also Rice Vermiceli are fine, just use what you have at hands.
As for the vegetables, the main part are green veggies like broccoli, pak choi & snow or snap peas. Which are pretty easy to come by these days. Shiitake mushrooms are maybe a bit more exotic but they can be found in most better supermarkets these days. If you have a hard time sourcing them you can use regular brown mushrooms instead. However, the shiitake mushrooms add a certain umami flavour to the broth that makes it extra special if you ask me.
That said. I'm all for practicality & making things easy. So if you have difficulties finding one or the other ingredient. Don't stress too much about it. Just try to stay flexible & think about an alternative that you could use to substitute it for.
As always, I really hope you enjoy this recipe & if you do cook it, feel free to leave me a comment or tag me in your creations over on Instagram. And don't forget to Pin this recipe to your favourite board!
Lots of love,
Anna