It's this time of year again. Everywhere you go bushes are blooming and the air smells sweet & flowery. It's also the time of year where I make sirup to sweeten my drinks over the next twelve months. Mostly Elderflower Sirup, to be precise. My grandma used to make it & sipping Elderflower lemonade on her terrace while looking out into their vast green garden is one of my most vivid childhood memories. For the longest time I've meant to bake with said sirup. And now I've finally done so. The result is a delicious, buttery bundt cake with lemon & floral notes. And, even though it's not my grandma's recipe, I'm one hundred percent certain she would have loved every piece it of!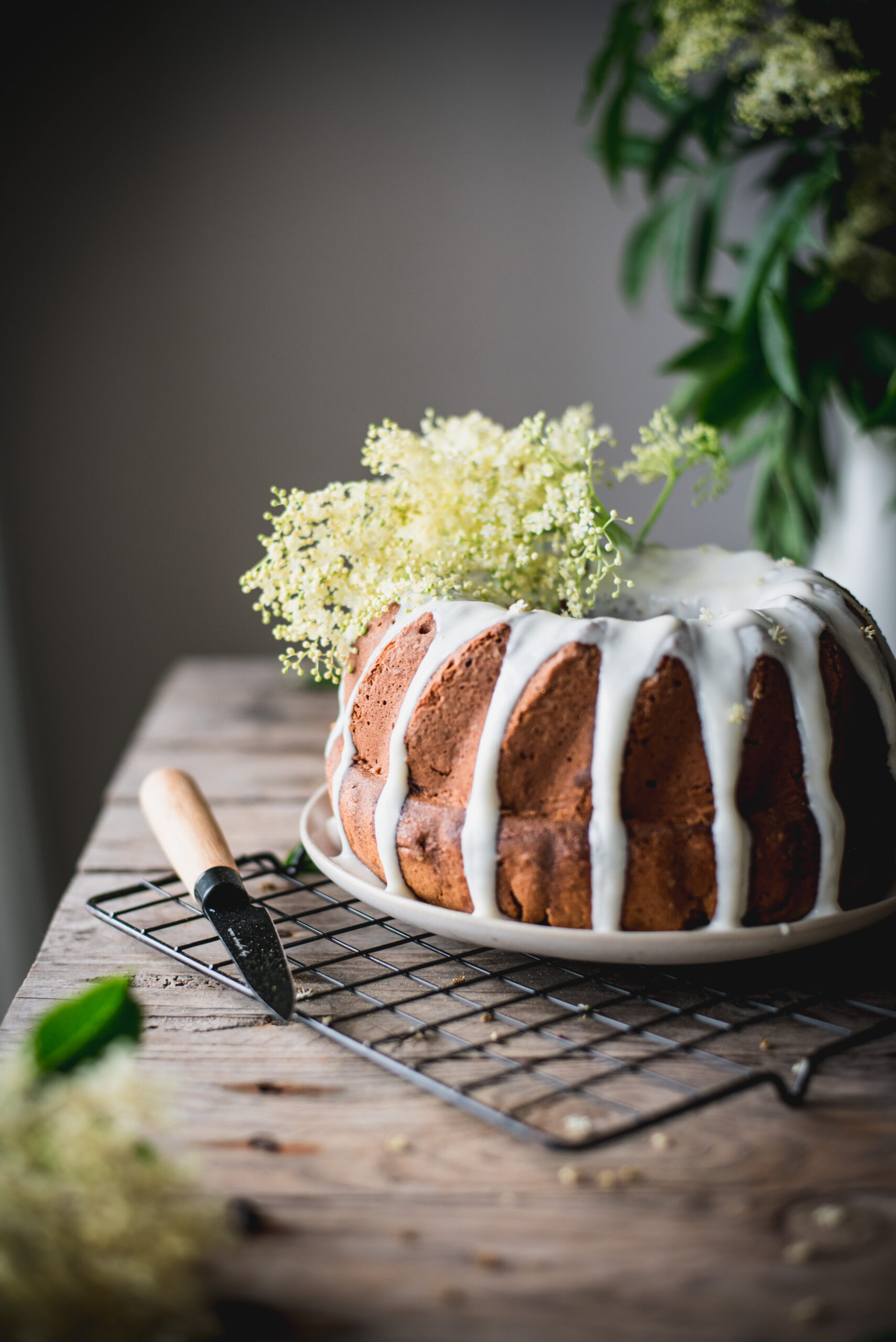 ---
The recipe for this cake is pretty simple. It's a classic butter cake batter. The only difference is that instead of using granulated sugar, you use the Elderflower Syrup that you have to prepare in advance. Of course, you could opt for bought syrup but I highly recommend making your own. It's really easy. The only thing you need is to find a blooming Elderflower tree in your neighborhood. Collect some of those beautiful flower clusters and soak them together with slices of organic lemons and oranges for the next 24 hours. Once you've made the sirup, you're ready to go. You can fill the rest of the sirup into sterilized bottles and keep them for at least the next 6 months, provided you sterilized the bottles well enough.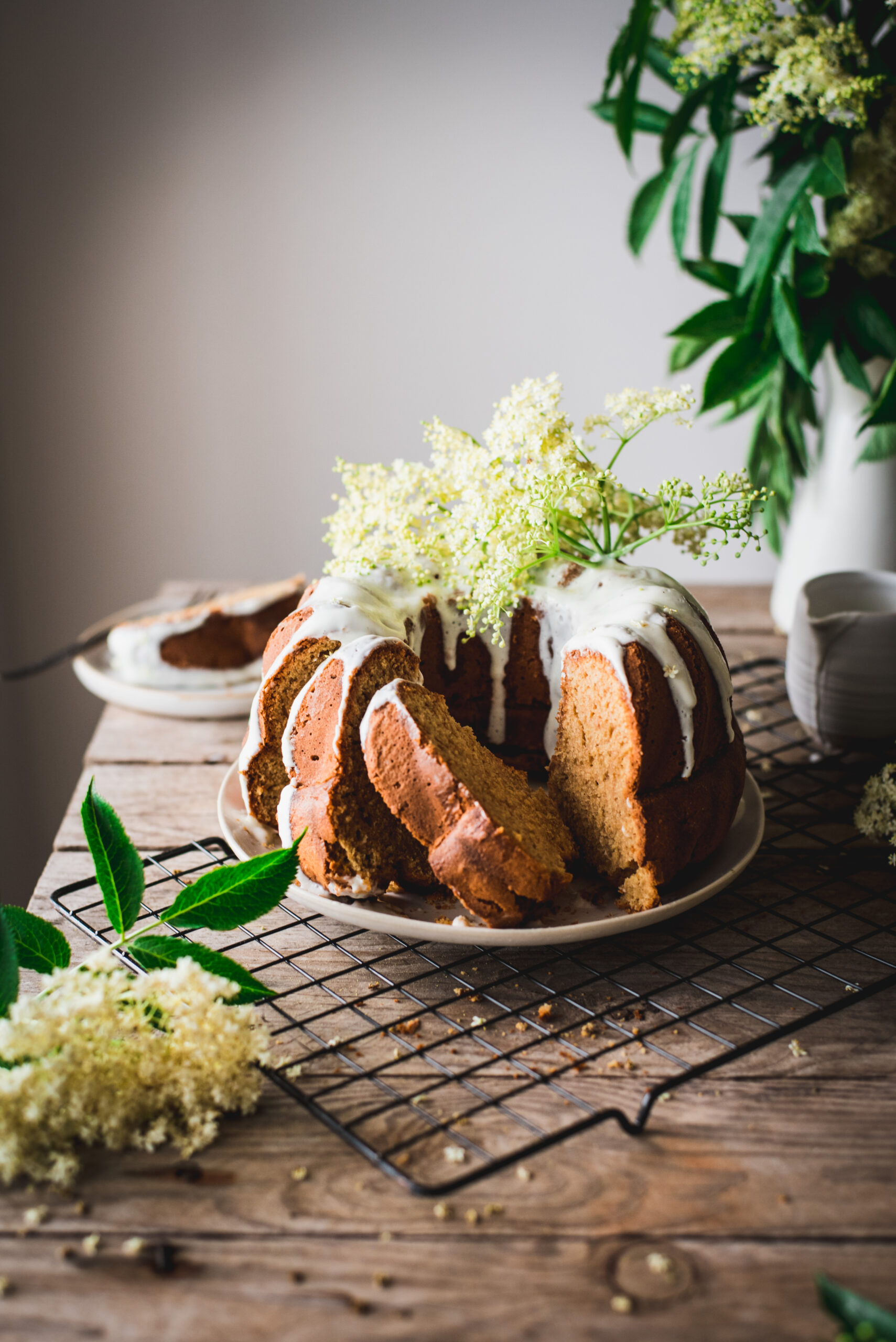 ---
Once you've made the sirup you can start baking this cake. It's a classic butter based batter, which means you need your ingredients to be at room temperature for the batter to come together nicely. Start whipping the butter with an electric mixer, once it's fluffy and pale yellow you can start adding the eggs. After that you simply incorporate the remaining ingredients and your cake is good to go into the oven. That said, it's tempting to keep on mixing the batter. But I highly recommend not to. Once all ingredients are in the batter you can stop mixing. Otherwise you risk overmixing your cake batter and you end up with a dense version of this usually light and fluffy bundt cake.
While the cake is baking you can make the glazing, which will come together in a couple of minutes. All you need is more Elderflower Sirup, powdered sugar and greek yoghurt. Feel free to decorate your cake with more of those tiny Elderflowers. They are absolutely beautiful and will give the cake yet another layer of finesse. This bundt cake is a wonderful addition to your Sunday afternoon in the garden. Enjoy with cold lemonade, coffee or tea.
If you make the recipe, it would make my day if you could leave a comment or tag me on Instagram. Or you can pin it to your board on Pinterest.
Lots of love,
Anna