Everybody knows it. Everybody loves it – the combination of tomatoes & basil. This easy pasta salad plays with this classic Mediterranean summer veggie/herb combo paired with your favourite pasta, creamy avocado & roasted courgette. A great, colourful salad to bring outdoors to that next picnic or bbq of yours.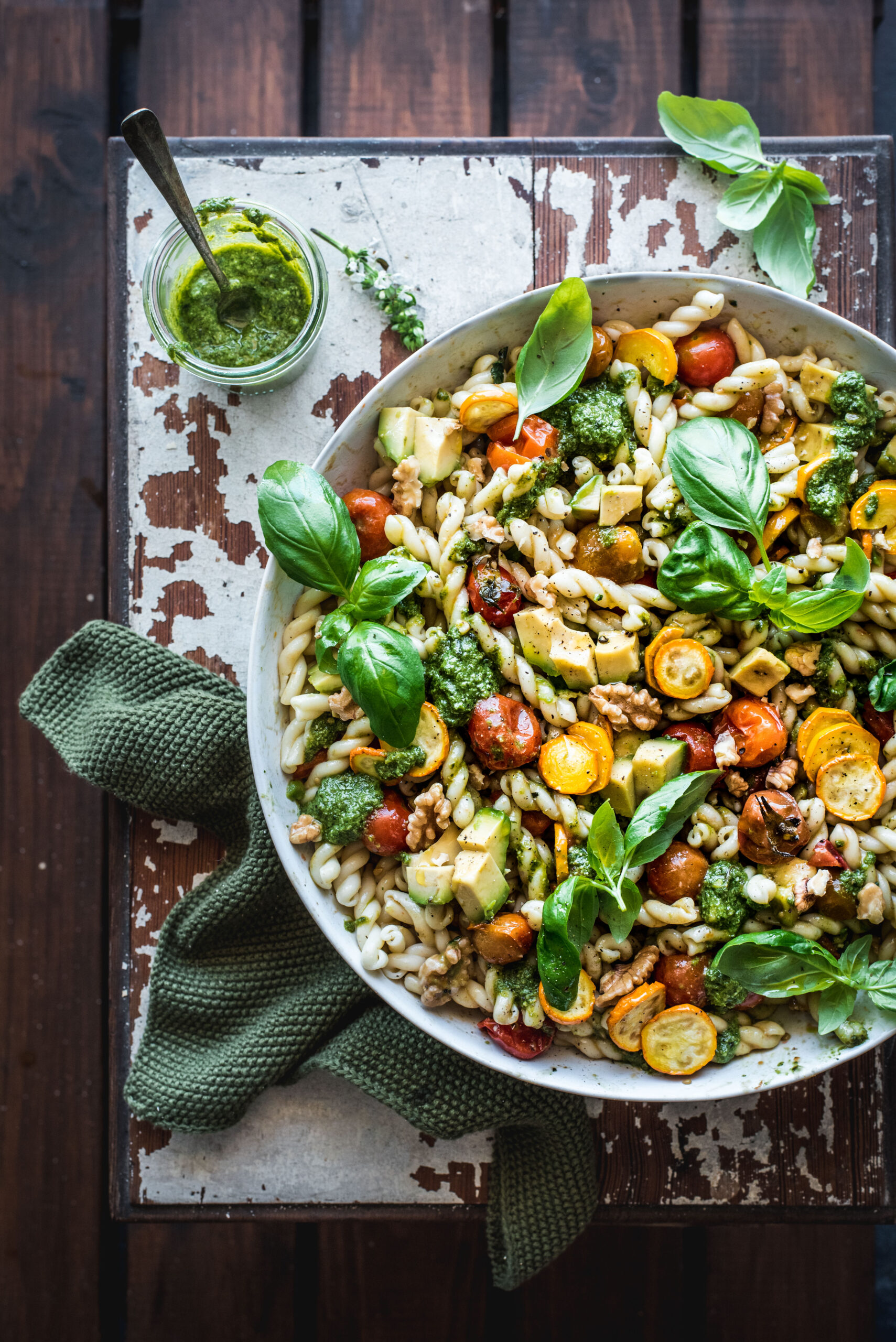 ---
The other day somebody wrote on Instagram "Welcome to Tomato & Basil Season!" And that's exactly what these days are to me. And did you know that tomato & basil not only work well together on your palate, they also prosper next to each other in your garden bed? The perfect symbiosis if you so will. Naturally, pairing tomatoes with basil feels like a match made in heaven.
Summer is also the perfect time of year to bring out those salad recipes & let's be honest, a pasta salad is a MUST at any garden party or BBQ. And I know there are hundreds of pasta salad recipes out there. But let's be honest, the more delicious recipes you have in your back pocket, the better. Am I right?
I make this salad on the regular & it's always a huge success & most of the times the first one to be gone. So make sure you make extras if you plan on inviting a lot of people. And if you're lucky & are left with some leftovers, you can easily store this salad in the fridge for up to three days & enjoy as a light dinner or pack for lunch the next day.
---
Now let's head into the recipe. There are a couple of different steps you need to take for this salad to come together. Like blending, roasting & cooking. And while this sounds like a lot at first, I promise you, the recipe is fairly simple. And all those different processes leave you with a delicious salad full of depth & flavour.
Start out by preparing the burst tomatoes. Cut big cherry tomatoes into halves & leave smaller ones whole. Season with olive oil, salt & add a couple of garlic cloves. Now this goes to the oven while you prepare the rest of the ingredients.
A simple basil pesto is what brings this salad together. I like making my pesto in the blender but of course, you can also make it with a mortar & pestle, which is the more traditional route to take.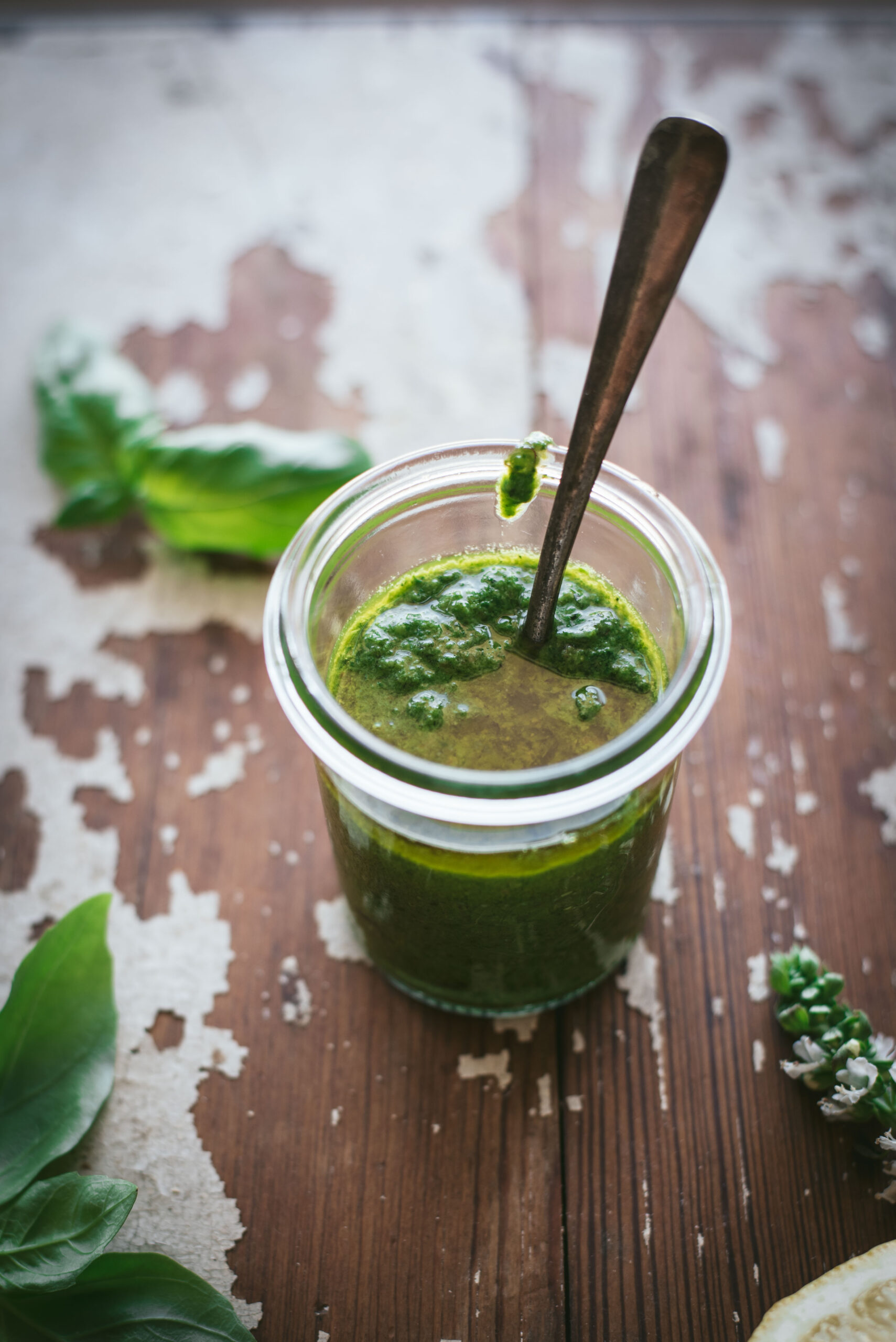 ---
Finally you only have to cook your favourite short cut pasta. Grill a couple of cut up zucchinis & toss it all together with some creamy avocado & more basil or arugula leaves.
This salad is a great option to make ahead as it sits well in the fridge. And even takes on more flavour if it has some time to rest. Just make sure you only add the avocado when you're about to serve it, to prevent it from getting brown.
Lastly, as always, please leave me a comment below, pin this recipe to your Pinterest or tag me on Instagram if you make the recipe. It always makes my day hearing from you & I'm definitely open for constructive criticism.
Thank you so much for being here!
Love,
Anna