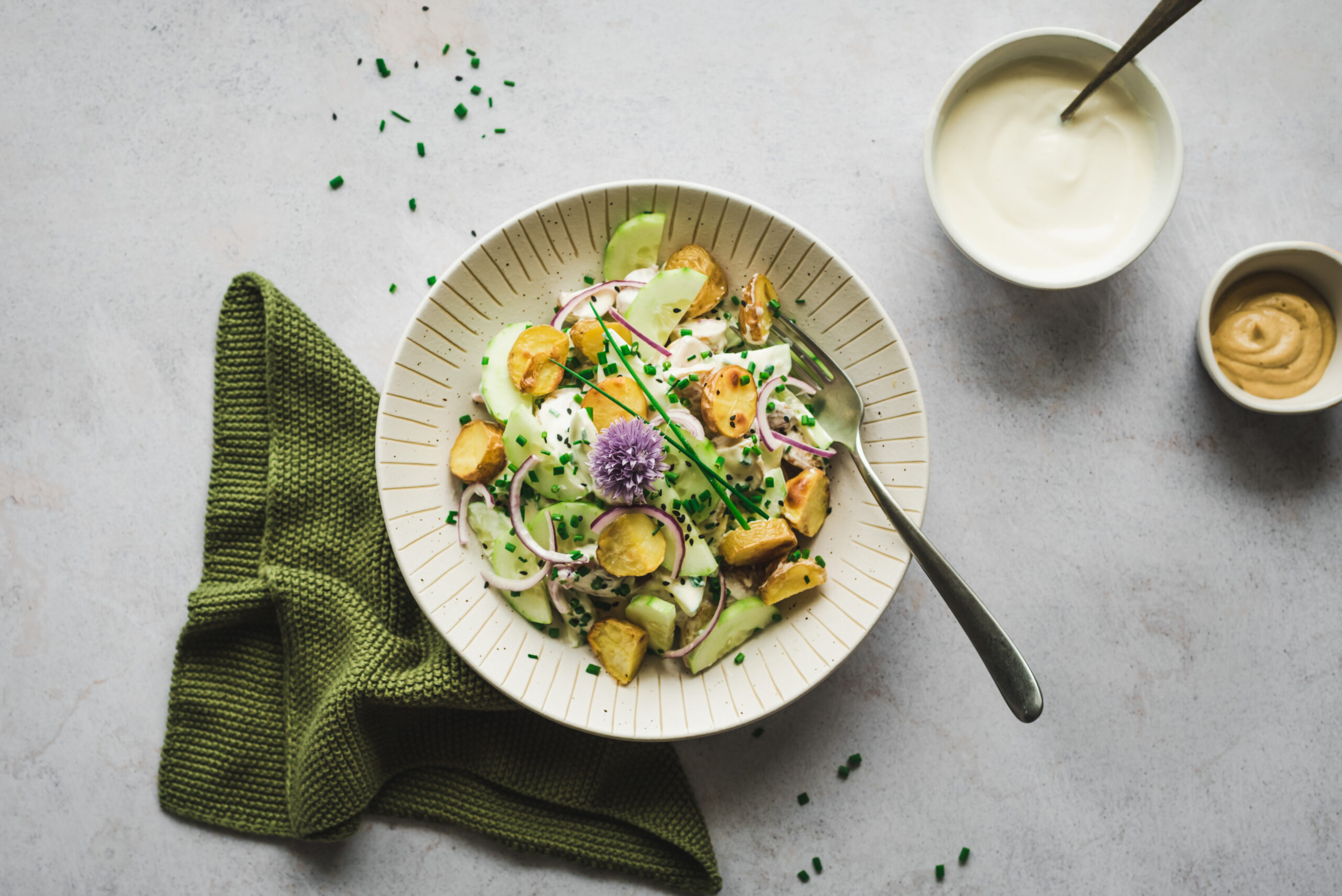 ---
Nothing says summer better than a BBQ or picnic in the outdoors.  Am I right? And this year I feel like it's especially important to get into a more relaxed, laid-back summer mode. With good food, friends and an extra dose of sunshine. Because we deserve it! It's been quite a year and a half, and it's time to take a minute, look back, take a deep breath and then – let it all go… And enjoy life a little.
As I'm writing this, I can imagine myself sitting on a picnic blanket under some cosy trees. Laughing with friends, cuddling with my little one, toasting to this exact moment, and digging our forks into the delicious food everybody has brought along. And this crisp Potato Cucumber Salad is definitely among the dishes! It's not your traditional potato salad, which, don't get me wrong, I absolutely love. But it's a tad more exciting. Slices of fresh cucumber make the perfect counterpart to the sturdy, roasted potatoes and the creamy Greek Yoghurt dressing is a much lighter version than your usual mayo-based versions.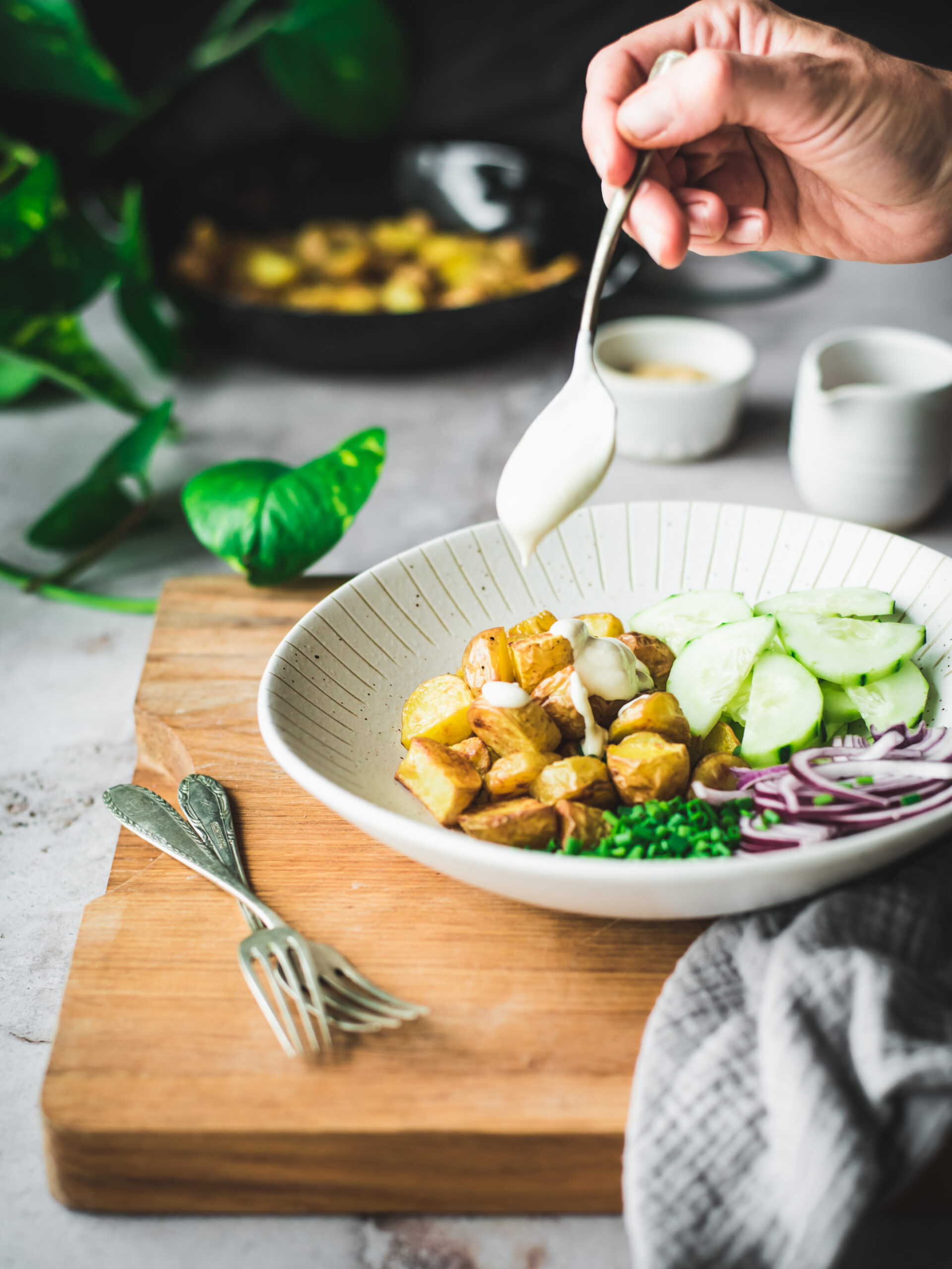 ---
New potatoes are the perfect choice for this salad and you can simply leave the skin on. Cut them into pieces, place on a baking sheet and bake until crisp on the outside and tender on the inside. Meanwhile you can prepare the cucumber and dressing. Once the potatoes are cooled down to being lukewarm you can toss them with the dressing. It's as simple as that. This salad is perfect to make-ahead and stored in the fridge for up to 3 days.
If you're vegan or want to cut down animal produce you can use a non-sugared vegan yoghurt. I like almond yoghurt. Adjust salt, pepper and mustard to taste and you have yourself a vegan Roasted Potato & Cucumber salad. It's incredibly simple.
Alright, I believe there's nothing more to add. I really hope you like this recipe. If you make it, please share your experience with me below in the comments or over on Instagram. I always love to hear from you!
Lots of love,
Anna