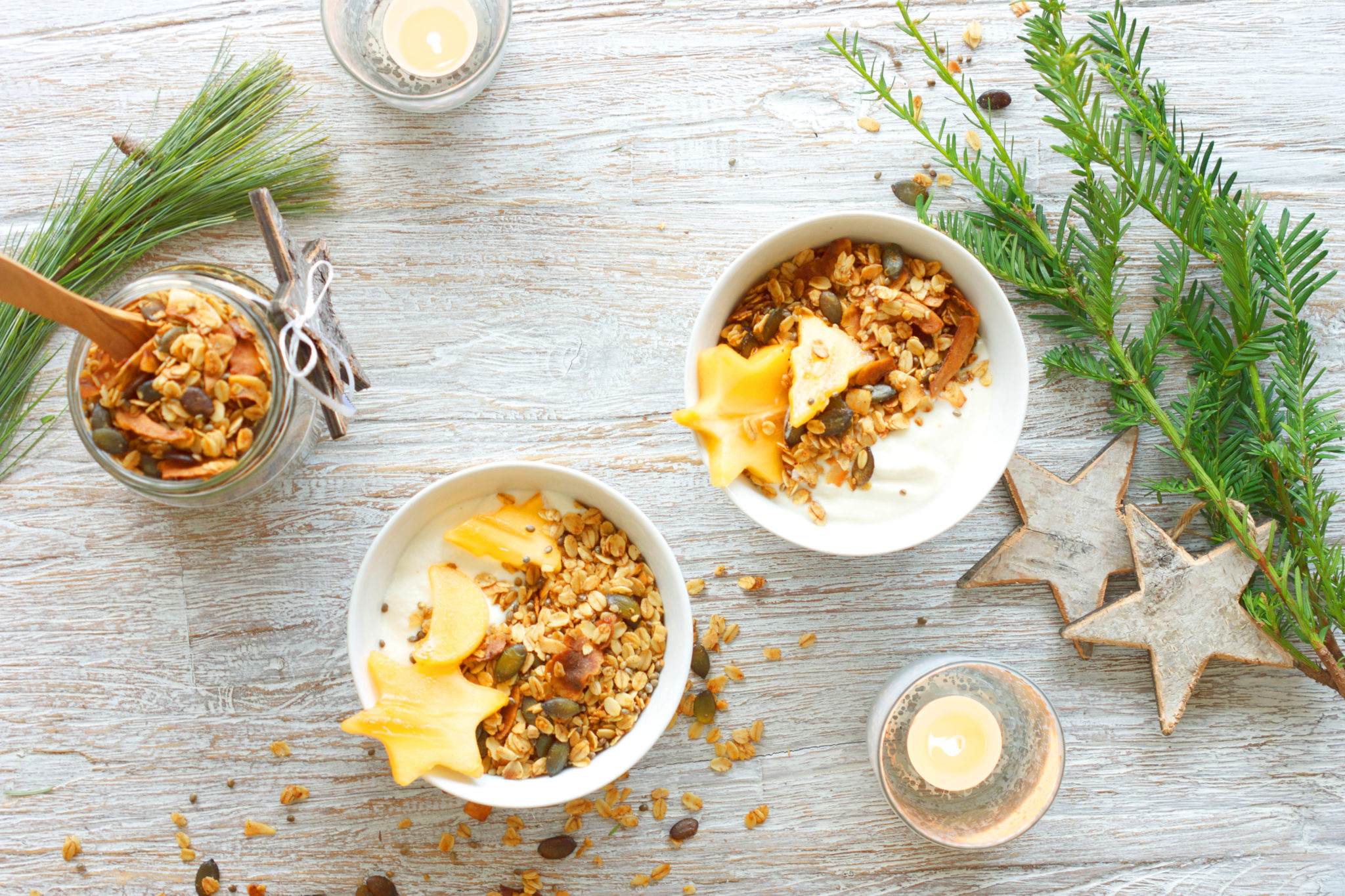 Let's keep it simple today. Because it's the simple things which I cherish the most. Like this easy Coconut & Pumpkin Granola. It has less than 10 ingredients and you can whip it together in a couple of minutes (excluding 30mins baking time). It's vegan and gluten-free. There is no artificial sweetener or refined sugar. And, thanks to the hemp seeds it's even more healthy than your usual store-bought granola.
So, without further ado. Here it is: the recipe for your new favorite breakfast. Sprinkle it over your porridge for the extra crunch, have it over some fresh fruit and yoghurt, or, enjoy it with some warm almond milk and extra cinnamon. Which ever way you decide, I hope you like it as much as I do!
P.s.: Don't forget to tag your pictures with #themellowkitchn or leave a comment here or on IG! I love to hear from you!
Simple Coconut & Pumpkinseed Granola
Author:
Prep time:
Cook time:
Total time:
Ingredients
100g unsalted pumpkinseeds
400g rolled oats, whole grain
50g unsweetened coconut flakes
1 tsp ground ginger
1 tsp ground cinnamon
1/4 tsp salt
1/16 l (1/4 cup) liquid coconut oil, extra-virgin
1/16 l (1/4 cup) maple sirup or coconut sirup
1 tsp vanilla extract
Instructions
Pre-heat the oven to 160°C and line a baking tray with paper.
Dry roast the pumpkinseeds in a pan over medium heat for 4-5mins, shaking the pan from time to time.
Meanwhile combine rolled oats, hemp seeds, coconut flakes, ginger, cinnamon and salt in a medium bowl. Add pumpkin seeds and stir to combine.
In a small pot melt the coconut oil. Add sirup and vanilla and pour over the dry ingredients. Stir until evenly coated.
Pour mixture onto prepared baking sheet, spread out evenly and press down using a spatula.
Bake for 25-30 mins, flipping granola half way through.
Remove from oven, press down using a spatula and let cool completely before breaking up into chunks and storing in an airtight container.