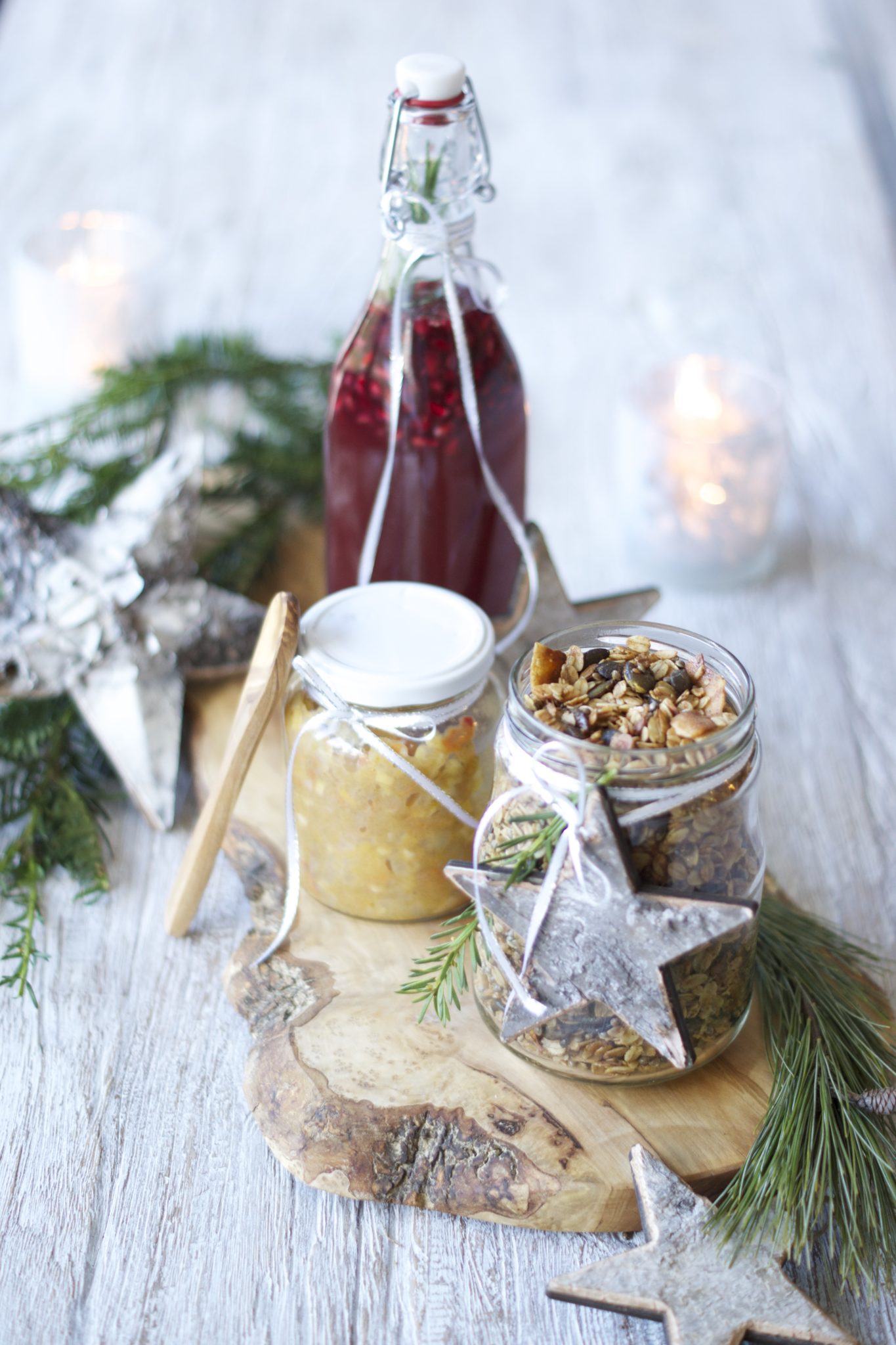 ---
It's this time of year again – Christmas is at our doorstep. Throughout the last weeks most of us have been running around from one Christmas party to the other. We've been thinking and talking about what to gift for Christmas and maybe we've also been asked what we would like to see underneath the Christmas tree. To me, it's this time of year when my current change of life habits becomes most evident. I just wanna curl up on the couch, sip my tea and eat cookies. I'm shying away from those big invitations and from the expectations we all seem to have built up around this season. I long for quietness and calmness even more than any other month of the year.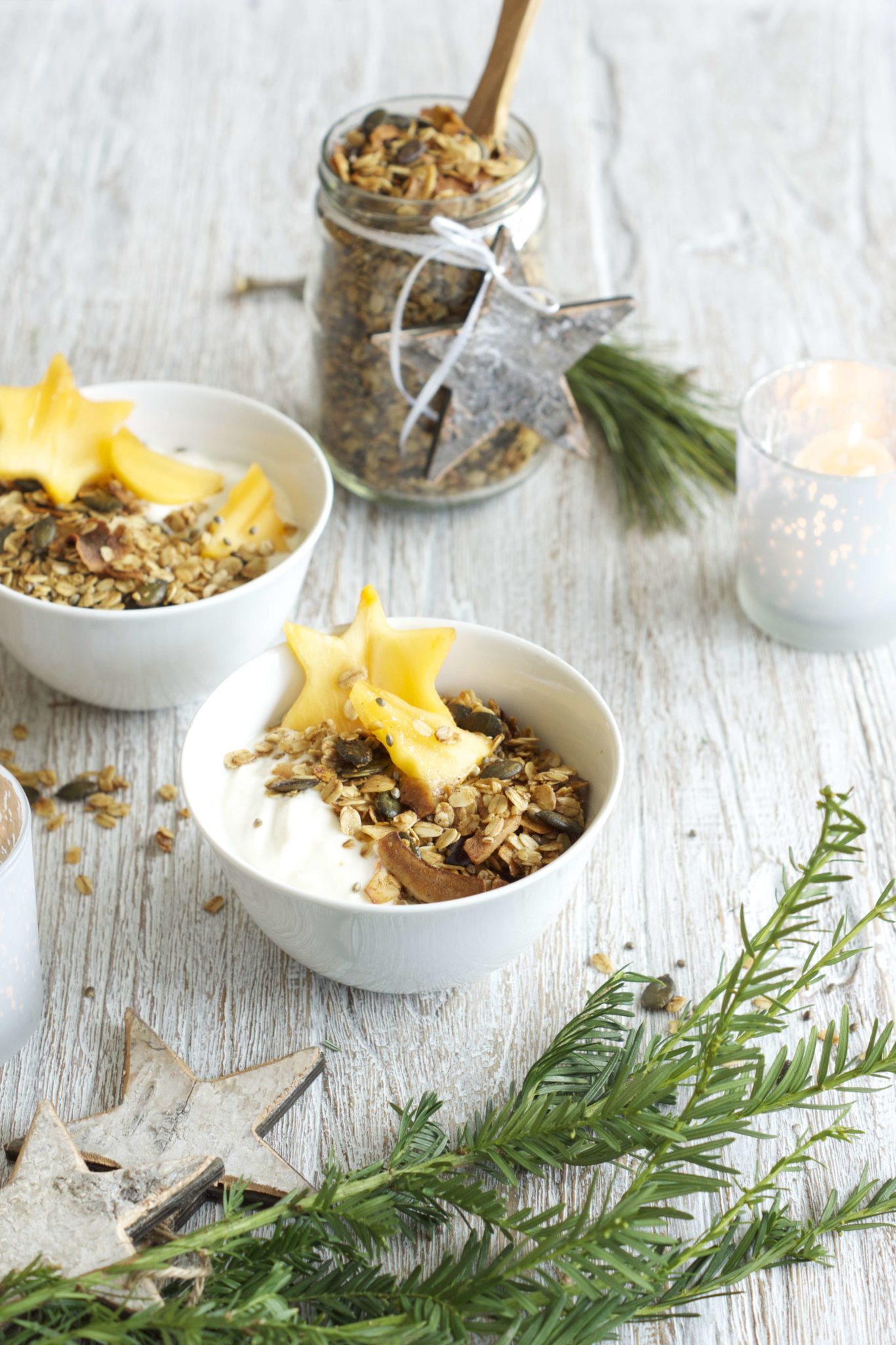 ---
Personally, I don't really like the whole issue of gift giving and receiving around Christmas. I think it has become way to much the center of attention and if I could, I would stop it all together in my family and just concentrate on the time we share together. But, I can also see the good in gifting. It's a way of saying Thank You, for the support and loving kindness throughout the last year. It's a way of showing gratitude and appreciation of others. It's a way of expressing your feelings without having to say anything. And what says "I Care About You" better than something homemade? Something in which you have poured your heart and soul. Something for which you have made time, not only money.
Here is 3 last minute Christmas gifts which anyone can make in no time. Feel free to gift them individually or make a lovely gift basket. However you decide, make sure to gift yourself one too!
I. Persimmon Chutney (recipe below) – this slightly spicy chutney is the perfect condiment to (vegan) cheese or a curry. It's made in no more than 10 minutes and lasts at least a month in your fridge. Add as much chillies as you like. However, please keep in mind that the spiciness of will grow over time too…
II. Pomegranate Ginger & Rosemary Sirup (click here for recipe) – a refreshing add-on to your Christmas drink. Serve it with sparkling water, ginger ale or tonic water for a non-alcoholic pick-me-up drink. Or add some sirup, pomegranate jewels and a sprig of rosemary to your glass and top with champagne or sparkling wine for a more grown-up alternative. Either way – it's soooo good!
III. Coconut & Pumpkinseed Granola (click here for recipe) – lazy winter mornings call for a bowl of granola served with your favorite yoghurt or (plant)milk. This is my all-time favorite recipe for a healthy and satisfying homemade granola, which also makes the perfect gift. Just make sure you don't snack it all up before morning comes 😉
Last but not least I wish all of you a very merry Christmas! May your days be filled with laughter and may you find space, time and pockets of slow to enjoy these precious moments.
With lots of love and gratitude, from Austria and Portugal with love,
Anna
Spicy & Sweet Persimmon Chutney
Author:
Prep time:
Cook time:
Total time:
Serves:
1 medium sized jar
A spicy and sweet condiment that works perfectly with some melted brie on sourdough, on a cheese plater or as a side to your favorite curry.
Ingredients
1 persimmon (kakhi), not too soft
1 small white onion, about 100g
2 cloves garlic
2 cm fresh ginger
1-2 fresh bird-eye chills
1 tbsp olive oil
1 tbsp coconut sugar
2 tbsp apple cider vinegar
Instructions
Cut persimmon into 1/2cm pieces and set aside. Chop onions, garlic, ginger and chills and set aside.
Heat a medium-small saucepan over medium heat. Add 1 tbsp olive oil and sauté onions until translucent (about 3mins). Add chopped garlic, ginger and chills, stir and cook for 30 seconds.
Add coconut sirup, stir until evenly coated and immediately add vinegar. Stir and cover with a lid
Let cook over low heat for 7-10 minutes, or until the persimmon has softened and liquid begins to form.
Transfer to a clean jar and seal.
Notes
When closed properly and airtight it should keep for 2-3 month.[br]Once opened use within 1 month and store in the fridge