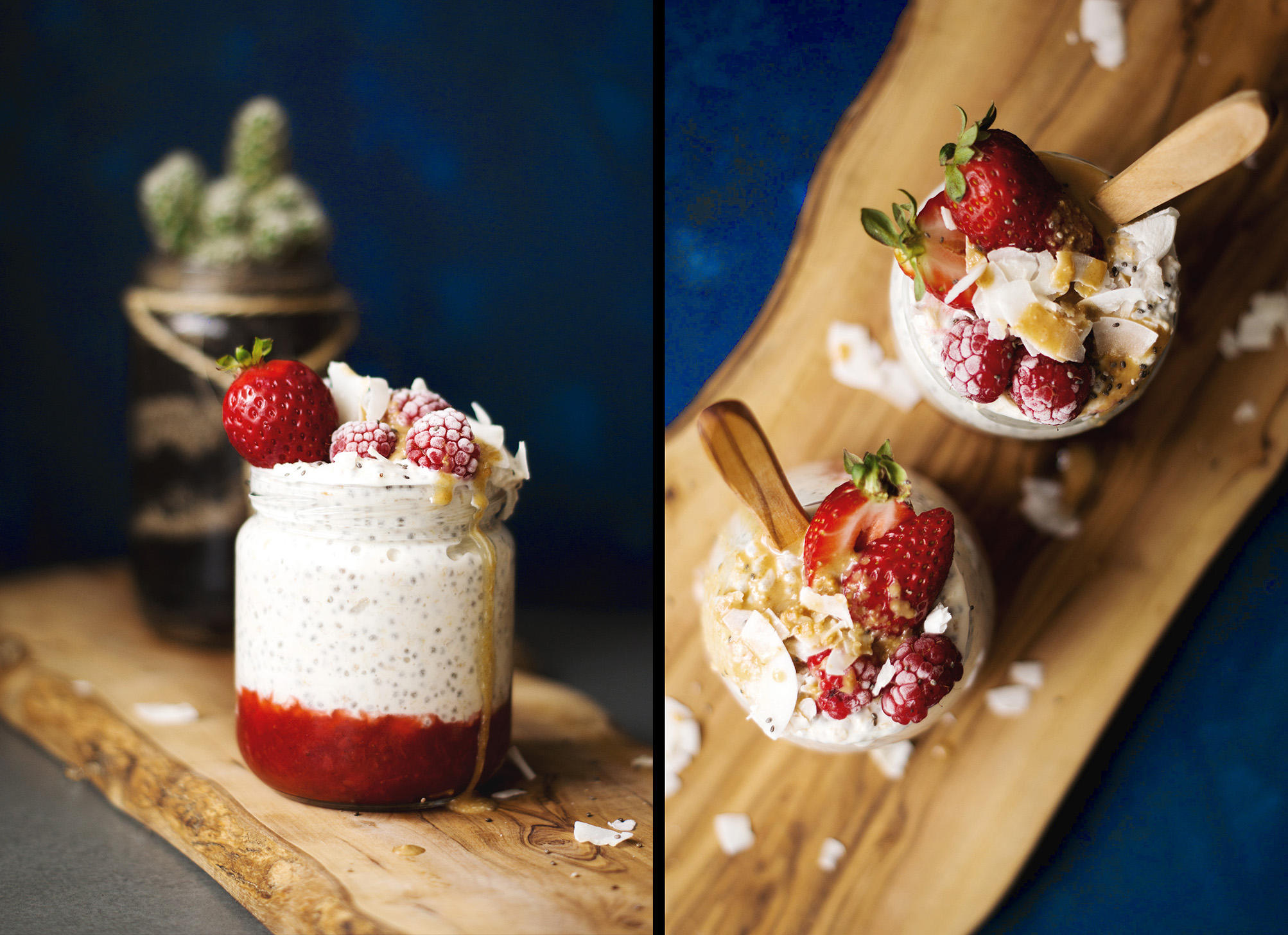 ---
Do you have a favorite breakfast? Mine is certainly any type of porridge, bircher muesli or similar creamy, semi-sweet breakfast bowl. But when I first encountered chia pudding I didn't like it that much. Chia is pretty adaptable, as it basically has no flavor on its own, but the consistency just didn't suit me. So, I started mixing them with oats and, tah-daaah, one of my favorite breakfasts was born.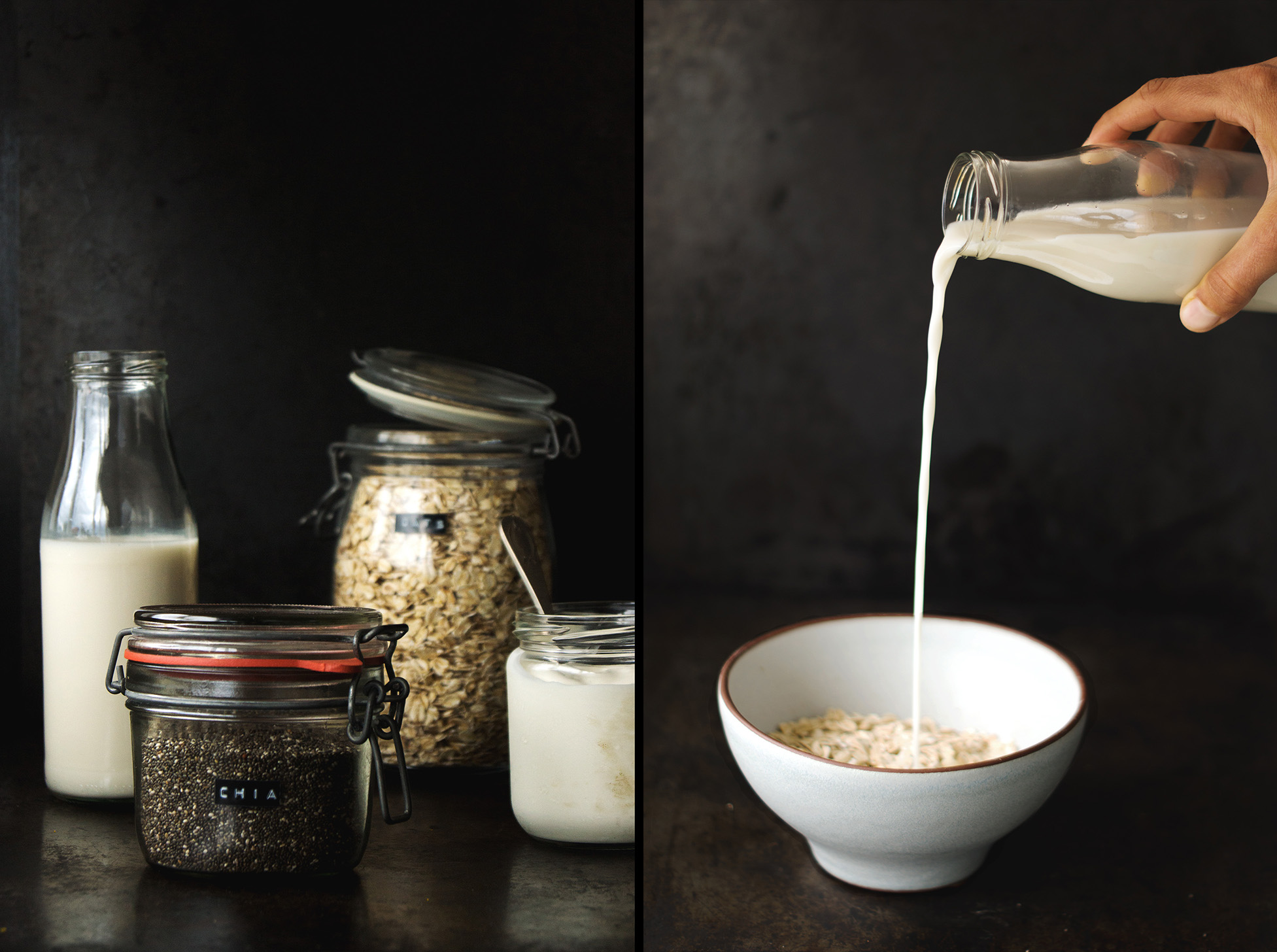 ---
The recipe for my favorite Overnight Chia Oats is a really simple, straight-forward one. It requires only one bowl, a spoon and a mere couple of minutes to mix it all together. It's also the perfect, make-ahead breakfast. So when you know that you will be in a rush the next morning, just whip up a bowl of these, pop them in the fridge and your breakfast will be waiting for you the next morning. You can place them in a jar, for take-away, or leave them in an airtight container in the fridge and just take out the portion that you want to eat each morning. They can be stored in the fridge for up to 3 days.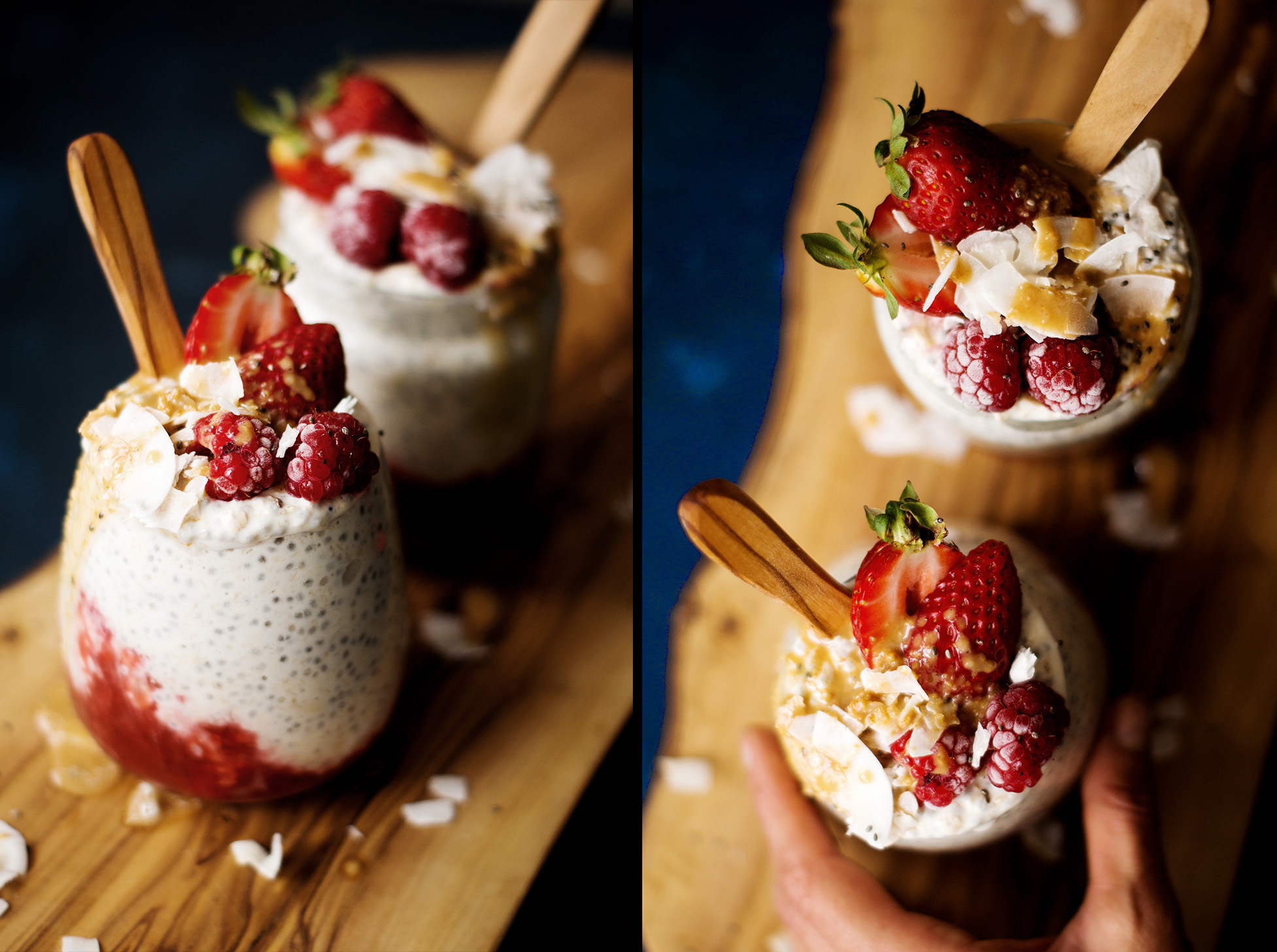 I've left the recipe really basic. With lots of room for you to adapt and to make seasonal variations. Usually, I will just use what I have at hand or what is in season. Fresh fruit cut into pieces works as much as frozen berries (thawed) or (homemade) jam. The possibilities are sheer endless. Just be careful with fruit like pineapple, papaya, kiwi or citrus. They have certain enzymes which break up the milk molecules in the yoghurt, which will turn your Overnight Chia Oats into a bitter mush. If you want to use tropical fruits like these make sure to add them in the morning, right before eating, only.
Let me know with which varieties you come up!
Lots of love, Anna
P.s.: As always, please find the German recipe version below. Leave me a comment under the recipe or tag your creations with #themellowkitchn & @themellowkitchn on Instagram. It would really make my day!