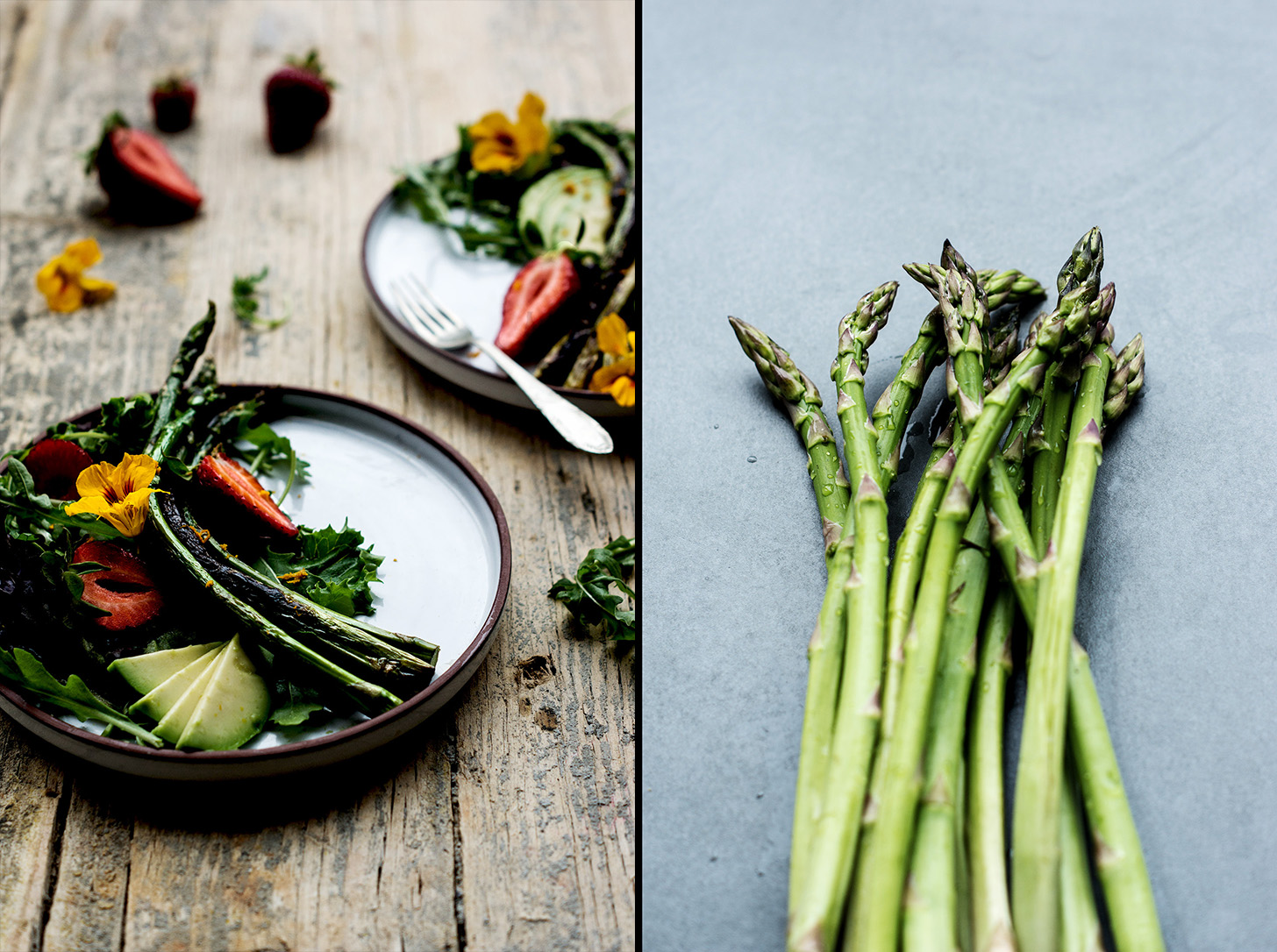 ---
Spring is in full bloom! Which means strawberry and asparagus season is full on. Two of my favorite spring products. And what's better than combining seasonal produce to make a delicious lunch or dinner that reflects the season and makes you happy from the inside out?
Yes, you're right! I'm actually putting strawberries into my salad. They don't only add extra freshness and sweetness to this leafy spring salad, they're also the perfect counterpart for the lightly charred, salted asparagus and tart balsamic dressing. But don't fear! You're lunch won't taste like dessert, it is still a savory dish with an explosion of flavors in your mouth. Are you hungry yet?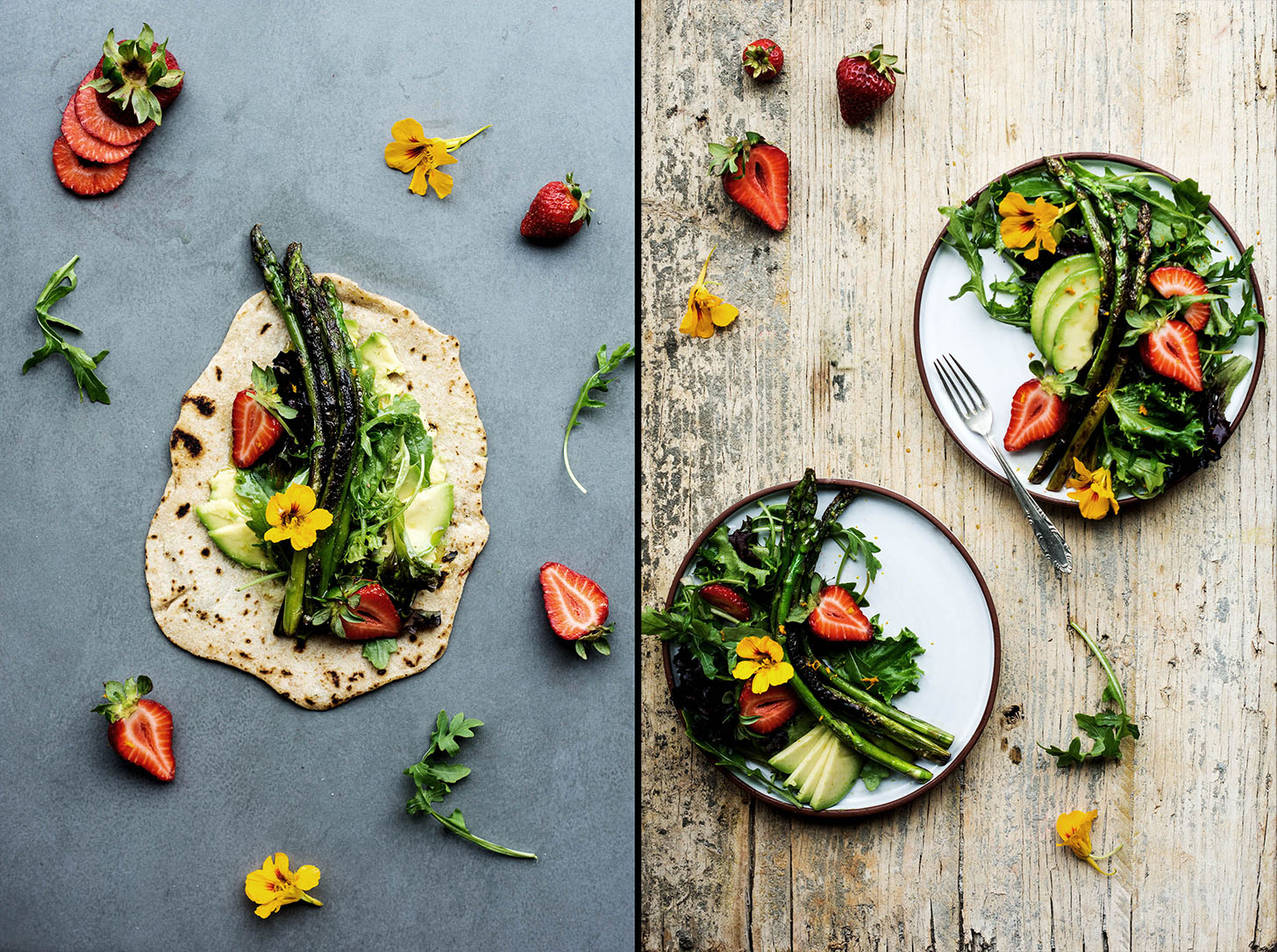 ---
Generally, in spring I start craving fresh salad more and more. And, as it is one of my priorities in cooking and eating to go with the seasons, it's not surprising that my creativity led me down the road to combine the best what spring has to offer. Strawberries and green asparagus are certainly that for me. It goes without saying, that this fresh, almost raw, salad provides your body not only with a full flavor profile but a diverse amount of nutrients. Including Vitamin K, folate, manganese, copper, Vitamin B1 & B2, Vitamin E & C, only to name a few.
While this salad is as simple as it gets to prepare, I still want to leave you with some important notes on how to handle your asparagus. If you're lucky you can buy your asparagus on the same day you're making this salad, which obviously would be optimal. However, if need be to store it for a couple of days make sure to wrap the stems in a damp towel and place them in your vegetable drawer. There's no need to peel green asparagus, but sometimes you might want to cut of 1-2 cm of the bottom end of the stems to get rid of some bitterness. If you're unsure about where to cut off the stem, hold each stem between your thumb and index finger. Slide your right hand to the very bottom and place your left hand 3-4 cm next to it on the stem. With a quick snap try to break off the end of the stem. It will usually break off the wooden part while leaving the tender part of the stem intact.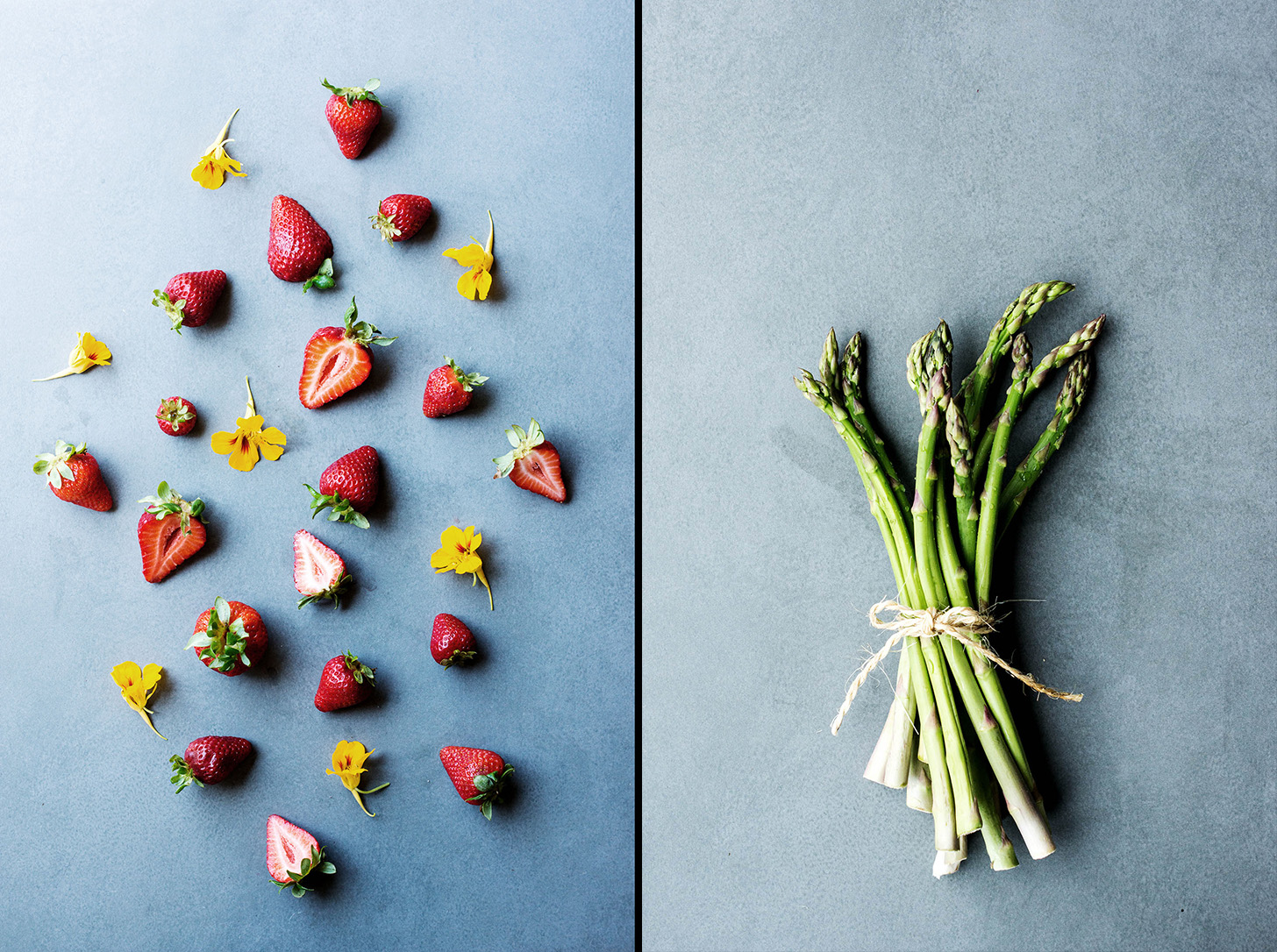 ---
As you might already know, strawberries are top of the 2018's dirty dozen – which means they are prone to show residues of pesticides. So, if you wanna be on the save side, always buy organic ones or even grow your own! And if you have leftover strawberries, why not use it to make this lovely vegan cake or a healthy breakfast for rushed mornings?
Without further ado, I'll leave you with this short, easy-peasy recipe! If you have any questions, comments or suggestions please leave me a comment below. I'd love to hear from you! Also, be sure to tag me if you happen to make one of my recipes #themellowkitchn and/or @themellowkitchn.
Have a wonderful spring!
Anna, xx
P.s.: Please find the German recipe below!