You've probably tried porridge, am I right? But have you ever tried savory porridge? Usually, you can always lure me in with a warm bowl of comforting creamy oats topped with some fruit, nuts and maple sirup. But once in a while I need a breakfast that's hearty and yet less heavy than the traditional savory plates. I started eating this salty version of my favorite breakfast bowl during my pregnancy when I stopped eating sugar and wheat 2 months before my due date and it became one of my go-to breakfasts, especially on cold, dreary days.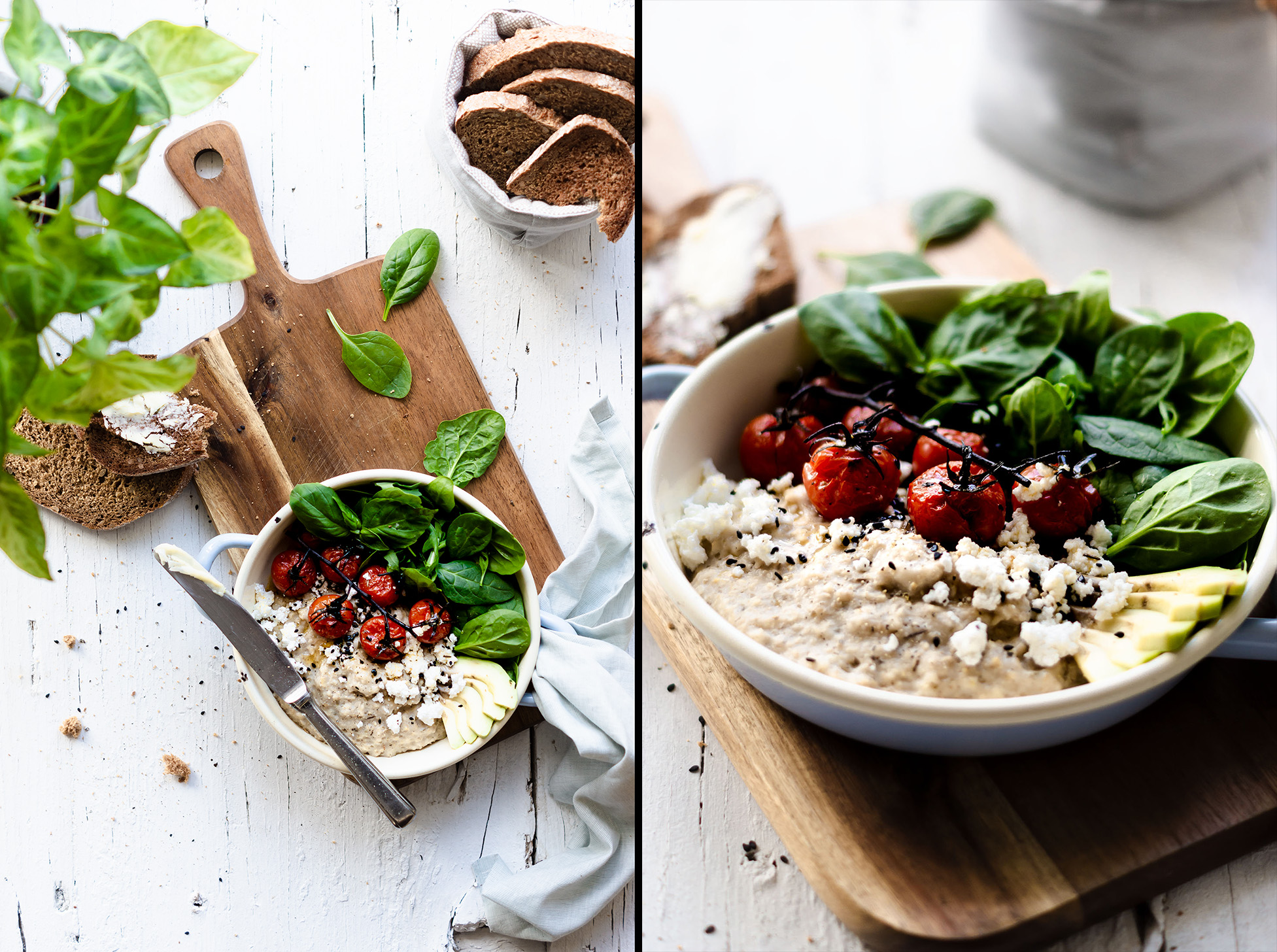 ---
What I love most about porridge in general is that it's so versatile. The creamy oats are like a blank canvas and whatever you choose to put on top of it will have a solid base to stand on. Whether you choose to go all-vegan or not, I promise this bowl will satisfy you and your morning hunger and makes sure you're fueled well throughout the morning.
While your oats come to a simmer you've got time to prepare your toppings – cut up your avocado, blend your hummus, wash your greens, or, if you're like me, quickly charr those tomatoes to bring out their juicy goodness. If you don't mind a little spiciness you can also add some chopped up spring onions. Basically anything goes.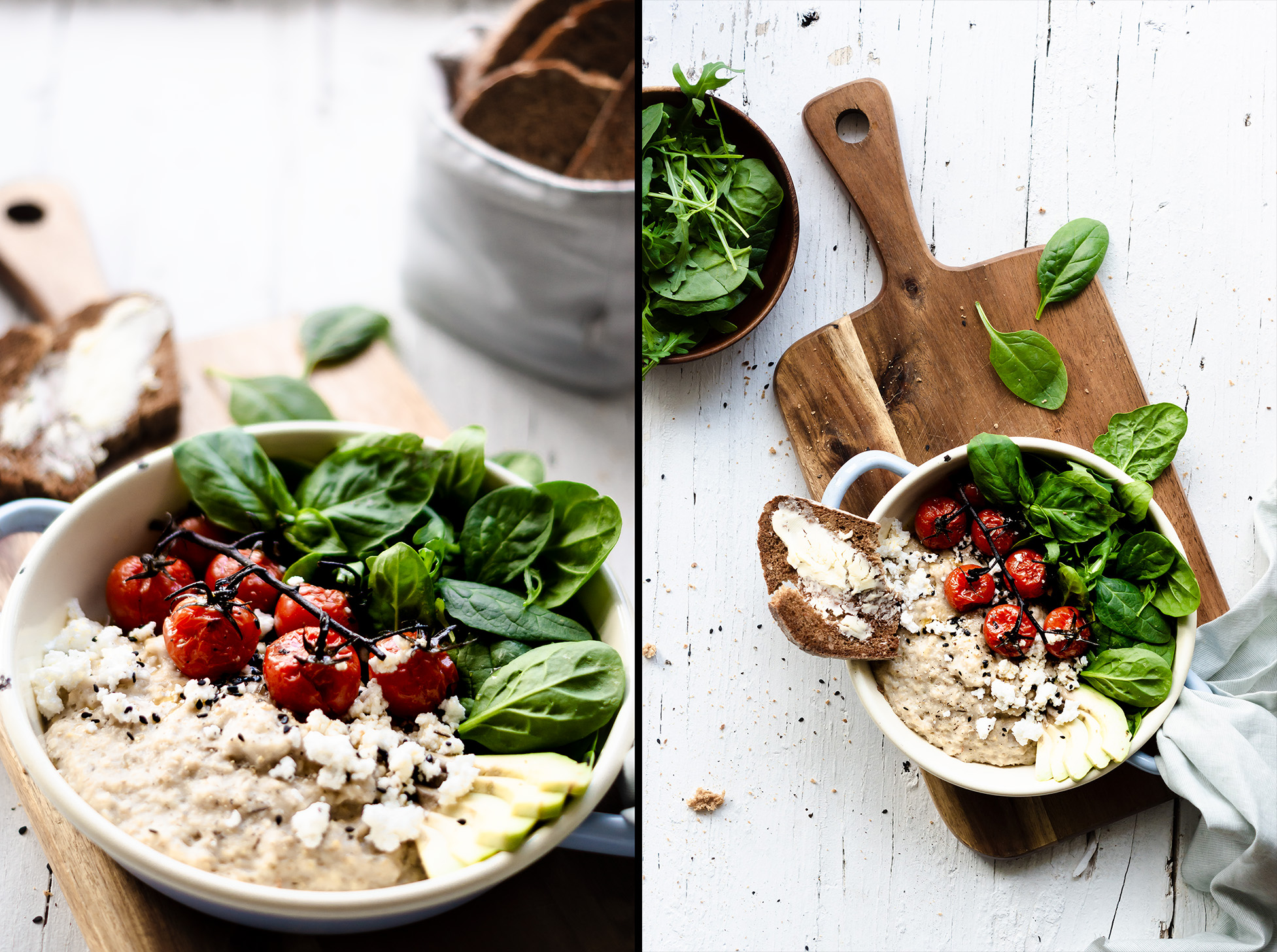 And with that it mind, I leave you with the quick recipe for this easy breakfast bowl.
Hope you're well & sending loads of wintery love!
Yours,
Anna