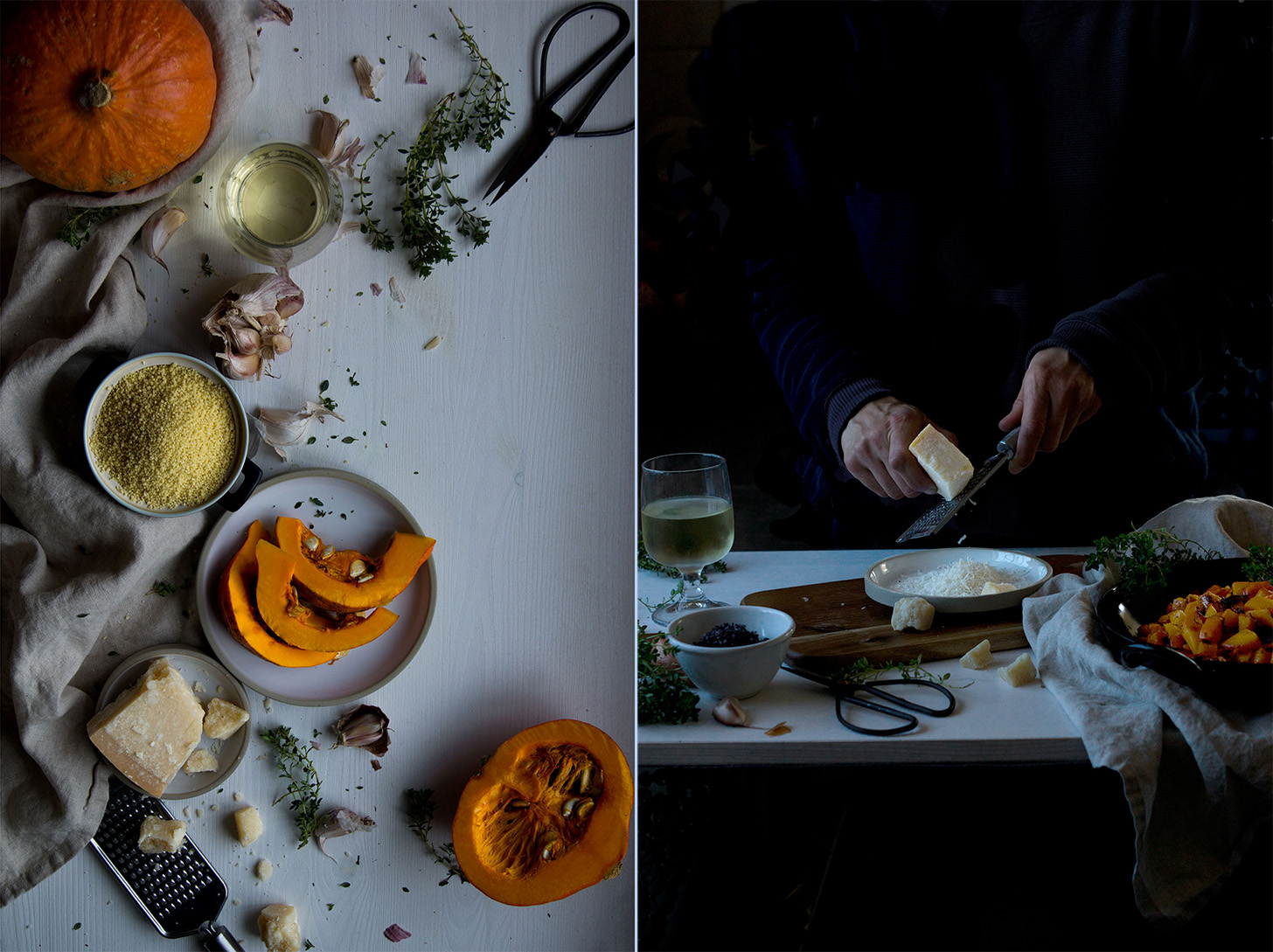 ---
I was born and raised in Austria. As Austria shares a border with Italy, it's only natural that Italian food played a big role in my growing up. It was the late 80th and early 90th and Italian food was considered healthy, comforting and delicious. And nothing has changed about that assumption for me. I still enjoy Italian food very much and a pasta or risotto is one of my favorite meals on weekdays.
However, I also like playing around with recipes. Experimenting. Discovering new flavors and textures. Equally naturally I enjoy using a traditional cooking method but bringing in the new by swapping out key ingredients. Like in this case of a comforting fall/winter risotto where I switched the traditionally used Aboborio rice with millet. The little millet grains behave kind of like the rice in a traditional risotto, without releasing as much starch.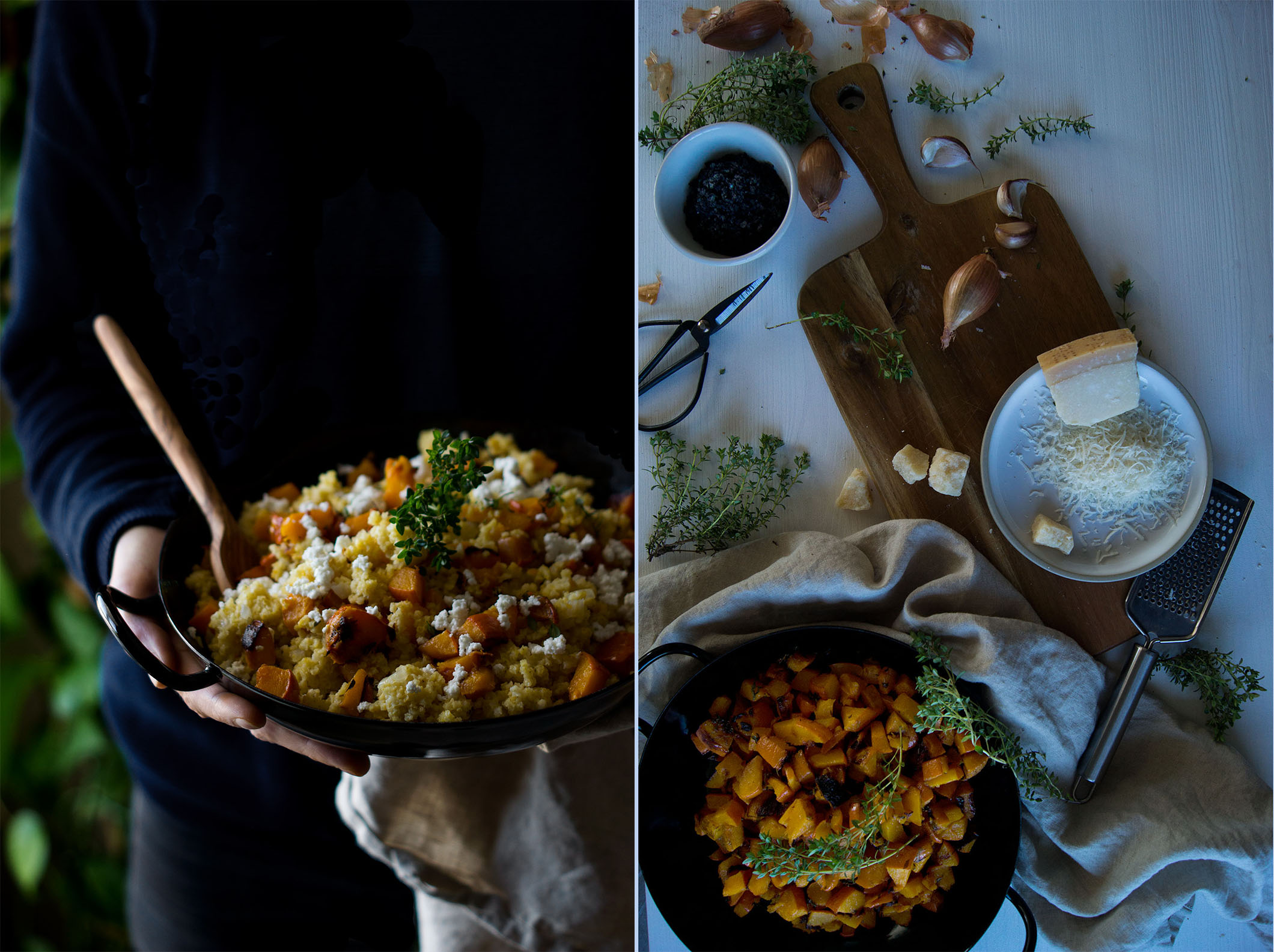 ---
If you've ever made a risotto before you know it's all about the quality of the ingredients. So, make sure to use good veggie stock, homemade would be best. Roasting the pumpkin before adding it to the risotto makes sure the pumpkin is not overcooked and it enhances it's natural flavor. A little bit of thyme finishes this dish off.
The reason I switched to millet for this recipe is a simple one. I love it's taste. Millet has a crunchy, earthiness that I like and it takes on flavors very well, without loosing it's own. Also, it's a gluten-free grain, which makes it suitable for people with Celiac disease, while being packed with nutrients. Millet is also said to protect heart health, control cholesterol levels and prevent diabetes.
Serve this comforting one-bowl dish with a fresh green salad and you'll be truly satisfied.