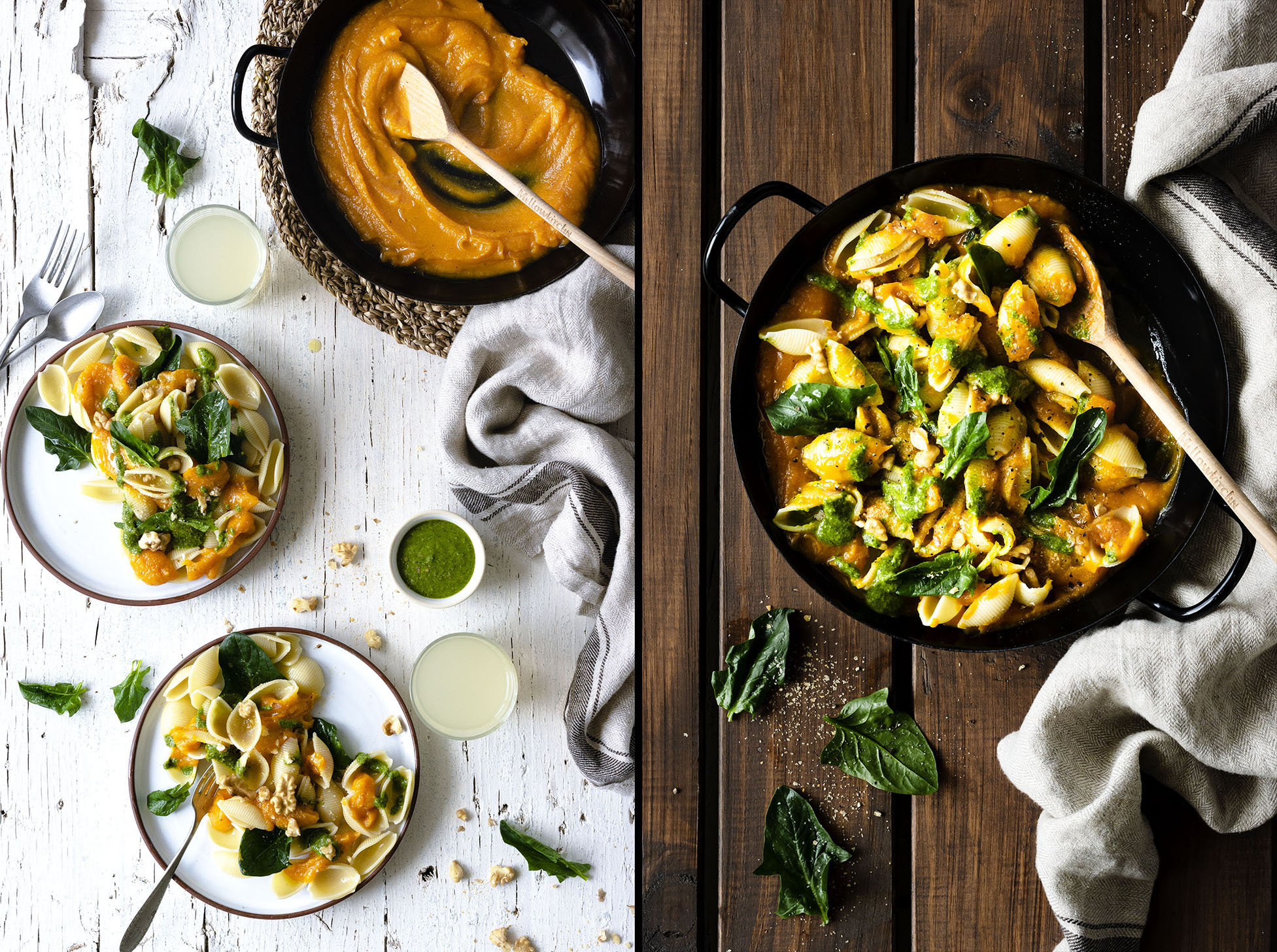 ---
A couple of days ago, my mom noticed that she found way more recipes for sweets and baked goods on my blog than for savoury dishes. This is gonna change right now! With this extra-creamy vegan butternut squash pasta I give you a recipe for an easy weeknight dinner that's both, super easy to prepare and utterly delicious. Also, it lends itself perfectly for meal-prep. You can roast the squash on the weekend, make the sauce and store it in the  fridge for up to 5 days. The same holds true for the pesto. So, when you come home from a long day of work all you need to do is cook your favourite kind of pasta, heat the sauce in a pan, stir it all together and, voilà, dinner is on the table!
I love dishes like these. And I'm gonna tell you why: they are nutritious, without tasting "healthy" – they give you a sense of home and comfort, without needing a ton of time to prepare – and they are suitable for all kinds of intolerances, without coming across as a "specialty" meal. You can even use alternative pasta made from rice or lentils, if you or one of your loved ones is gluten-intolerant. Everything's possible, without any fuss.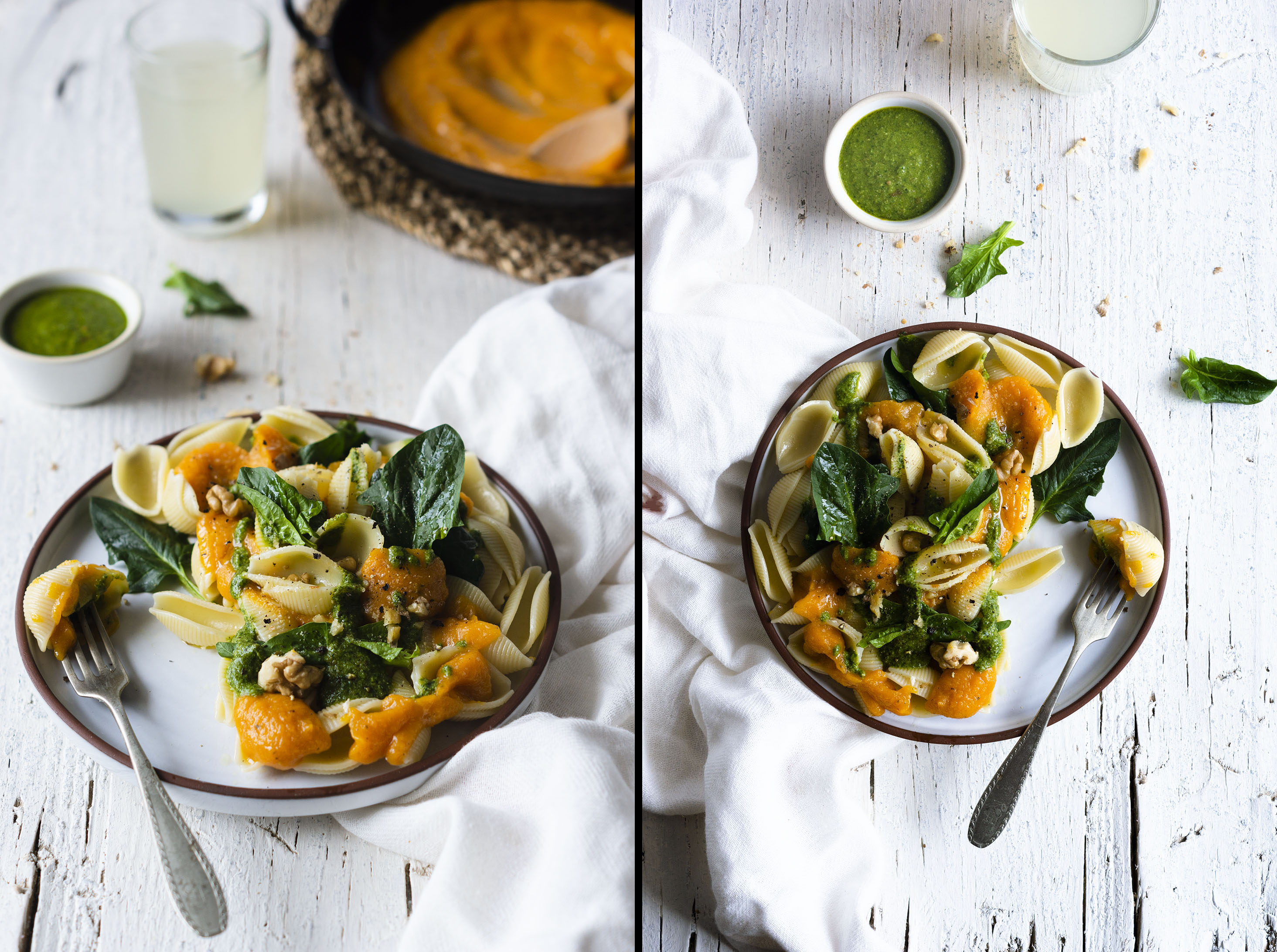 ---
As I mentioned before, this recipe is perfect for your weekend meal-prep. If you don't have time for that, or you simply just read this recipe and want to make it tonight, make sure to plan in some time for roasting the butternut squash. For the pesto, if in a hurry, you may skip making your own and grab some high quality pesto at the store. Just make sure it's a vegan brand, if you're vegan or want to keep this a plant-based meal.
One more word to the recipe: as we slowly shift from Winter into Spring, fresh greens start to pop up. The perfect time to combine wintery vegetables, like butternut squash, with some fresh greens like basil and spinach. I'm aware that nowadays, we get almost all vegetables and greens all year round. Nevertheless, I think you can do your pallet and body, your budget and, last but not least, our planet a huge favour if you prioritise seasonal eats. If you're looking for other dishes using squash, try my Hokkaido Millet Risotto – a slightly different take on the Italian classic.
And without further ado – here's the recipe for this extra-creamy comforting weekend meal. Enjoy!
P.s.: As always, please leave a comment if you try this recipe or even share your creations with me on IG tagging #themellowkitchn and @themellowkitchn