Dinner has never been easier. Simply toss vegetables in herbs, spices and olive oil. Add feta and bake while cooking the pasta. Stir through and serve. That's all you need to have a delicious, creamy & comforting meal on the table.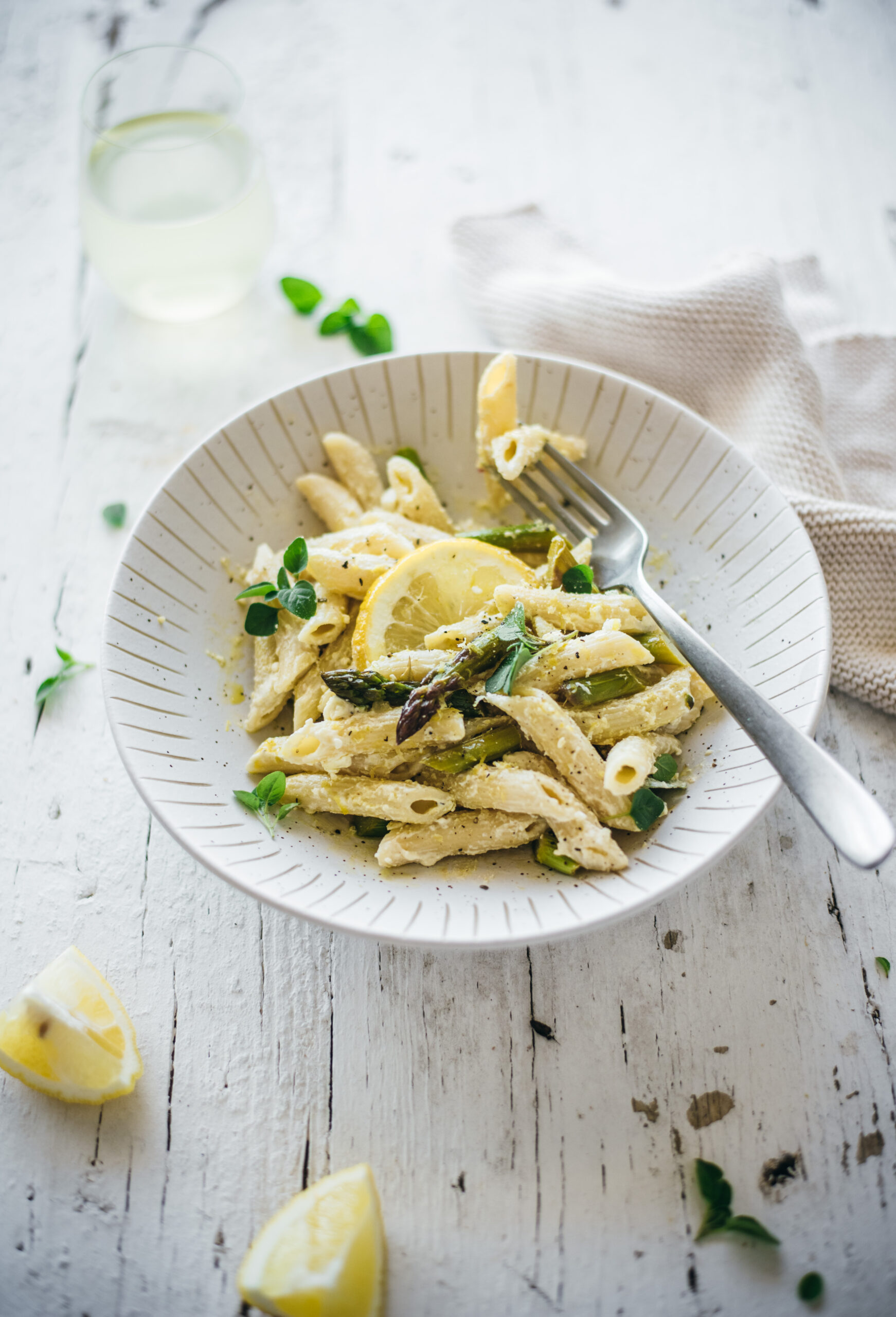 ---
I'm sure you've heard of the baked feta pasta trend that went viral a few months ago over on TikTok. Meanwhile hundreds of food bloggers have been making this easy pasta dish. So, why am I talking about this? Well, credit where credit is due. And this easy recipe was inspired by exactly that trend recipe. But as it's not the season to load your plates with tomatoes, I swopped them for green asparagus. My absolute favorite spring vegetable, as you might have gathered already from this, this or this recipe.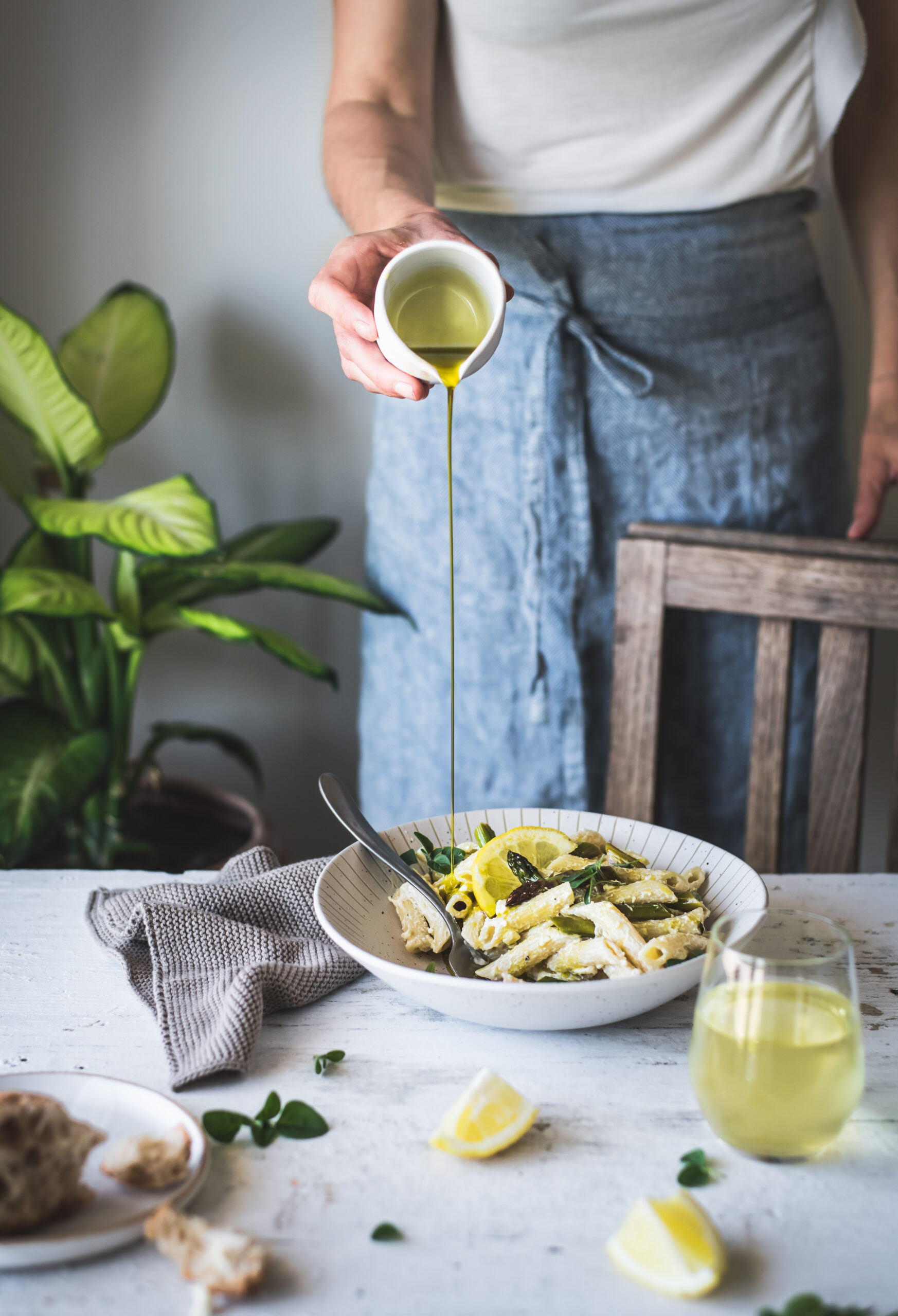 ---
What I love about eating seasonal vegetables is the incredible flavor of the produce itself. And the beauty of this dish is that it simply enhances the natural flavors of the asparagus. no fuss, no unnecessary extras. Apart from that it's also super satisfying to eat seasonal because you know you're eating the best available sources of vitamins and nutrients. And you're looking out for the planet at the same time. Eating seasonally means that vegetables are grown without needing additional help like greenhouses or nutrients that are not readily available in the earth itself at the moment. And while it might sound like a small thing to do, it's actually harder than we like to admit.
These days almost any kinds of vegetables and fruits are available all year round. They are being imported for profit. They are flown around half of the world to be readily available for us on any given day. But, what's really the point here, these vegetables are being produced because we buy them. And, if you ask me, we need to stop doing that. We need to actually care enough about others and the planet, and to put aside our own cravings and wants, to not grab the strawberries in February from South Africa or the asparagus from Peru in September.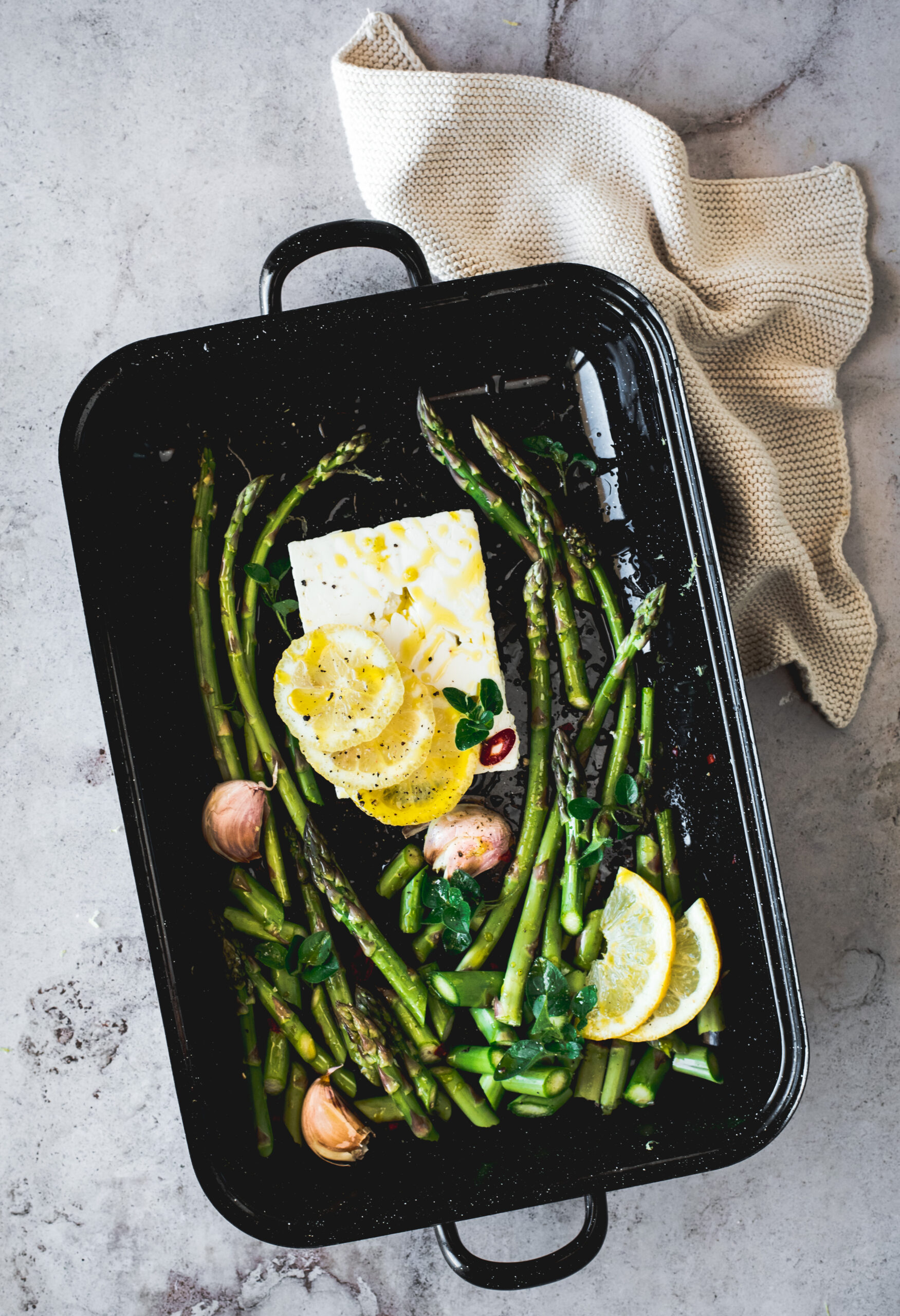 ---
---
So, bottom line, go make this delicious pasta now! If you live in the northern hemisphere, of course. Or any other time when asparagus is readily available and grown locally in your area. And when it's not in season and you happen to stumble across this recipe, simply swop it for cherry tomatoes, or hokkaido pumpkin cut into small pieces or bell peppers. That's also the beauty of this recipe. It is so versatile. And now, go be creative. Go cook and enjoy a delicious, seasonal, home cooked meal.
Lots of love,
Anna
P.s.: If you make it, do me a favor – comment, tag, rate, or pin it! That's how you can help me keep this blog alive and keep serving you delicious recipes all year long.